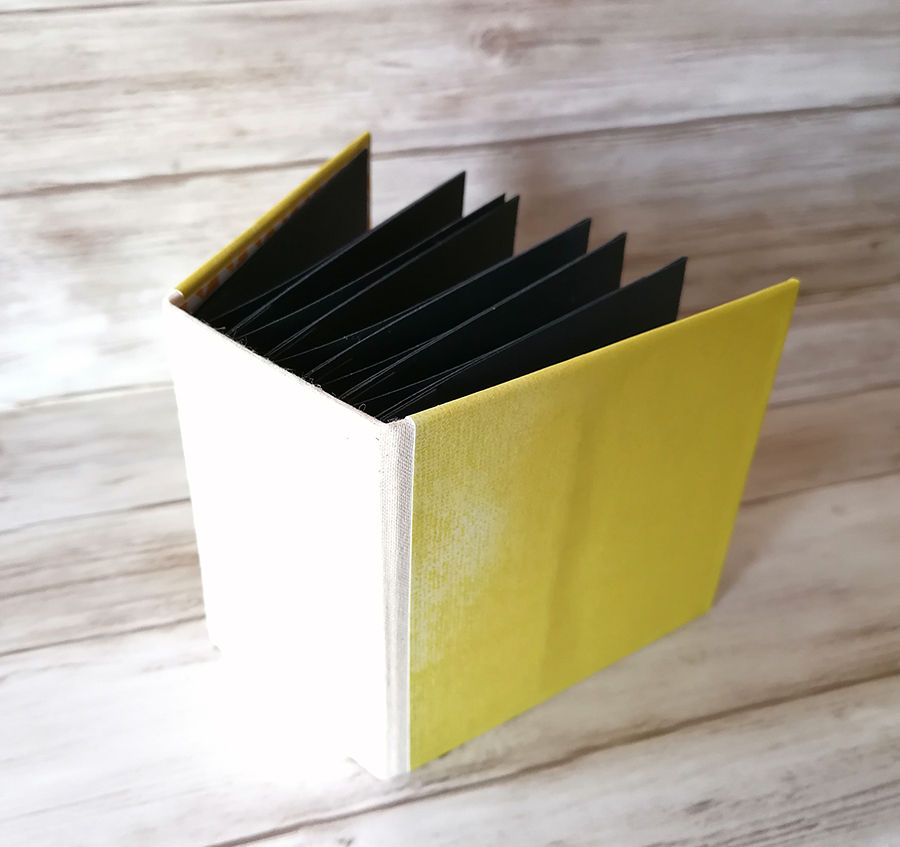 I've discovered that in fact the smallest of the interactive album family is the most fun to put together and my personal favourite.
It measures 10x10x6cm's so is small but chunky. It sits on a shelf perfectly due to the wide spine but don't be fooled by the size. It has 24 square pages giving you plenty of room for photos and perhaps some text. I like to use black as the base because it makes any colour on top really pop!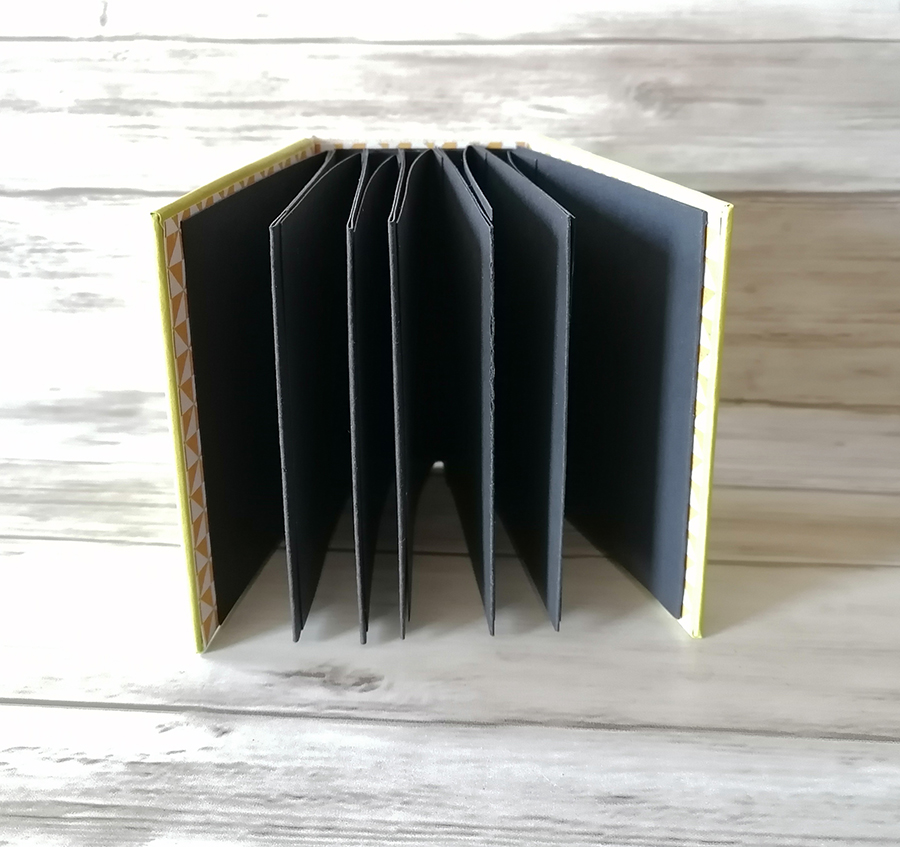 This little chunky has been filled with arty/mixed media designer papers and to be truthful it's so cute it would be a shame to cover them up with anything else!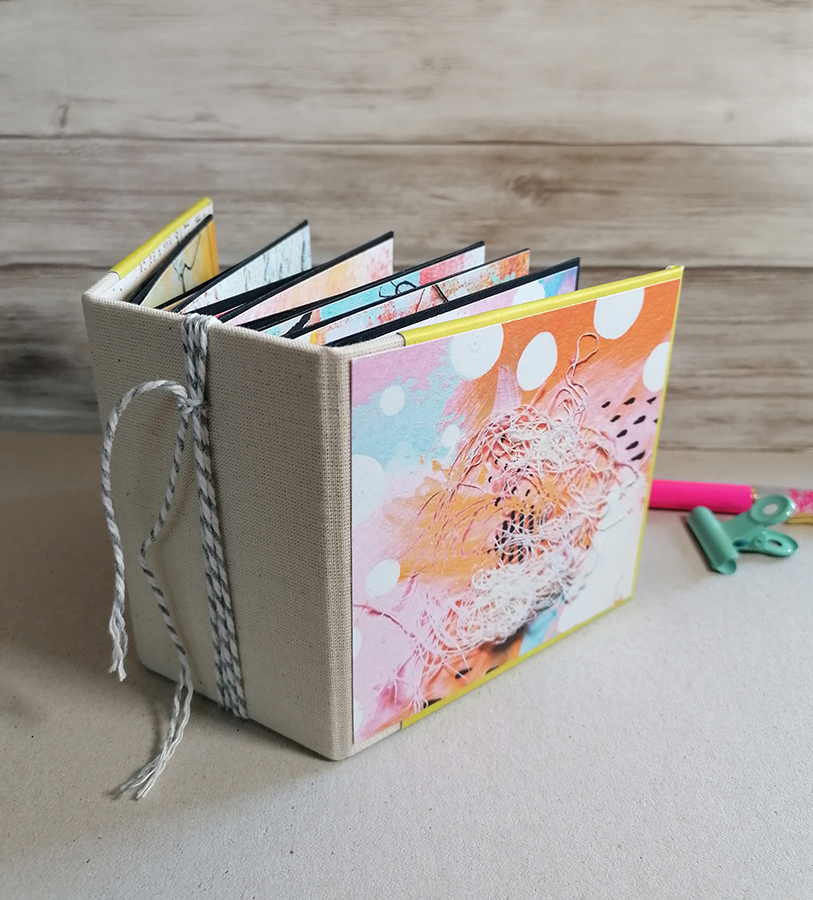 It's so colourful, full of fun and definitely quirky.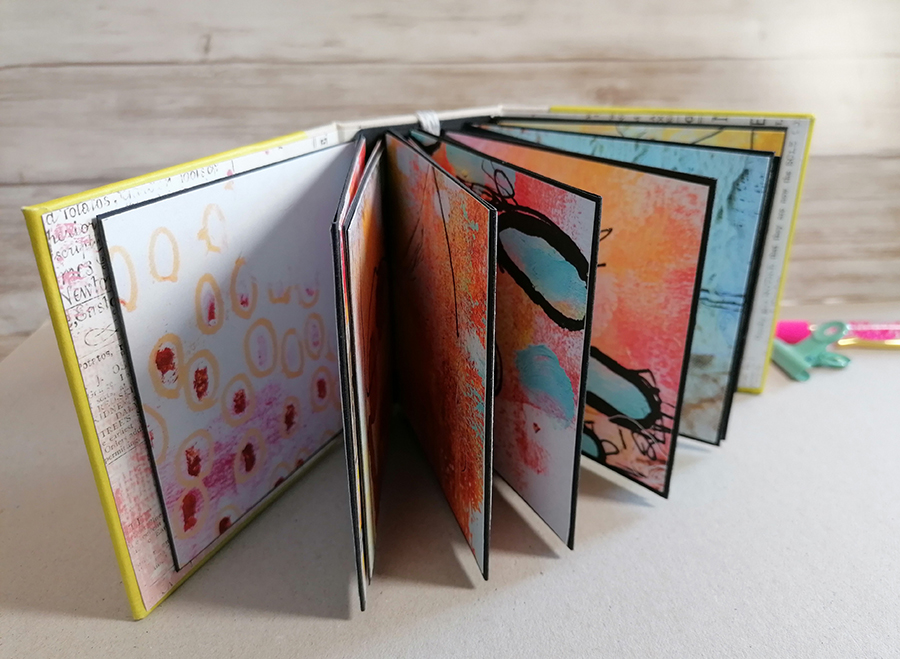 This next one is equally as colourful but in a much more controlled, scrapbook style.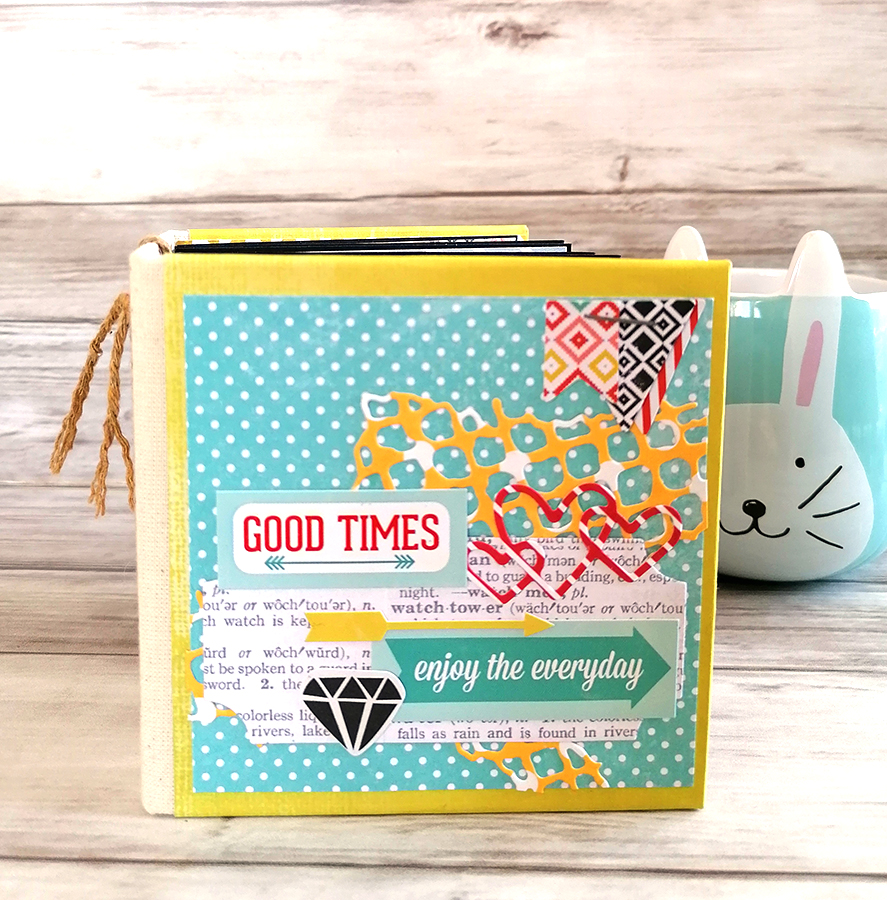 Mostly yellows, orange and dusty blue shades, it has a more graphic style.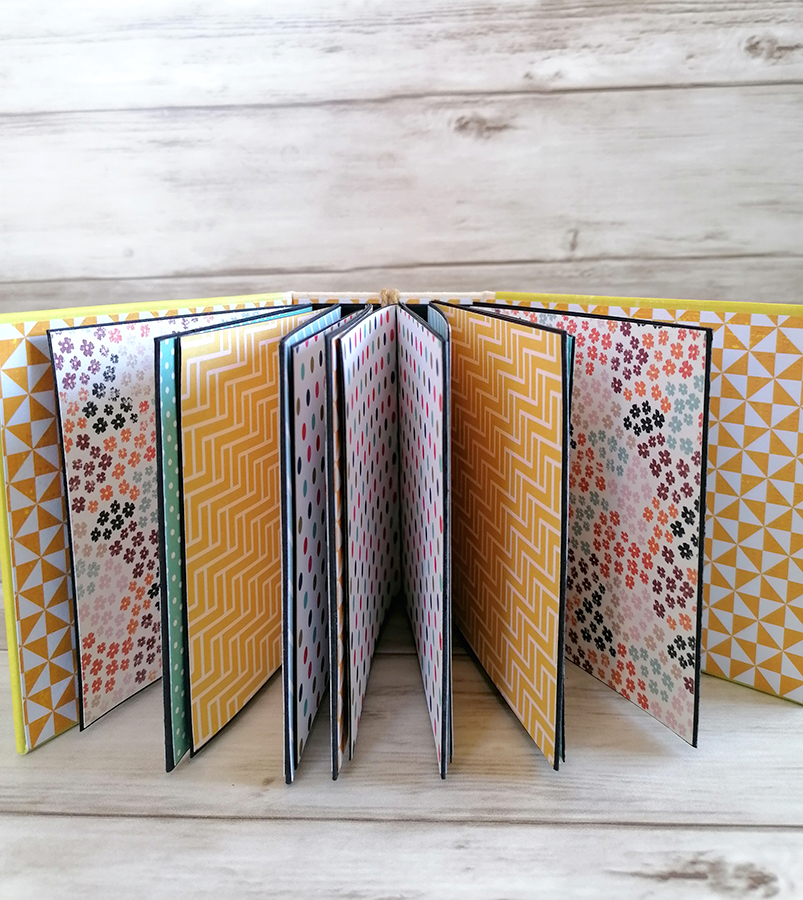 Both have twine around the spine which can be used to hang a small charm so lots of opportunity to make this even more personal.
Both these finished albums are in my Letzshop store here and to have a bespoke micro album made just visit my shop here. At just 30€ they would make a wonderful and personal gift for someone either to fill with photos or already filled with memories.
Have a good weekend
Jaine xxxx