It's been a crazy couple of weeks here. I went into hospital for a small, quick operation by laparoscopy and came home feeling sore, more than a bit tired and as bloated as a whale but spending time in my pj's with my feet up had some advantages.  I had lots of time to sketch and catch up with my planners and journals.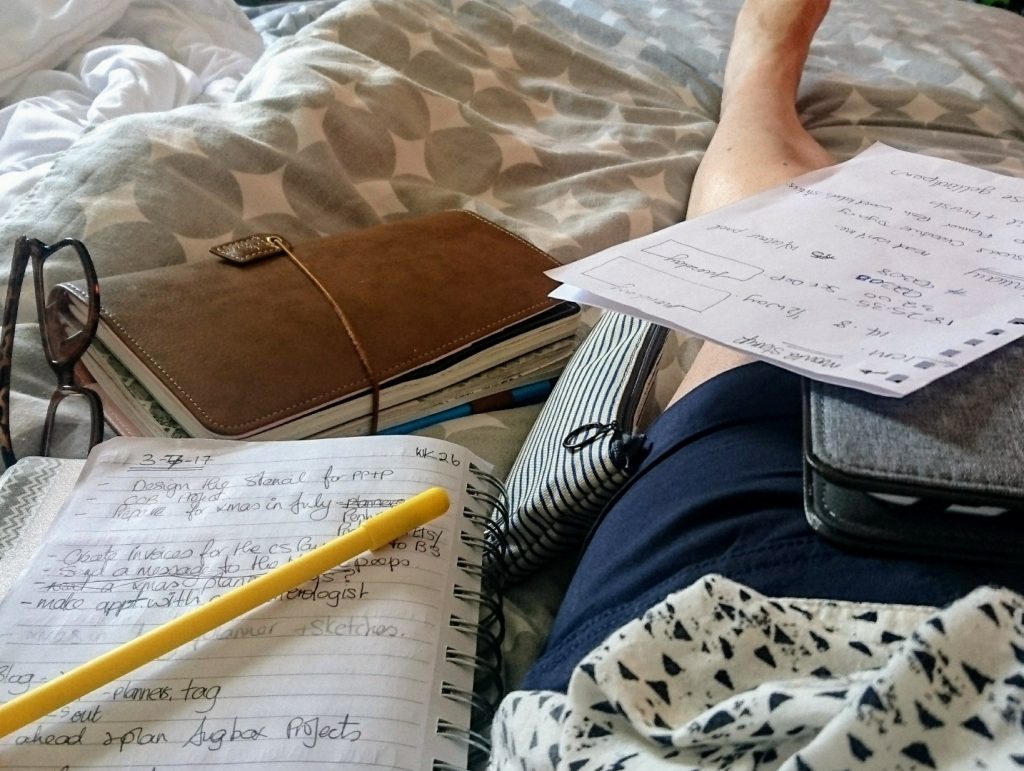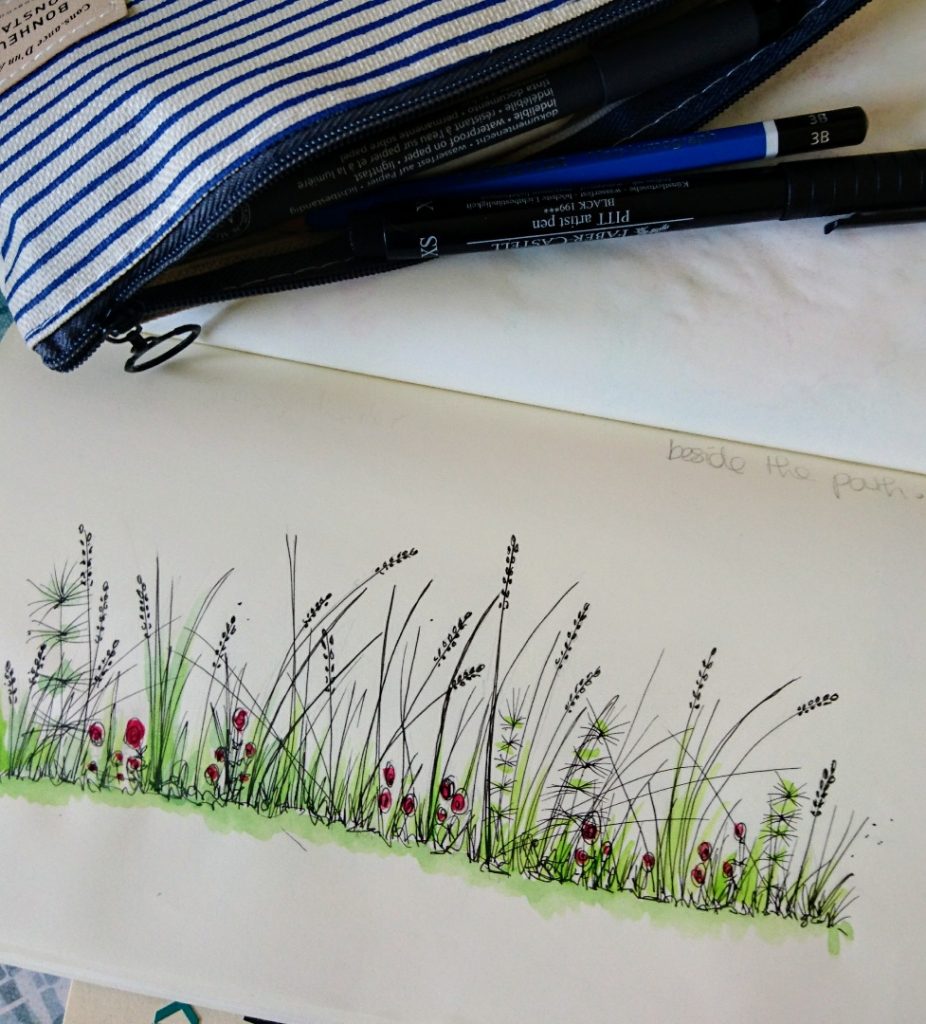 As it's July already I even made a start on my Christmas designs too. You can never be too early!!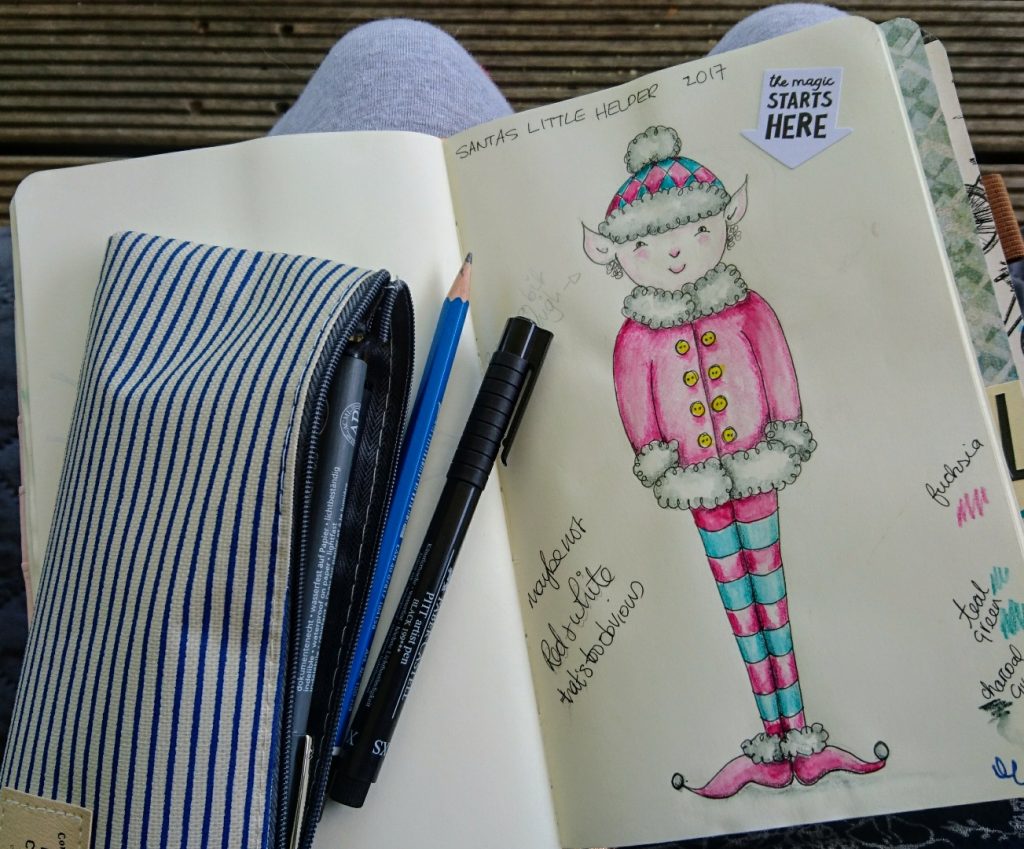 Here's one which needed finishing off.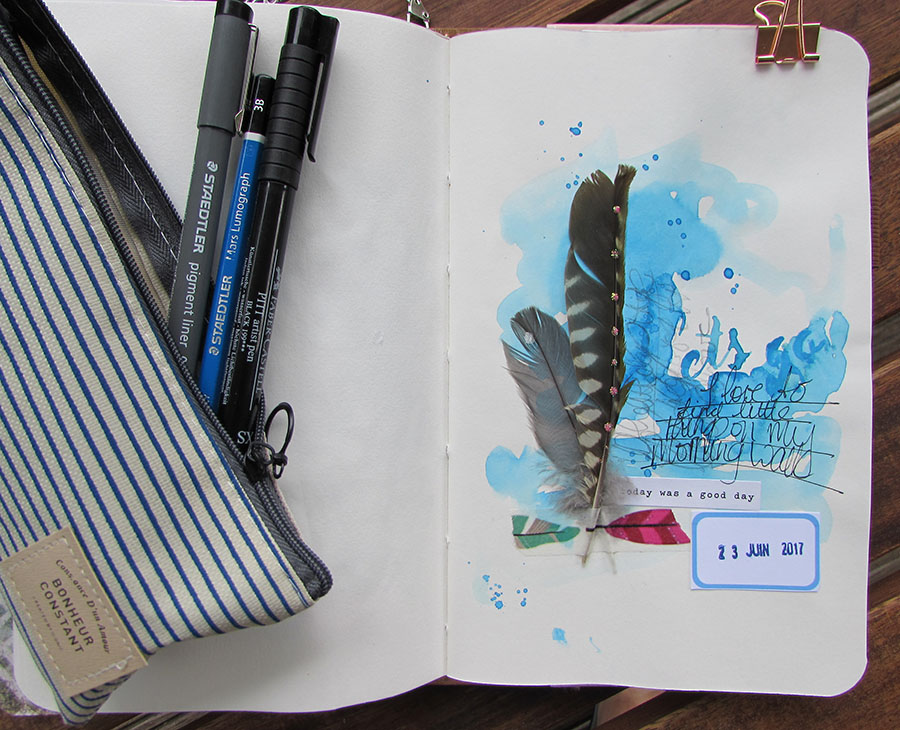 Just as I arrived home my parcel from PaperPenandPlan was waiting for me. This months box is all about Quotes and the colours are beautiful and soft with mint greens and soft pinks. As the box contains a tube of paint and a brush I've ended up watercolouring everything which doesn't move, including the pages of my Carpe Diem. The paint is very highly pigmented and to be honest it could have done with being watered down a bit more but once I've added more to my calendar I'm sure it won't be so 'in your face' so to speak.  I love the ephemera pack which contains some gorgeous die cut fairies.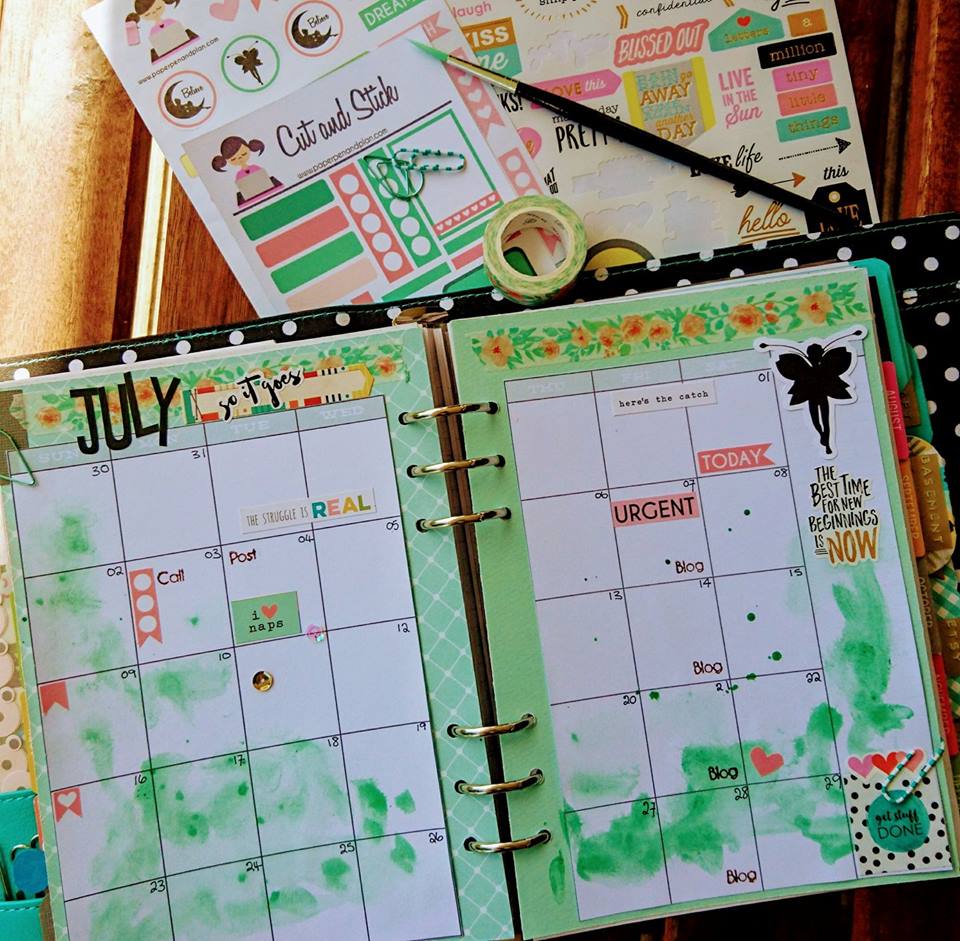 The box always contains a small kit and this month it's a tube of watercolour paint, brush and some tags for a bit of fun.  I adore watercolours so couldn't wait to get my brush wet.  A full tutorial for this tag is on their web site at Paperpenandplan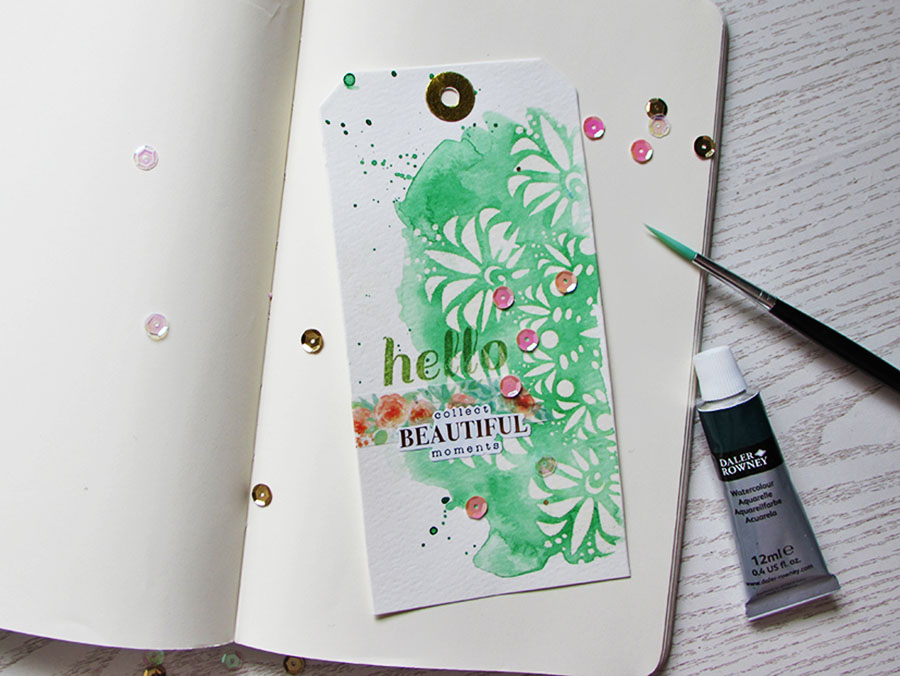 I didn't get to show you my pages for the June Traveling Art Journal with Canvas Corp Brands. I think this is my favourite to date.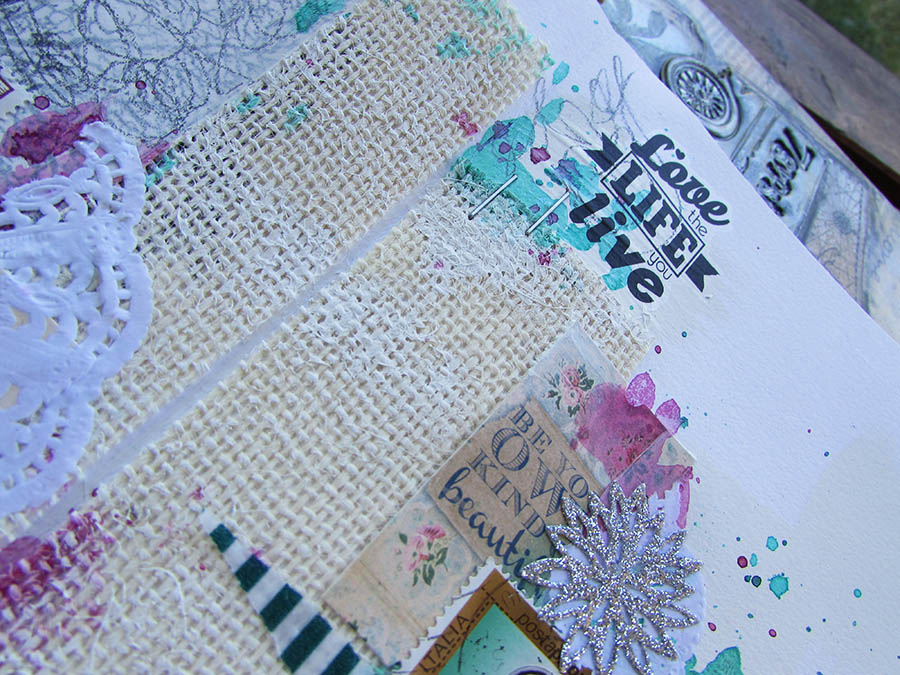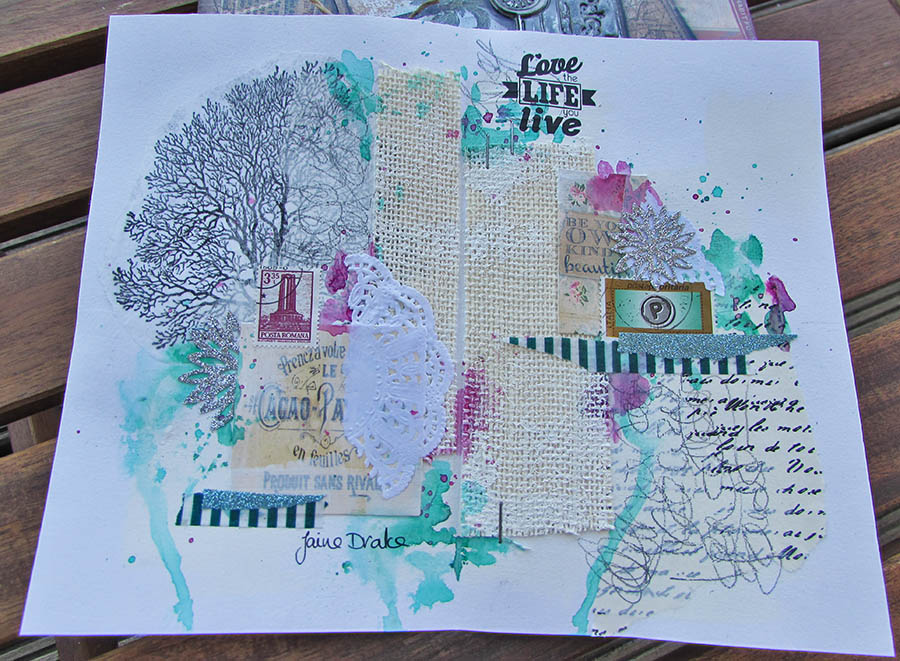 Have a good weekend all and I'll catch up again next week.
Jaine x