Don't you just love it when you get to fill up a journal? This is my Moleskine which I've had for ages now. It's an A4 size and I've been through phases where I've loved it one minute then gone off it the next. In the beginning A4 was an exciting size to work on but slowly as I started to make my own smaller sized journals from scratch I felt the bigger pages were just too intimidating. More recently however, I've gone back to A4 and love it.
This is how fat it's become as I get near the end. My left hand pages are all curved and bent meaning I can only work on the right but I'll add loose leaves to the left so no space will be wasted. A new one will have to be on my Christmas wish list.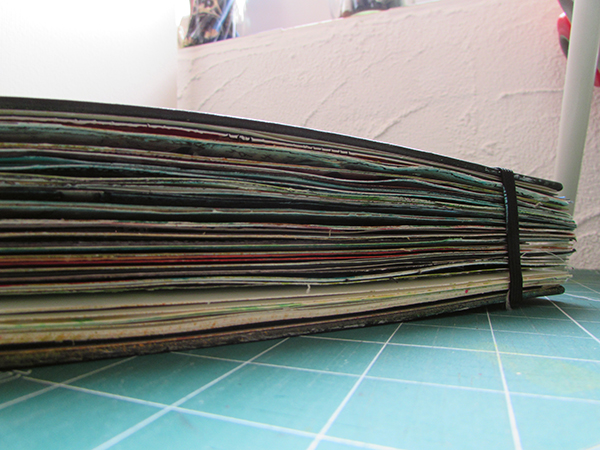 It's been a busy week with half term and Halloween coming up and stuff for the shop to finish  off. I did get to do a bit of journaling with Clare Brown though where we worked on using silhouettes on a page.
I love doing this, it's my favourite way to work on a page and the ways you can use a silhouette are endless. I think in the future I may do a tutorial on it so you can see how I put the page together.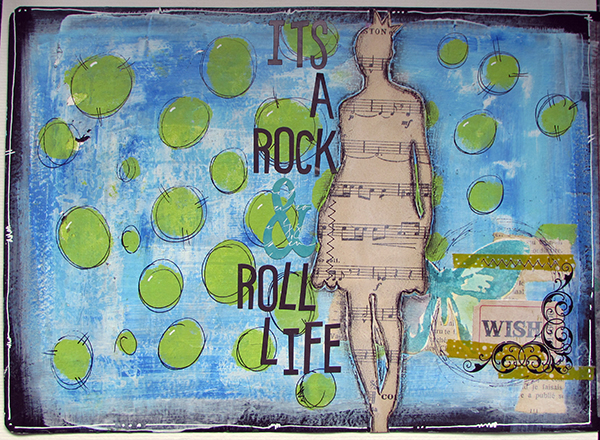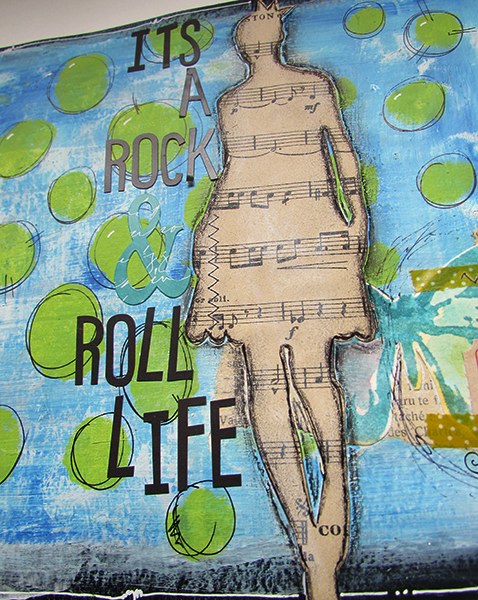 Also this week I thought it was about time I made another video. Now I've got my camera set up better so it's easier to work underneath making video's is easy it's the editing which takes the time.
This is the finished page, full of texture which I created in the video. Hopefully I'll have it ready this week.
Happy Halloween week
Jaine x