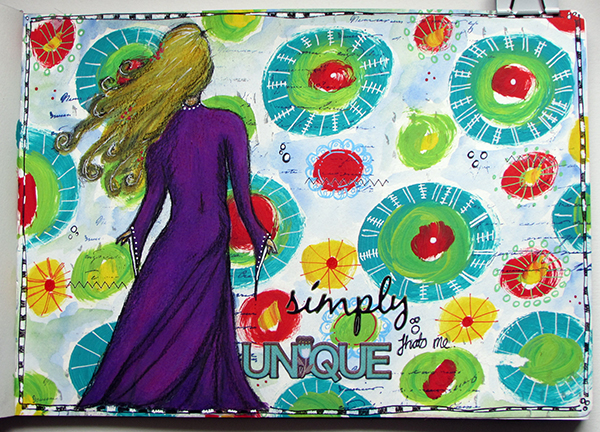 It's been an exciting week in the studio with boxes arriving full of stock for the shop, I've found it hard to take time for a bit of creating.  Yesterday I did however manage to find an hour or so with Clare via face time again, to add to a page in my journal which I'd started a few weeks ago.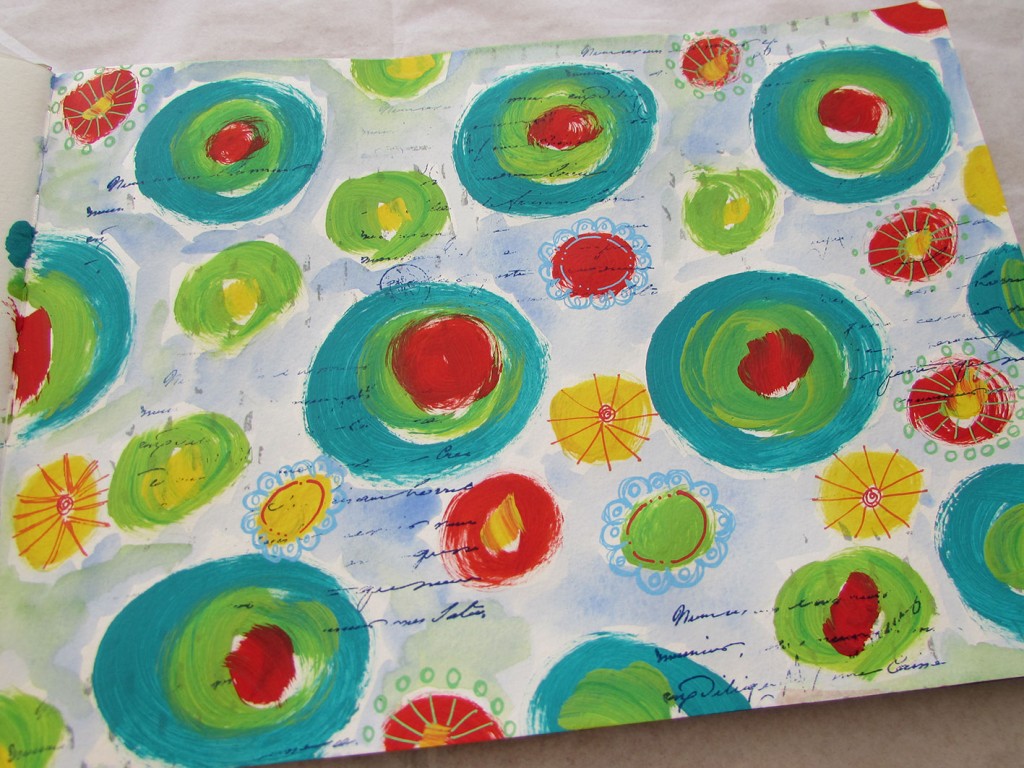 I'd started this page background and left it so I decided to use it for a bit of sketching.  The image too is one I drew months ago but thought I'd have another go at it.  It's funny but the first time I did it, I drew the image onto a separate piece of paper and cut it out afraid to ruin a perfectly good background but this time I went straight for it and drew directly on the page. I'm glad I did but it made me quite nervous.
I used Dylusions paints for the background so had to use the same paints to colour the image too. I love the bright colours and their opaque nature, brilliant for blocking in colour. I also used my Posca pens for some doodling around the page.
Have a good weekend everyone
Jaine x