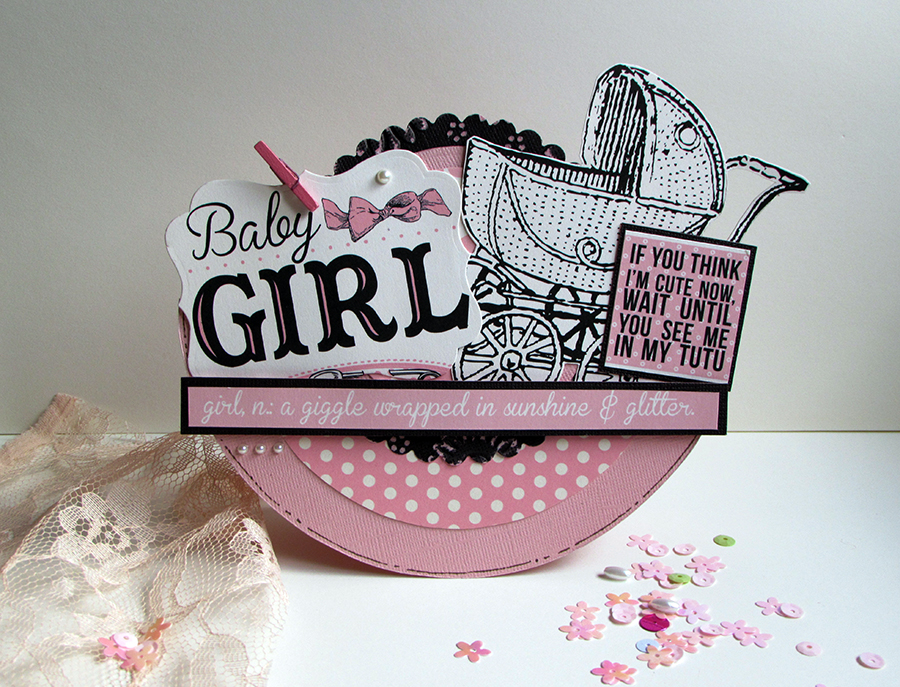 I say quick but in the end it turned out to be a bit trickier than I thought. To make the image balance exactly upright I had to keep moving the little peg around until the phrase in the centre sat perfectly horizontally.  Thank goodness for the little peg!
All of the papers are from Canvas Corp and are from their Baby Collection and as I'm a lover of fussy cutting I had no problem in cutting out the cute pram from the sheet.
The card is now on it's way to a very special new family member.
Jaine