Right at this very moment I'm sitting on a balcony with a glass of wine watching the sun go down over Porto in northern Portugal. It is a small get away from it all to recharge the batteries before the madness of Christmas and a chance to grab some sunshine and top up the vitamins D.
Before I left though I didn't forget about creating a weekly journal page and here it is.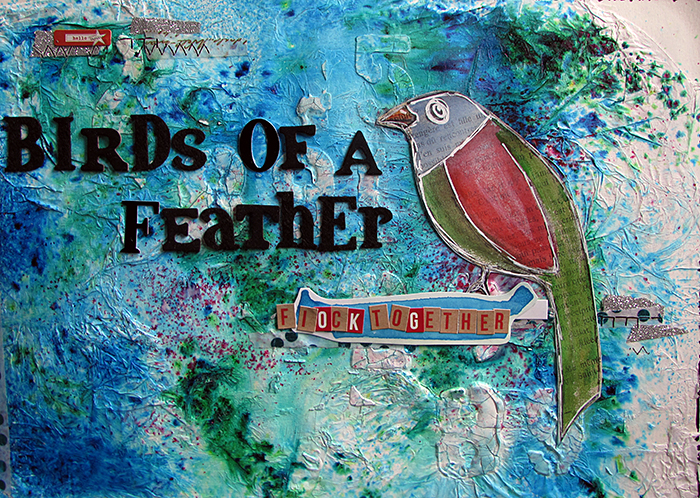 Once again I got together with Clare for a bit of a journal session and we both worked on more ways to play with texture. Here I used some scrunched up tissue paper and texture paste and applied colour with Color Burst pigments.
I'll be back next week but in the mean time have a good weekend from a sunny Porto.
Jaine x