This is where I was a couple of weeks or so ago, all happy happy and totally prepared to fill my December Daily with lots of mixed media goodness and Christmas cheer but after filling only the first 3 pages I left it and pushed it to one side.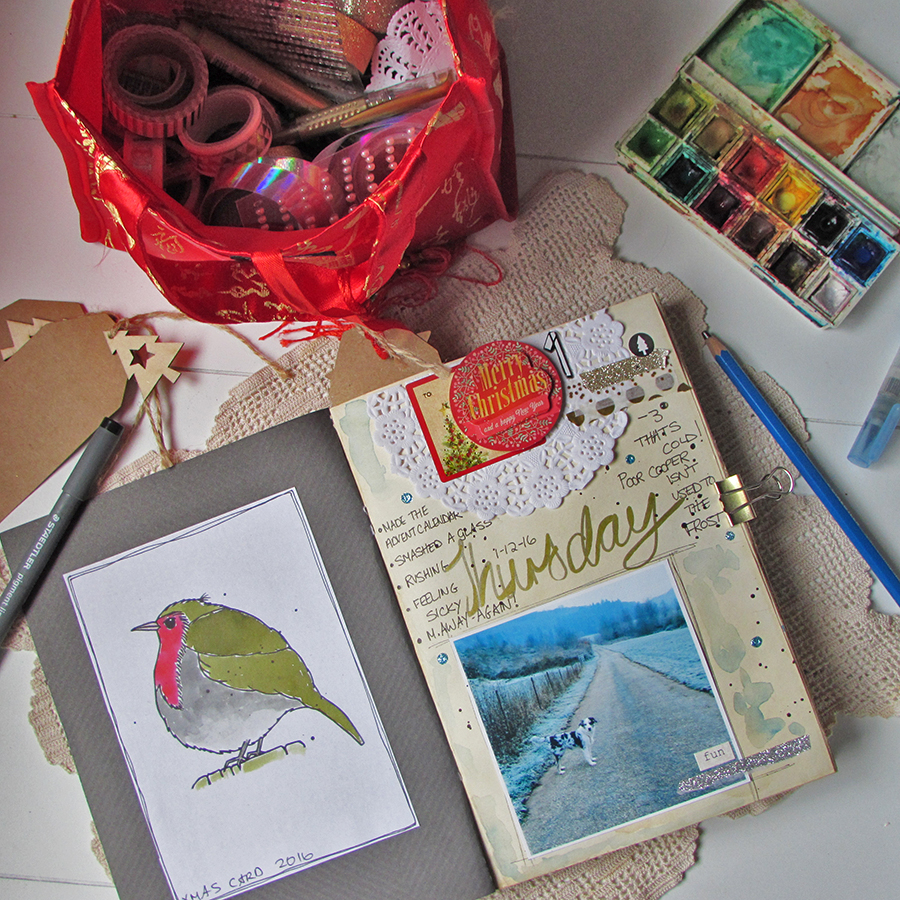 The reason was hard for me to admit to but I simply didn't like it. I really didn't like anything about it. After all that work and all that expectation that my tea dyed pages would look aged and wonderful, in fact they left me feeling disappointed and let down. The pages were too stiff being water colour paper, the look I was going for wasn't an antique one but bright white and clean like the robin paper on the left. I just pushed it to one side and left it not knowing whether to go on with it or not. Several times I opened my travelers notebook and wondered whether I should carry on in that instead.  The more I thought about it the more I liked the idea sooooooo…..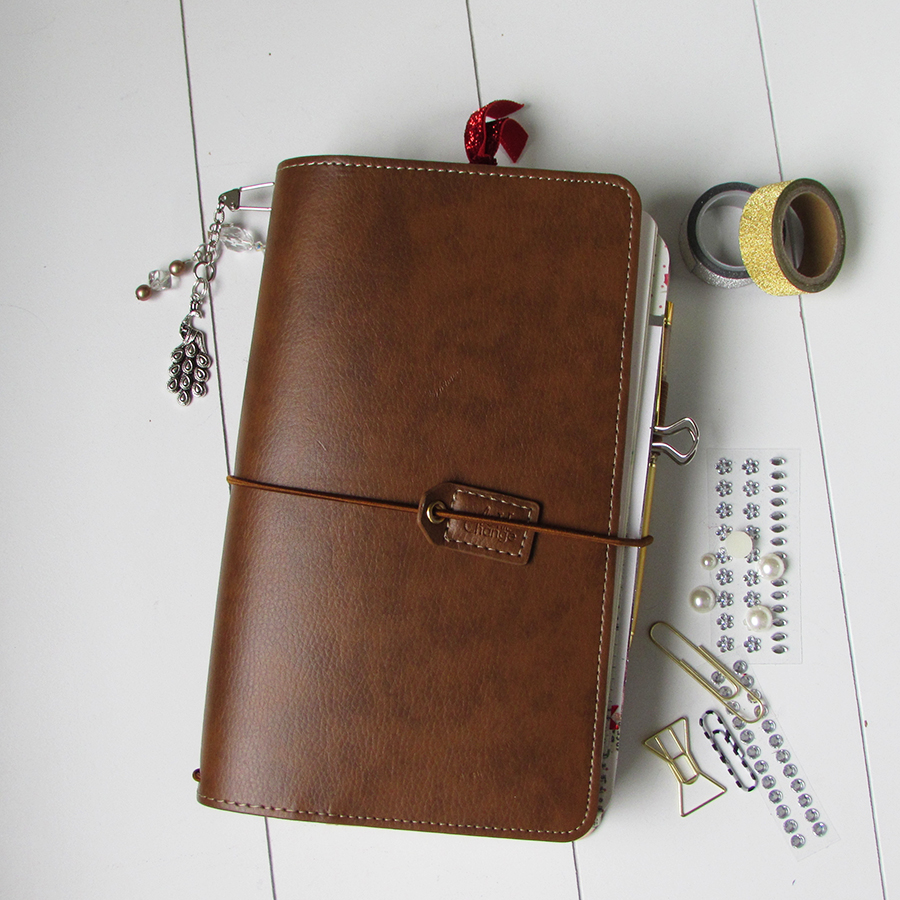 last weekend I started to deconstruct my original DD and use the photos and some of the stickers I could rescue and start from scratch in my TN.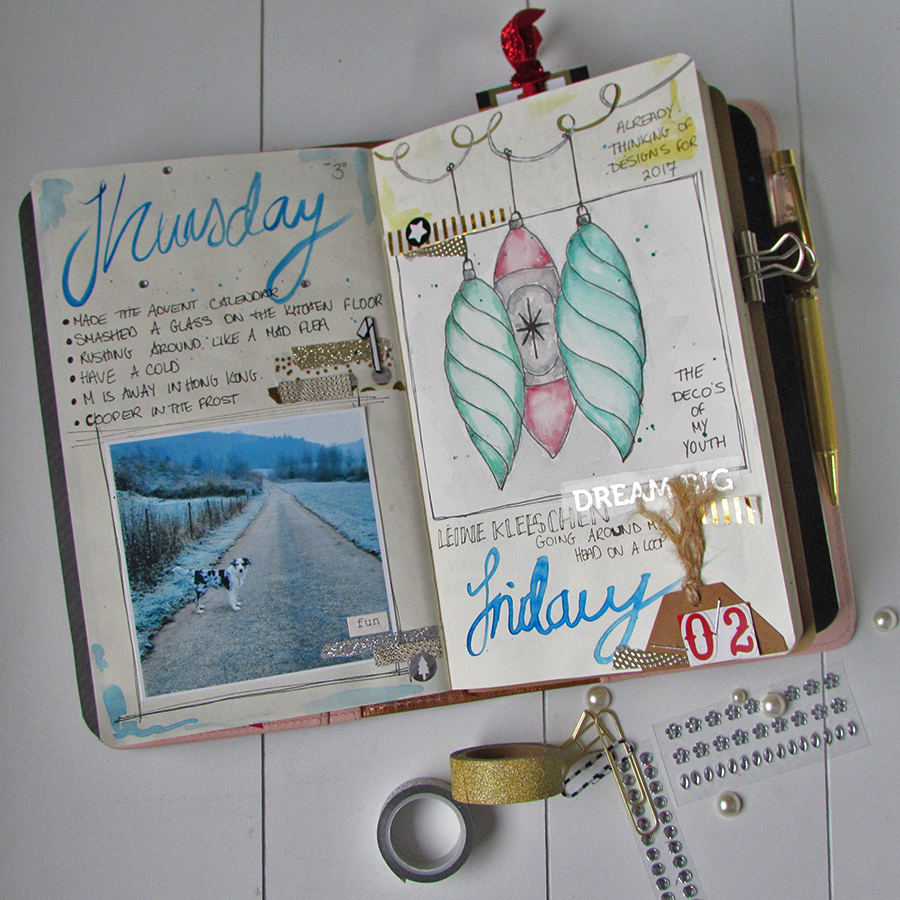 Now I feel so much better. I love how the pages which have been painted on go all crinkly once they're dry and I love the size and format of the whole thing.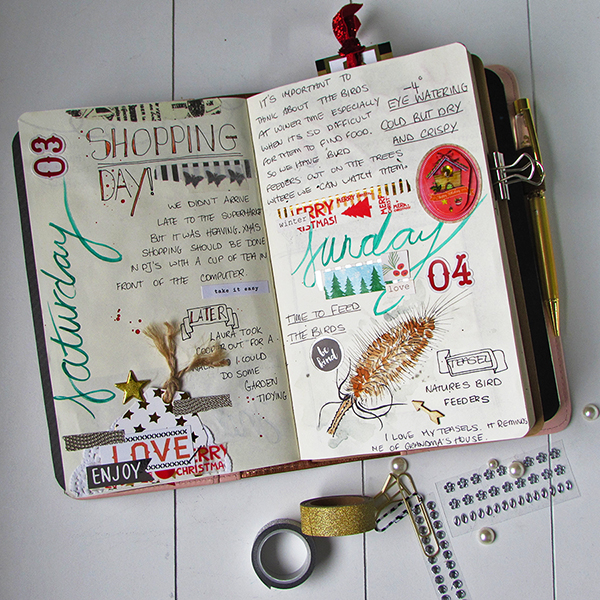 I'm now up to date with it and much more content.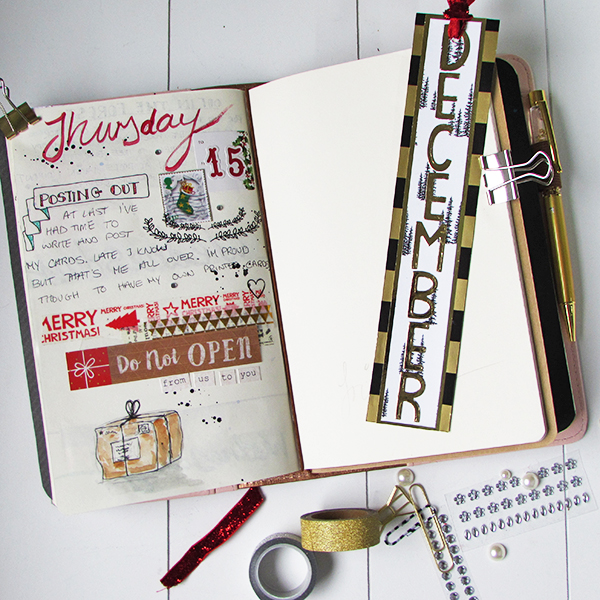 Have a good weekend everyone.
Jaine x