Here we are at the beginning of December and the madness of the season is upon us. I have been itching to start my December Daily and at last I get to play in its pages. Here is the first of my three books which are inside the altered book cover and it features my robin design which I love to bits and have plastered on anything and everything this year. I should make him into a stamp for next year.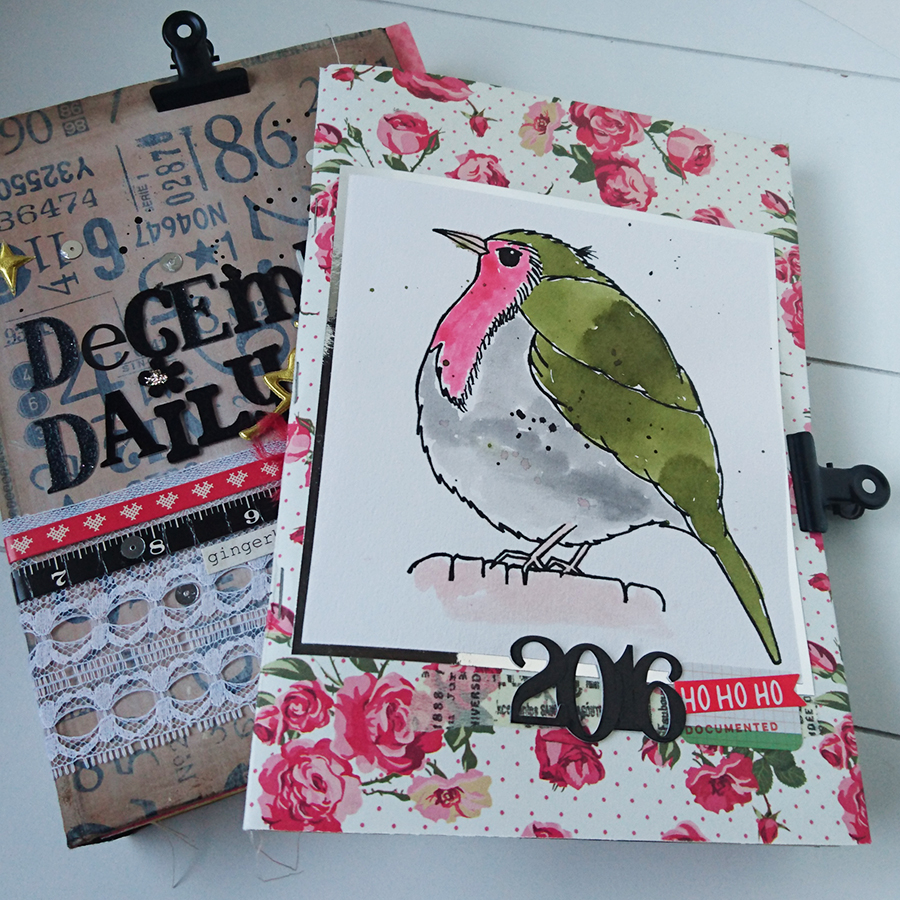 I'm also very happy to say that I'm helping out Clare Brown at Paper Pen And Plan with her December Daily photo challenge.  Basically there are 31 prompts to follow every day in December which are used as inspiration for a photo which is uploaded to Instagram or their Facebook group using the hashtag #PaperpenandplanDec2016 and there's a prize on offer for someone who has followed all of the prompts with the hashtag linking them to the group.
Hubby came back from Hong Kong last week bringing this cute little red bag with him which I thought was perfect to keep my supplies in for my DD.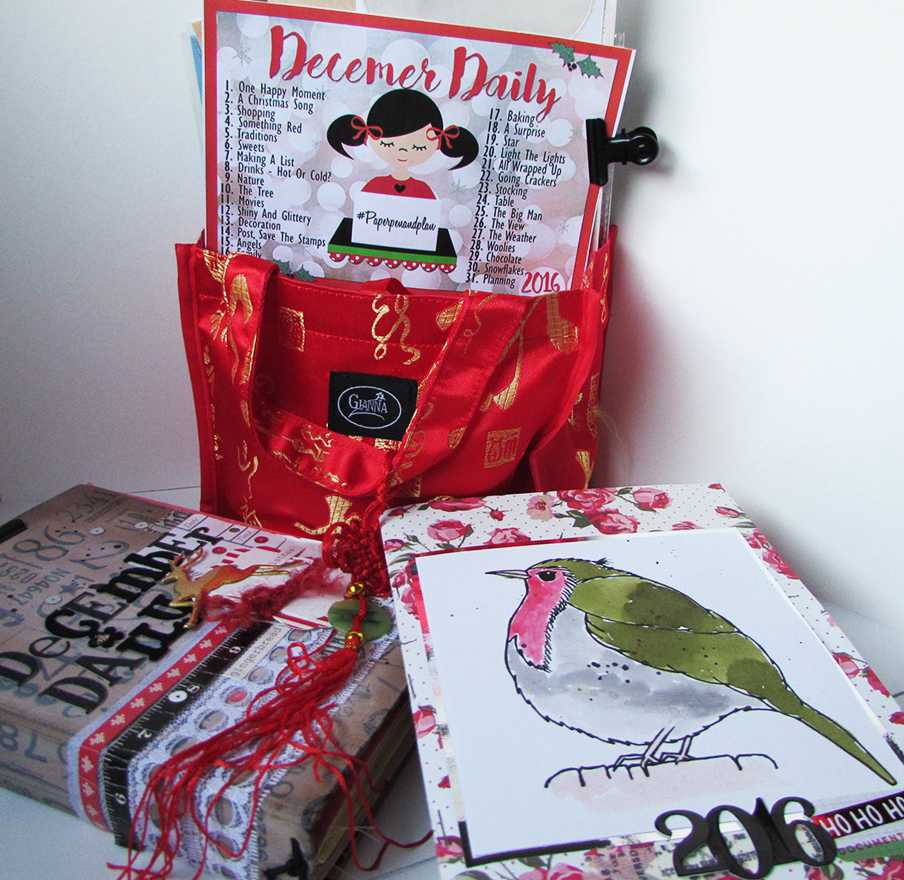 Here's day 1 complete,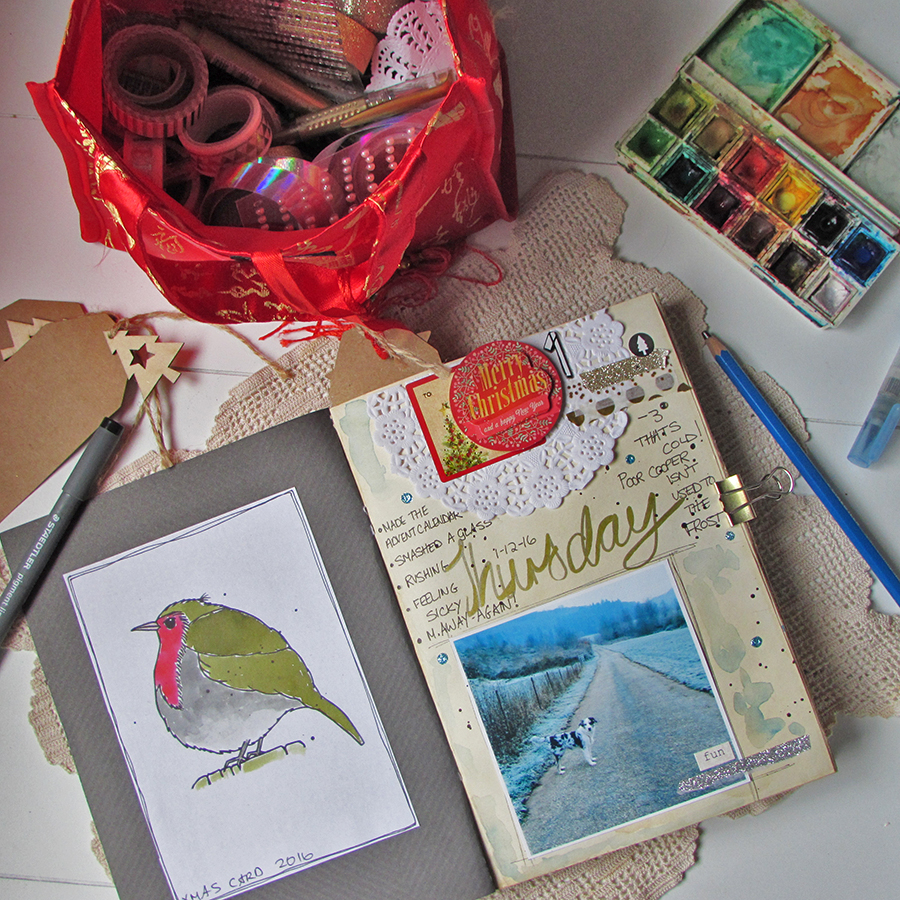 and day 2.
Have a good weekend where ever you are and what ever you're doing.
Jaine x