One big love of mine is making books from scratch. Often they're hand sewn like this one which was made to take on my summer holiday in France…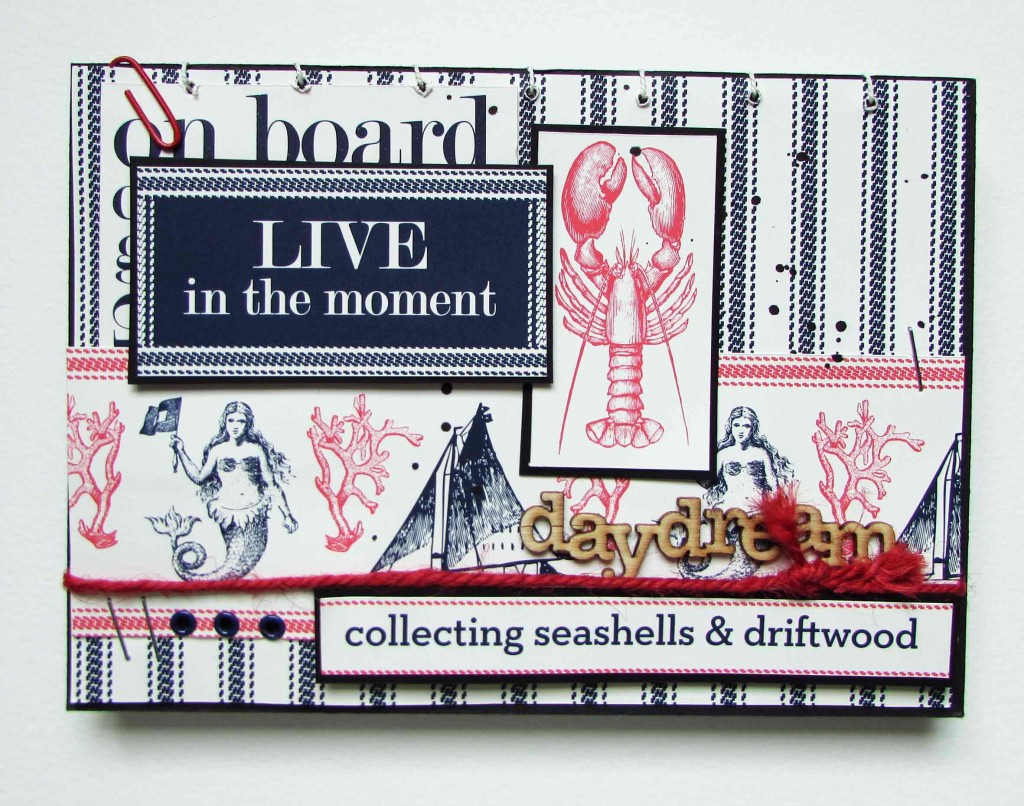 Inside the pages are made using water colour paper so I'm able to paint and glue without worrying about warping. The binding could be neater but it does the job.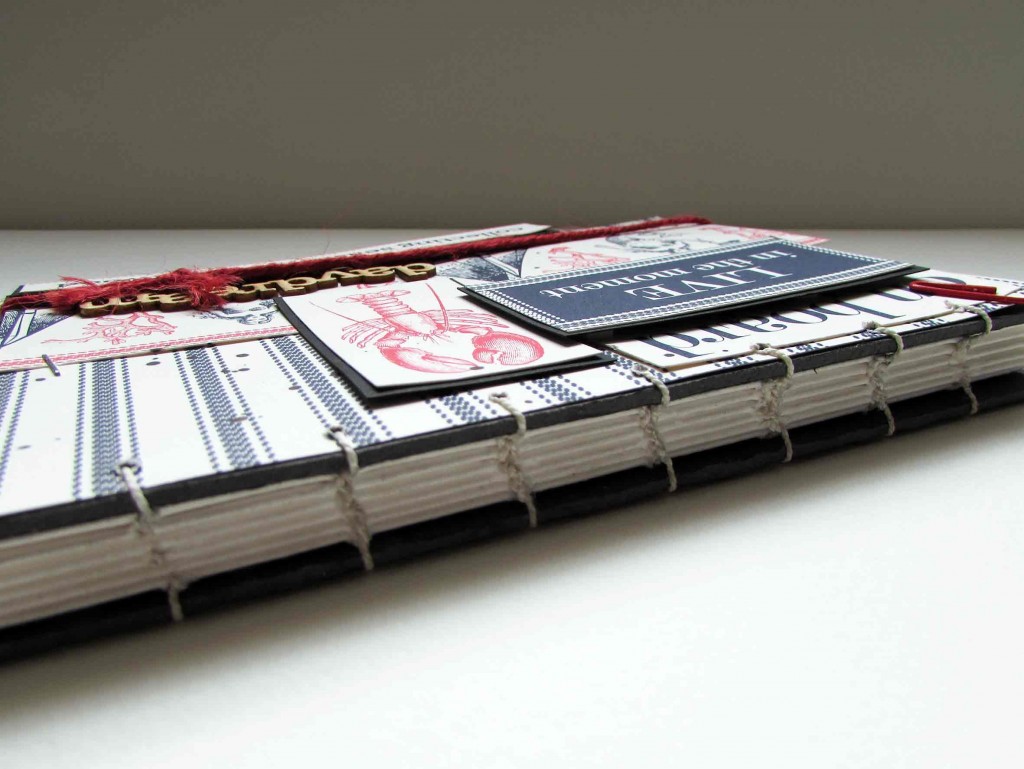 Here's a peek at some of my finished inside pages.
Lots of water colour painting which I love.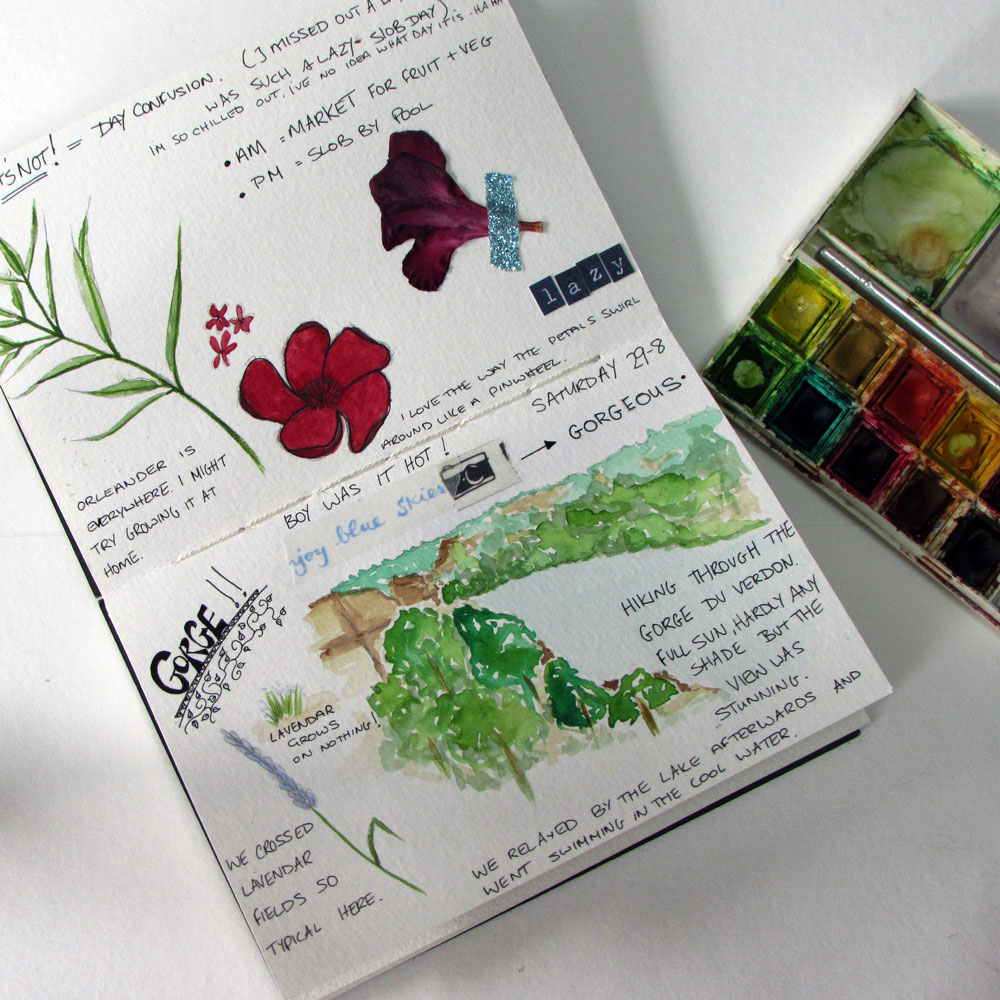 I still have pages left but that's ok as I've a trip to Portugal coming up soon so no doubt it'll find it's way into my luggage.
Jaine