Hello there
It's June and my wedding anniversary month, in fact it's today. As the theme this month on the WOW  Embossing Powder Fans Facebook page is anything goes I decided to create something romantic especially as June is known as the wedding month.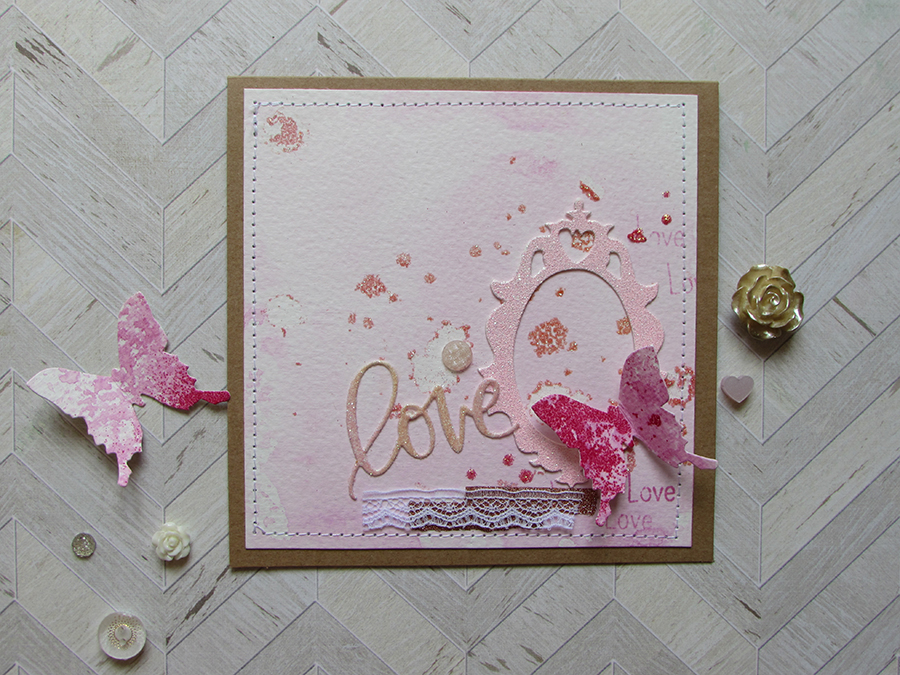 Here's a little close up of the detail.
Products used: WOW Embossing Powder, Taffeta Pink and Pink Sherbert Embossing glitter, Just Saying stamp set. Catherine Pooler Be Mine ink pad, Pretty Pink Posh Lovely script die.
To enter the challenge visit the WOW facebook page for details.
I'm participating in an arts and crafts market this weekend where I'm selling my books and covers. What ever you do have a good weekend.
Jaine x