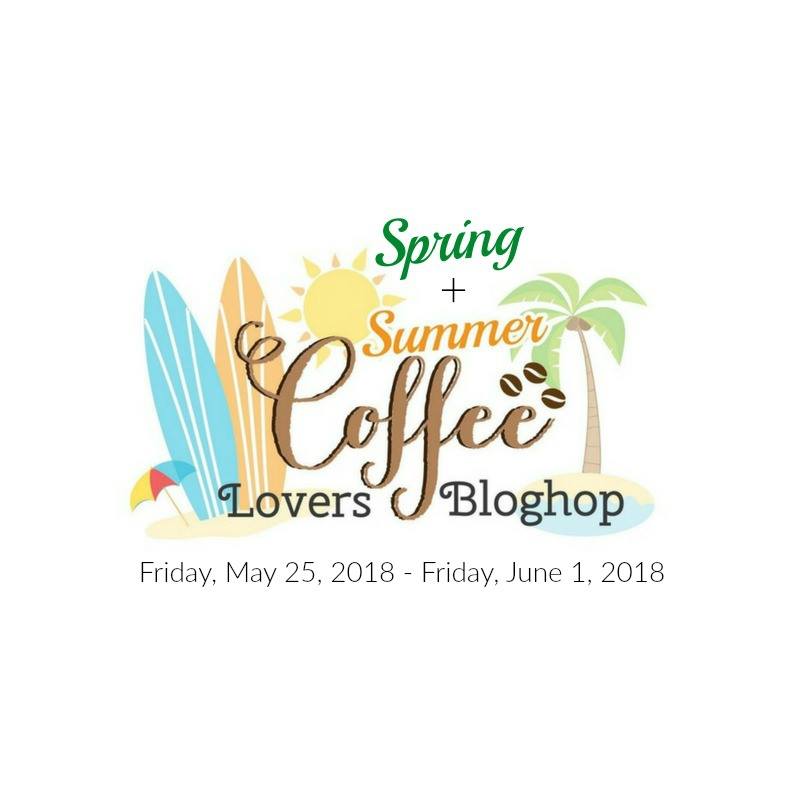 Good morning coffee lovers and tea drinkers and non caffeine related drinks lovers too, lets not be drinkist here.
As I sip my second coffee of the day I'm longing to show you a little project I finished on behalf of WOW for the Coffee Lovers Blog Hop which is happening right now.
The Coffee Loving Papercrafters are a fun group of people who share a love of coffee with their love of paper craft and so they decided it would be fun to host a blog hop to showcase some of their talent and WOW Embossing Powders is taking part in the hop. I along with the other designers have come up with coffee themed projects of our own and this is mine.
Whilst not a card I decided to go with my first thought which was to use one of the million coffee sleeves I've managed to squirrel over the years to make this little sketchbook.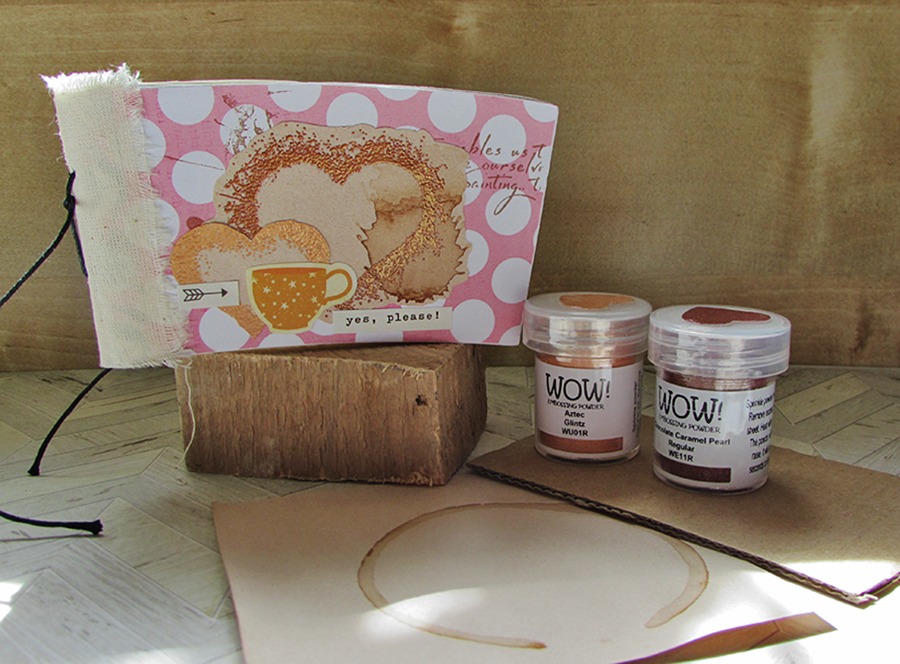 Of course the inside pages had to match up too so my daughter and I spent a very enjoyable afternoon coffee dying paper together in the Spring sunshine to make my pages.
I love making these quick books, I find them addictive and adorable and a great way to use up small scraps of paper and fabric. Of course you don't have to go to the extreem of dying paper but it is satisfying and the smell too is amazing. I especially love the way the paper warps and feels once it's dried.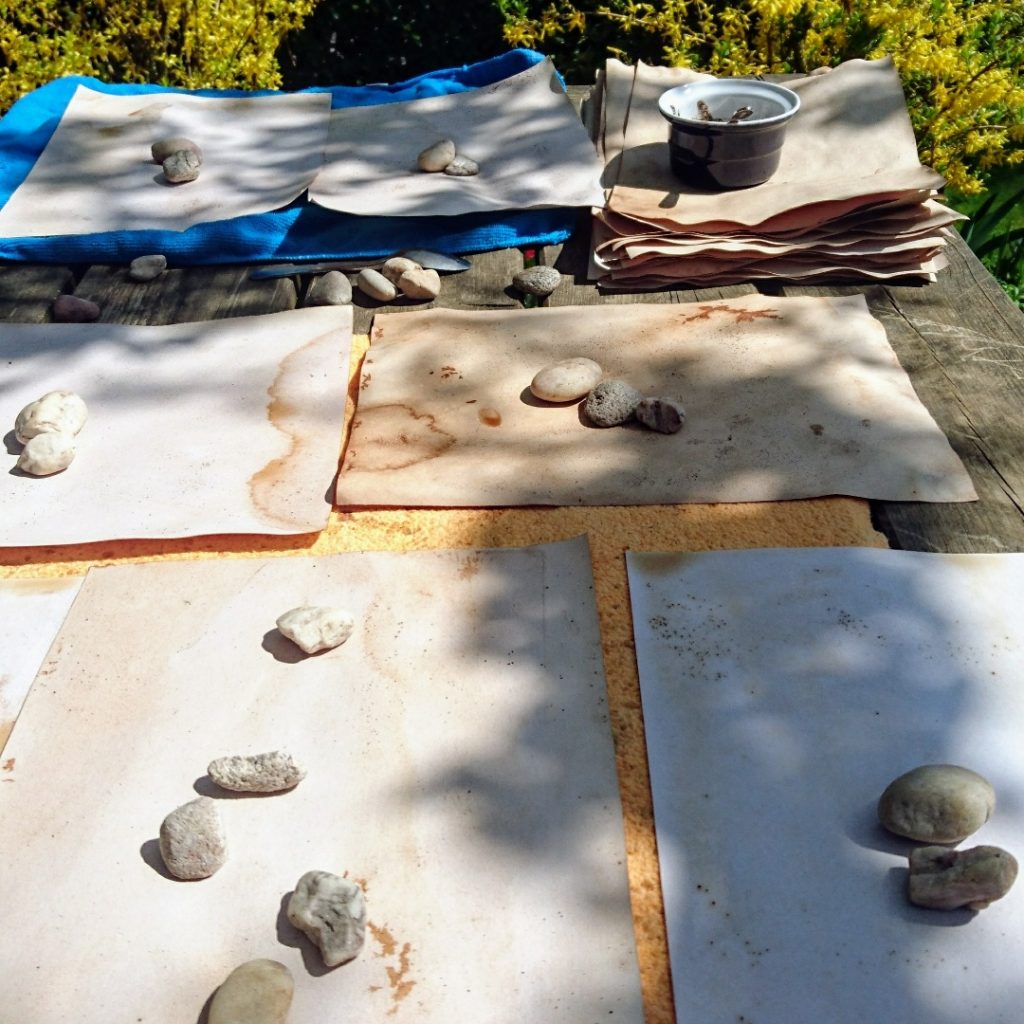 Some of the pages I also used in this collage which I posted on the WOW blog recently. It was made on one of the black pages of my mixed media journal which really make everything pop out.
Below you can see I even used a tea bag on the page. These make great collage papers and layer beautifully.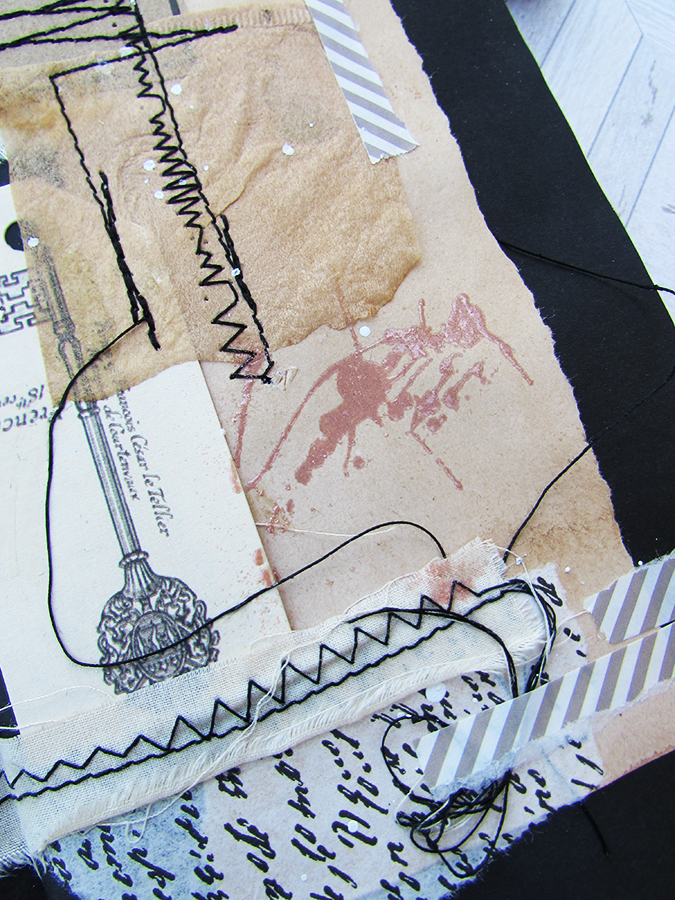 I stamped and embossed using the new Glintz powders from WOW as they really blended well with my materials. You can read the full blog post here.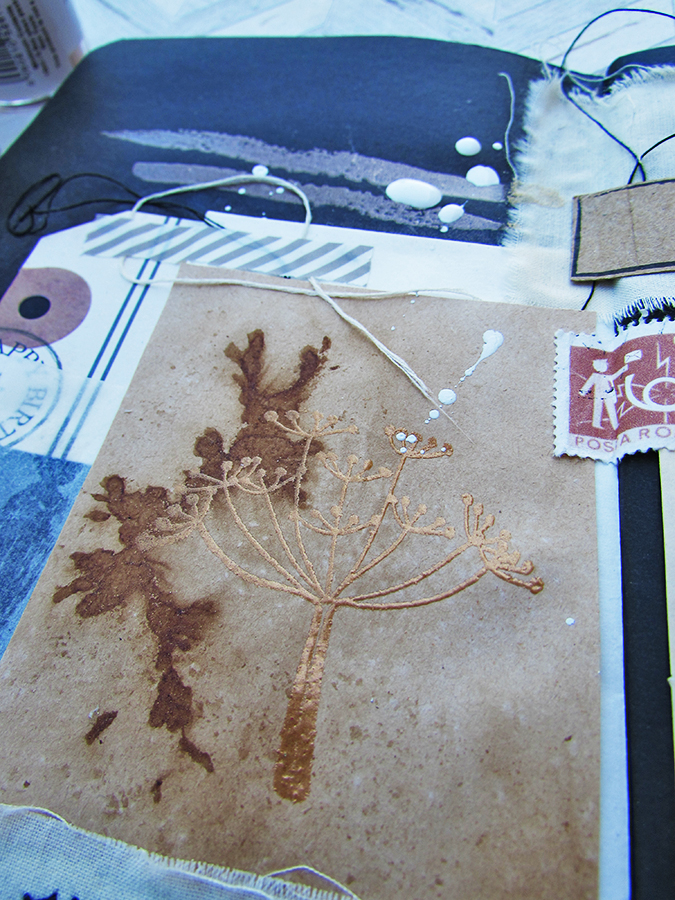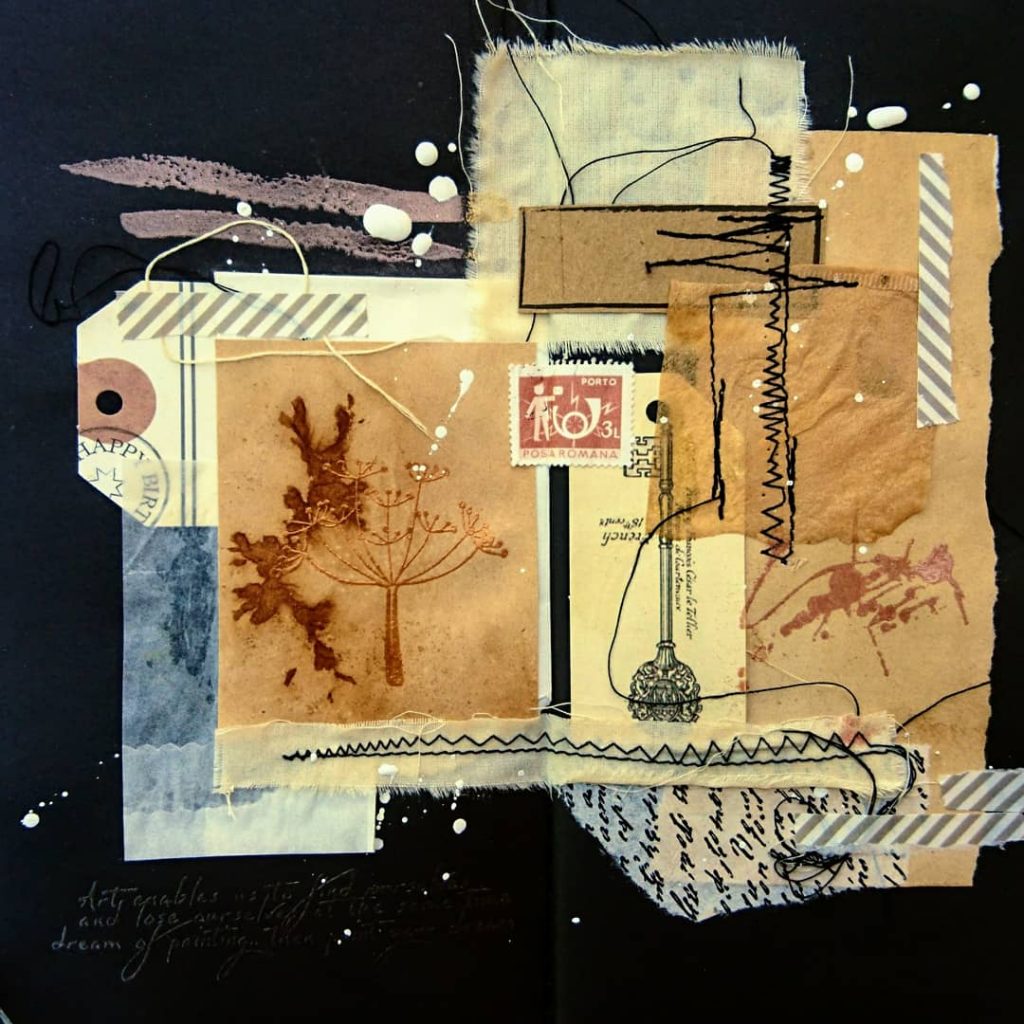 Anyway, back to my little coffee sleeve mini and if you go to the WOW blog you can enter the Coffee Lovers hop for yourself and win some fabulous prizes.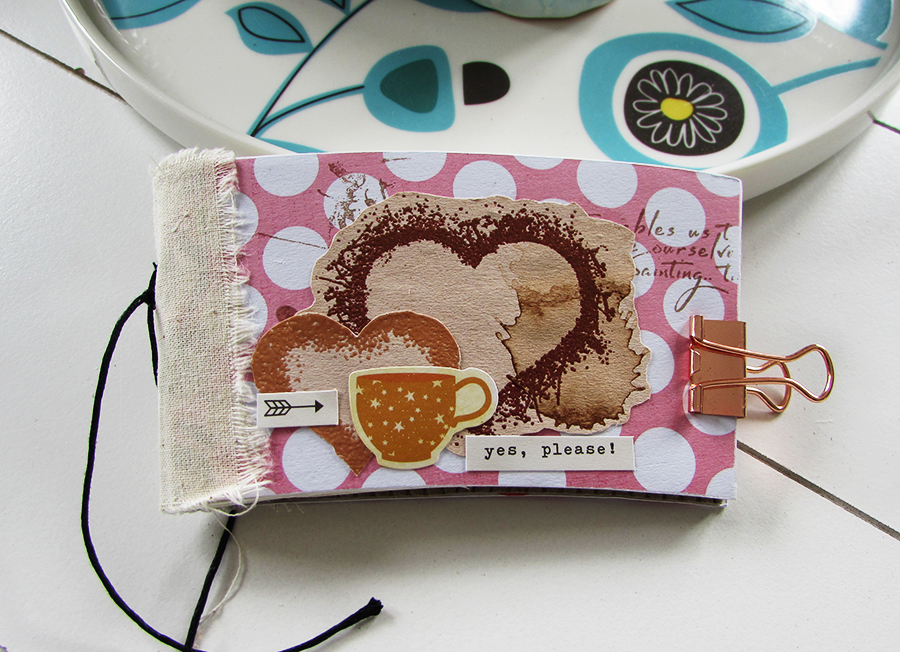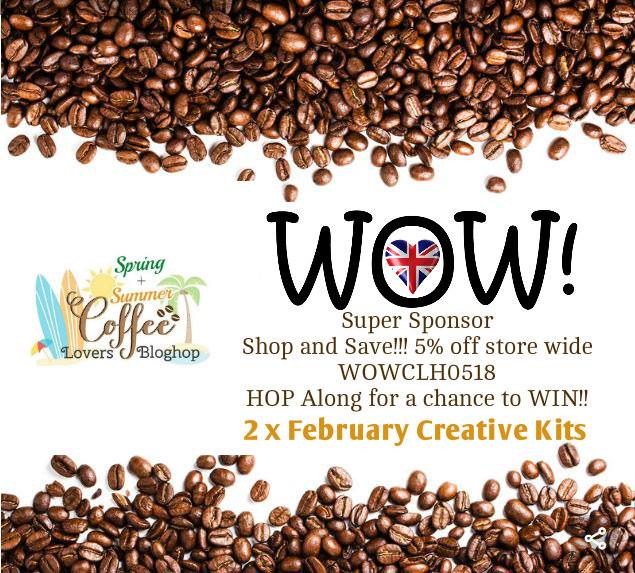 Hop along to wow for your chance to WIN! Our Super sponsor blog hop prizes include 2 x February Creative Club Kits! PLUS 5% off store wide using code WOWCLH0518 just click on the link.

Jaine x