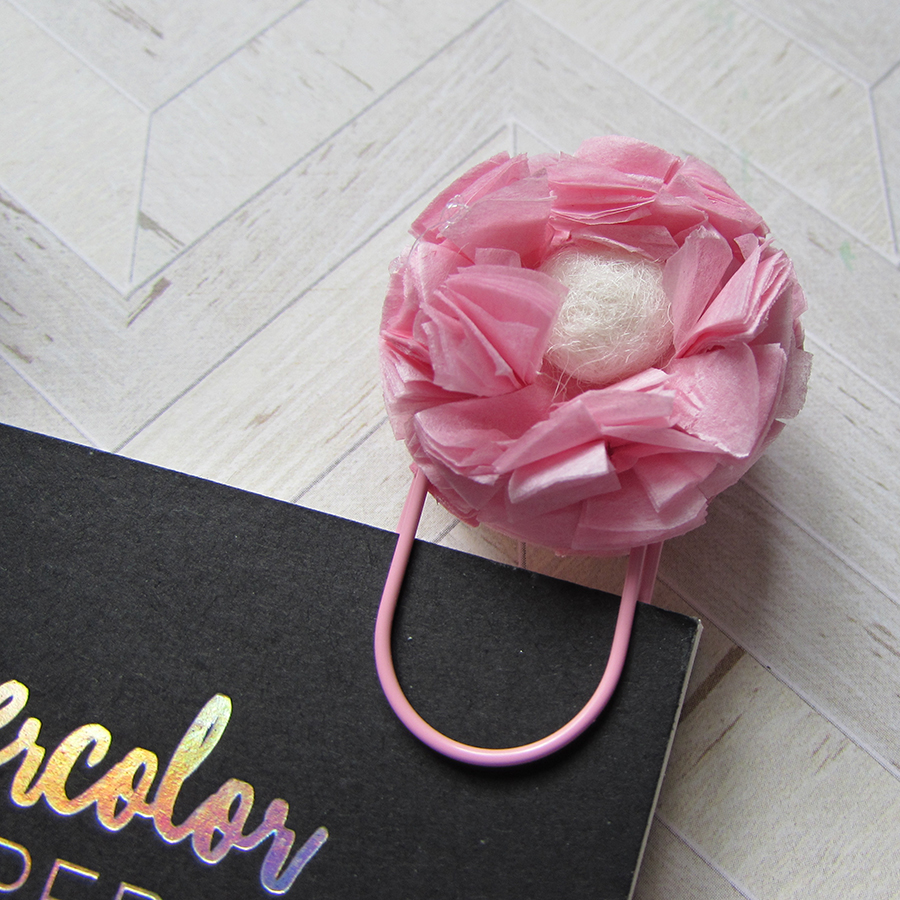 Look at this little clip, isn't it cute? Even if I do say so myself I think I had a flash of  real inspiration here.
The clip came as part of the June Sweet Treat box from Paper Pen and Plan and Clare set us a challenge to create something using it so that's just what we did.  The idea hit me when I saw the jumbo sized tissue paper circle confetti which Clare has started putting in the boxes as part of the packaging. I had the thought to make tissue paper flowers and glue them all onto the clip but sadly the confetti was just a bit too small. However the box packaging was full of lovely tissue paper which I could cut circles from as much as I wanted.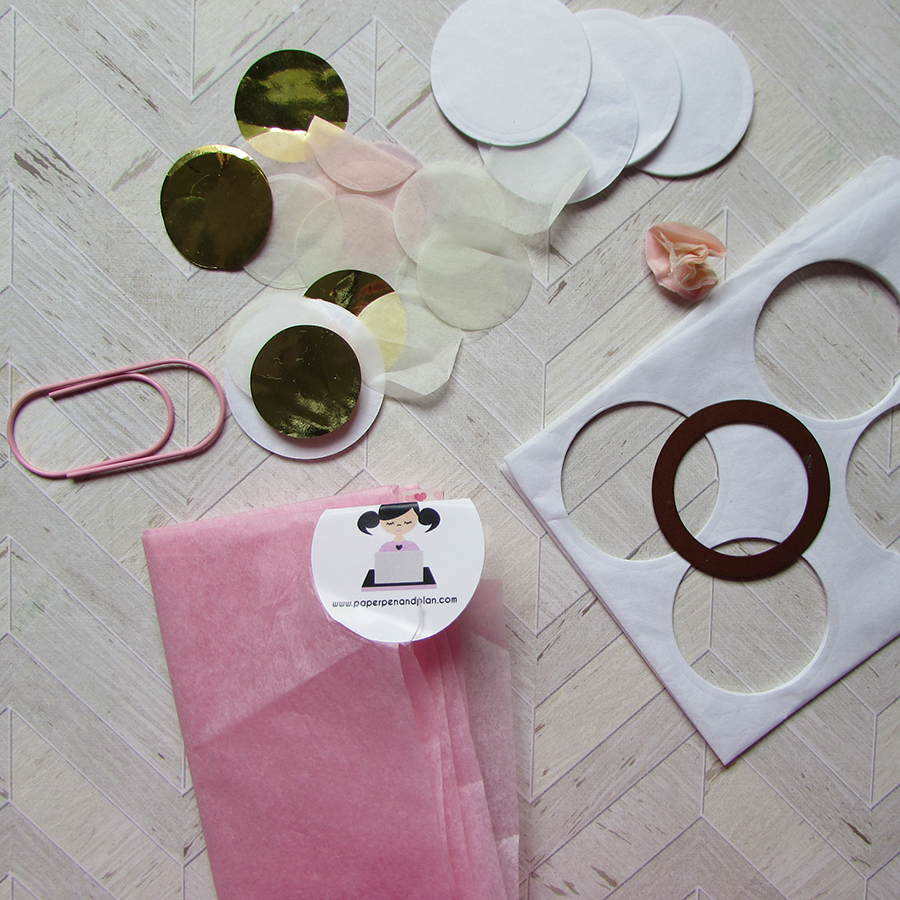 The process couldn't be simpler. You just need a hole making tool, a brad to hold the layers of tissue together, a circle of card a bit smaller than the tissue and a little felt bobbly ball for the centre which conveniently came in the Sweet Treat box too.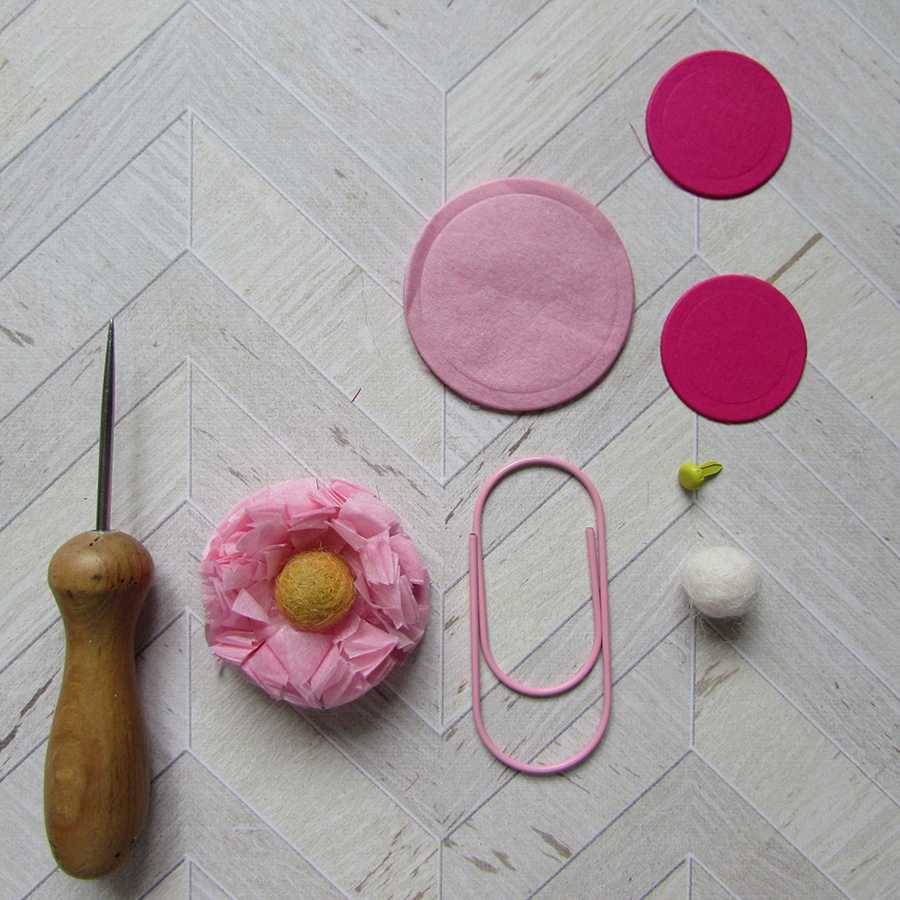 With about 8 or 9 layers of tissue, I made a hole and pushed the brad through to just hold them together while I snipped all the way around not quite into the centre.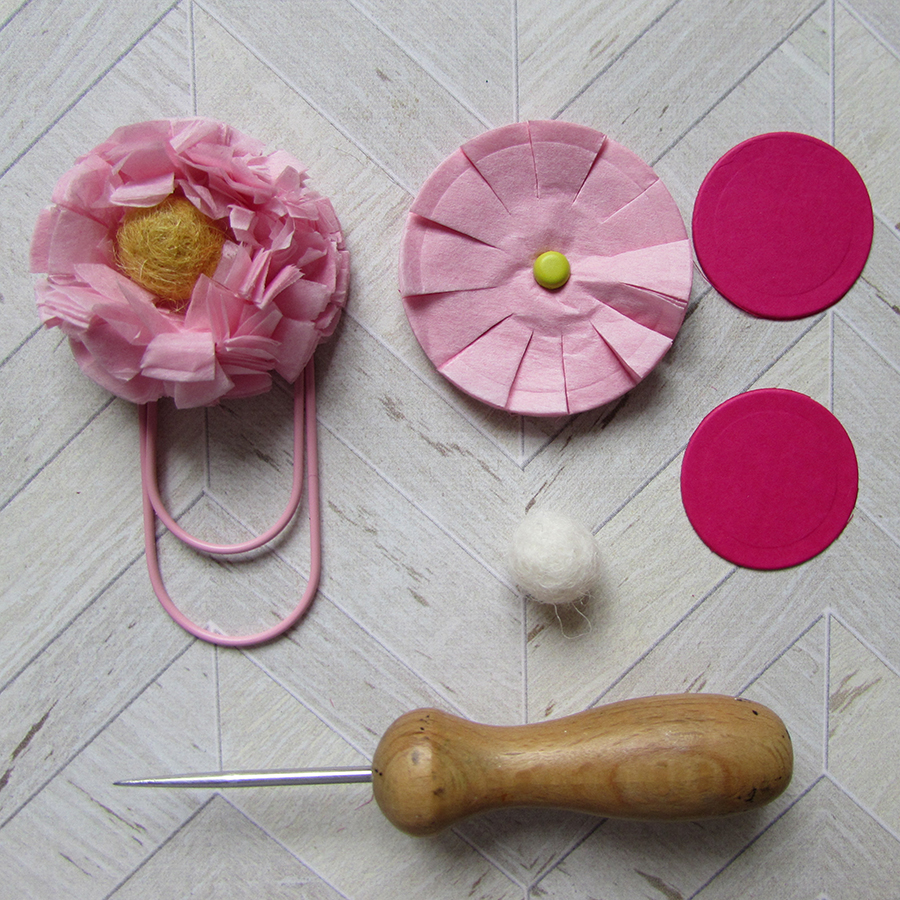 Taking each layer individually I scrunched them up into the centre to create the ruffled effect. I glued the card circle onto the back along with the top of the clip and a second card circle.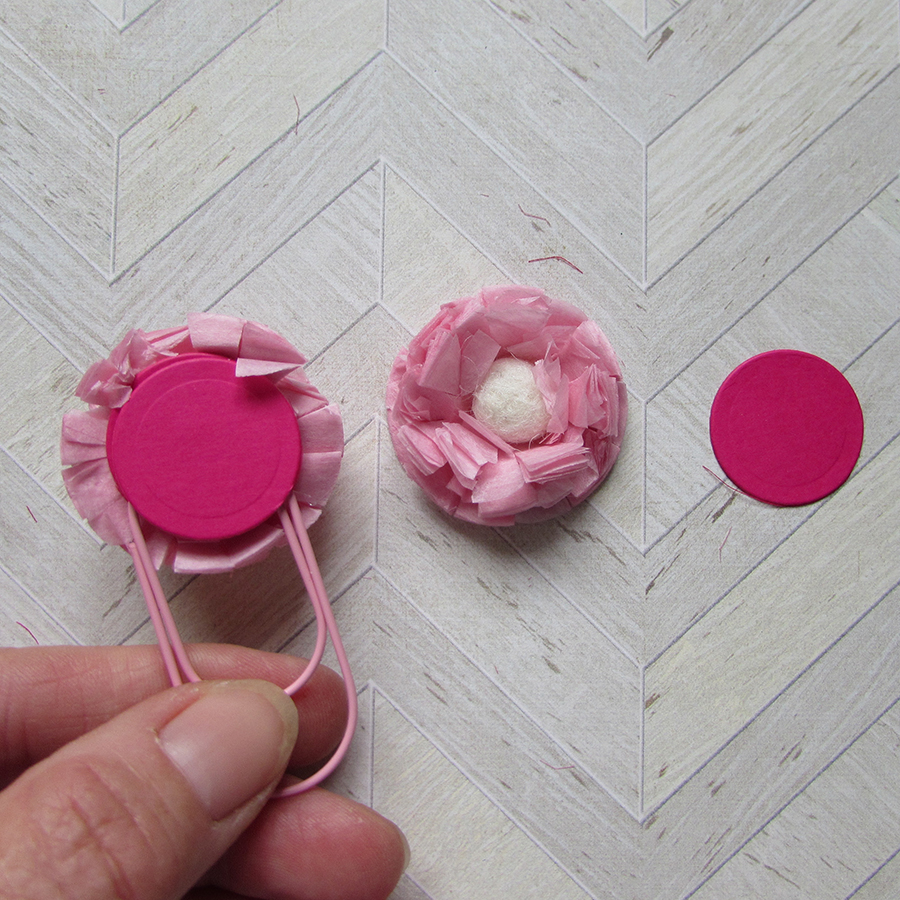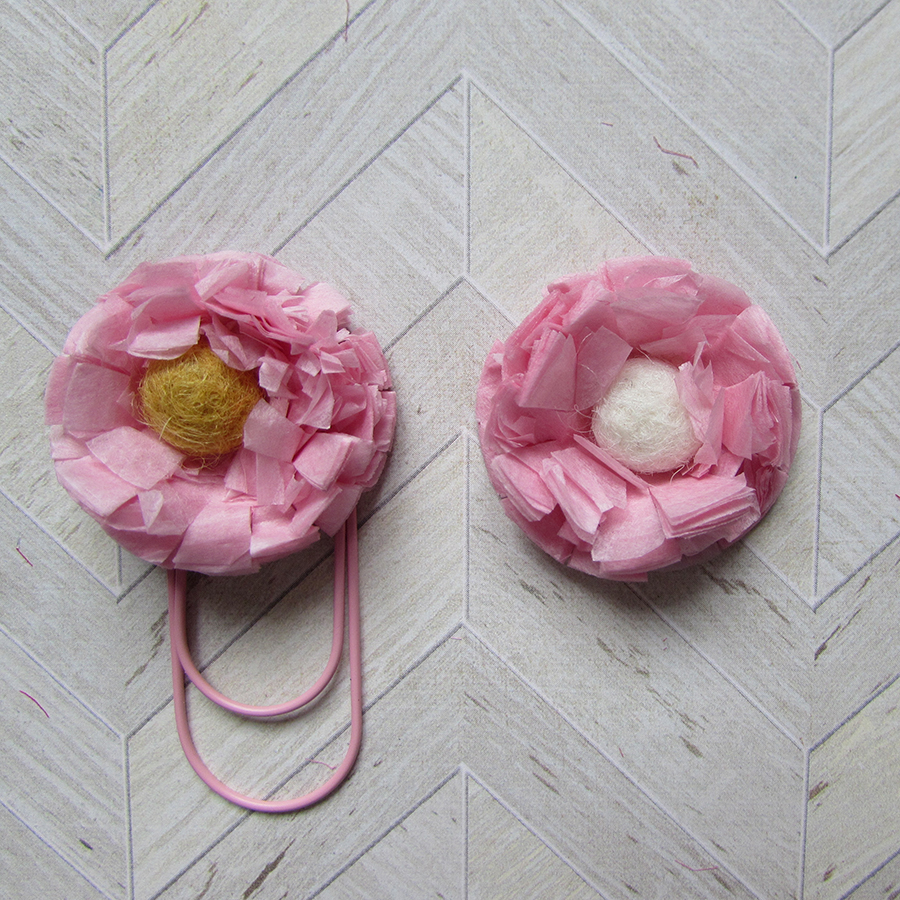 I ended up making two and thought it would look much better if I glued them back to back to make a pompom flower.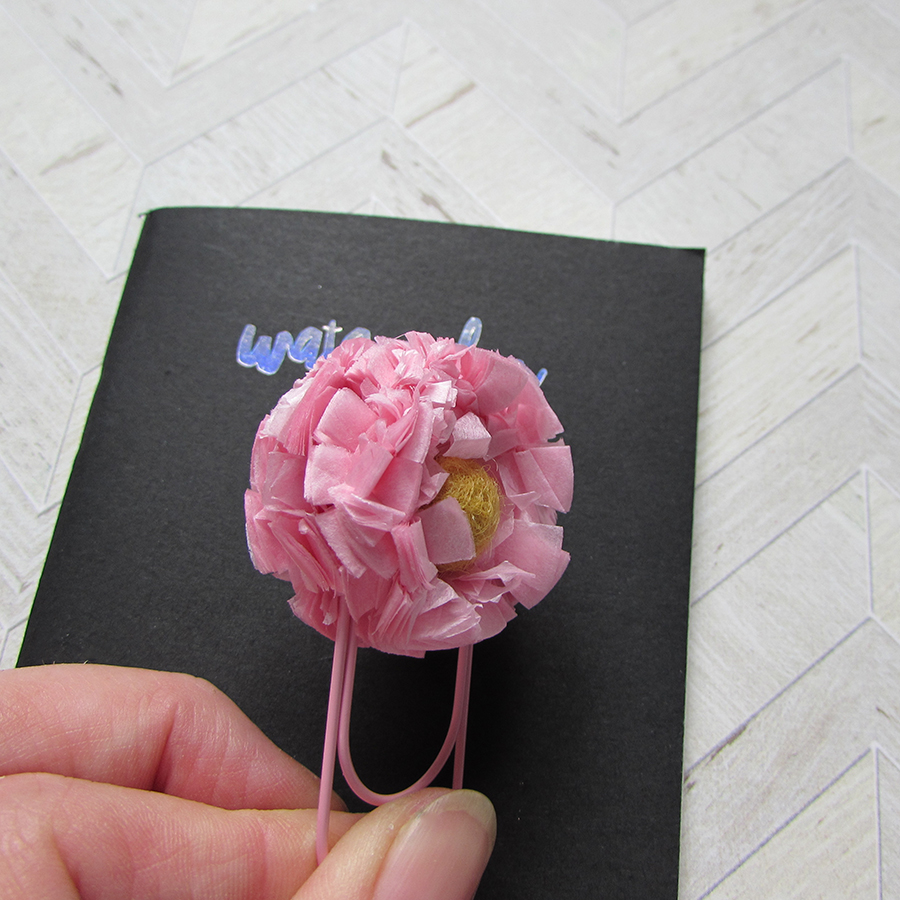 Much better. If you want to see what the other designers did with their clips you can go to the Paperpenandplan facebook group
To buy a Sweet Treat Box of your own or a subscription go to Paper Pen and Plan.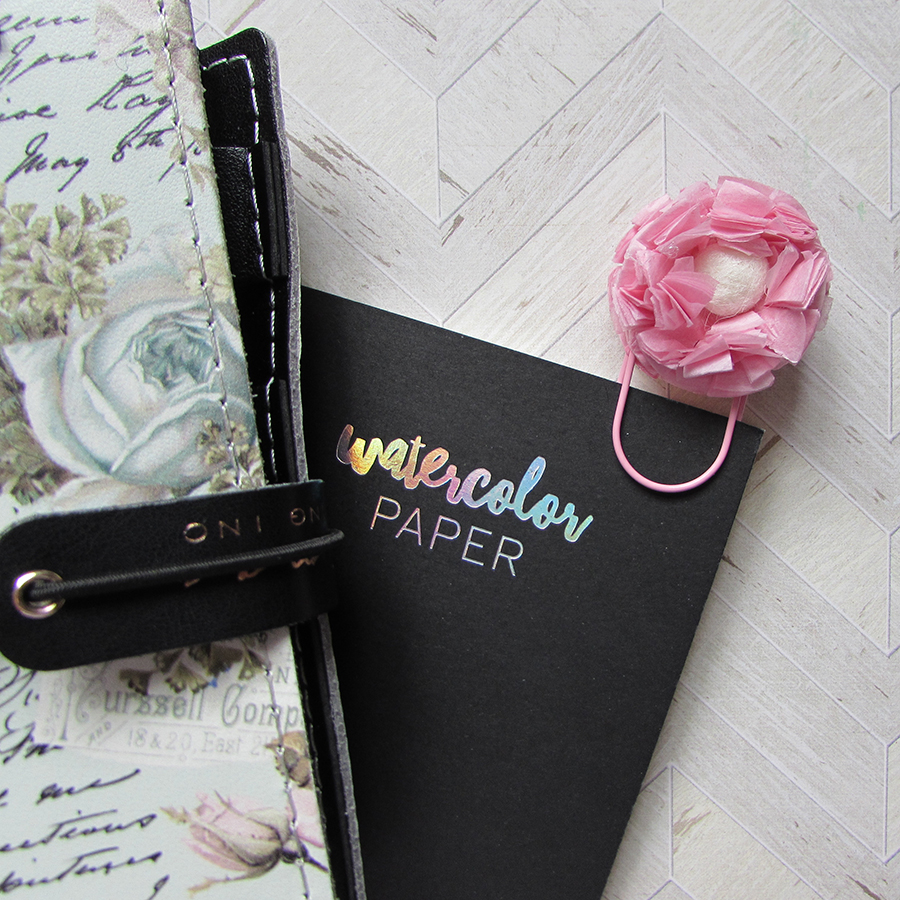 Stay around as later on there's a very special post coming up.
Jaine x