As I said previously I'm so behind with my card making so this week I made a big push to get some made.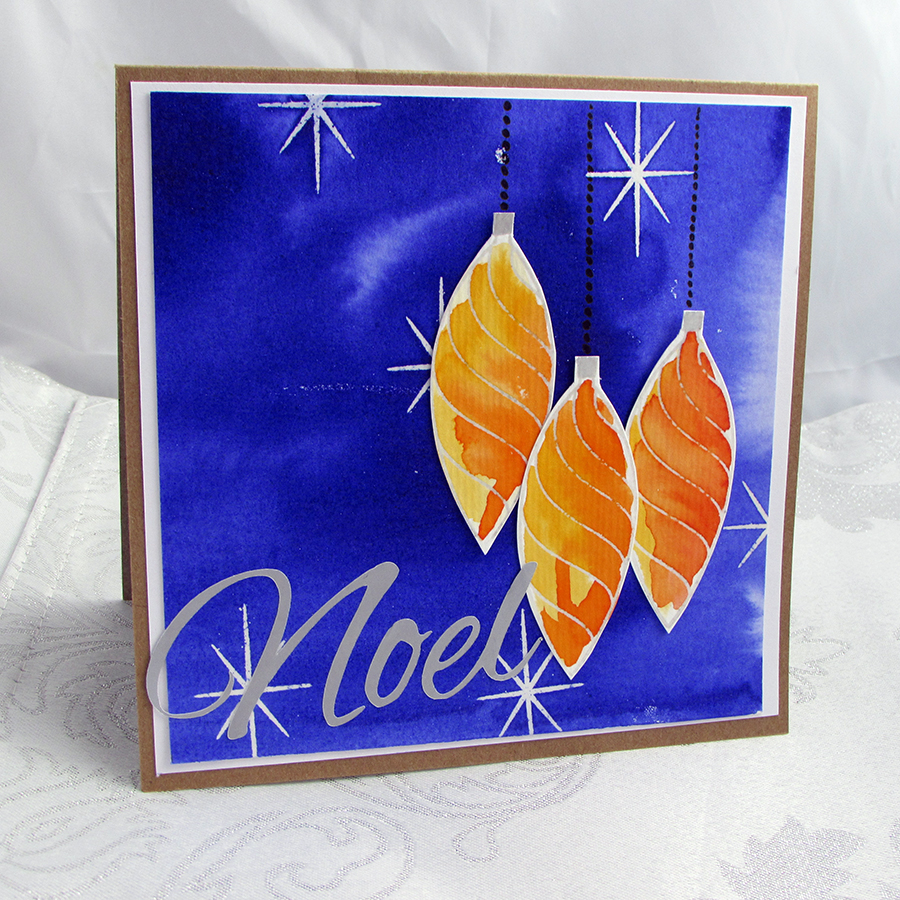 For these cards I used elements from one of my Special Editions stamp sets with Sarah Hurley this one is called Traditional Christmas Ornaments.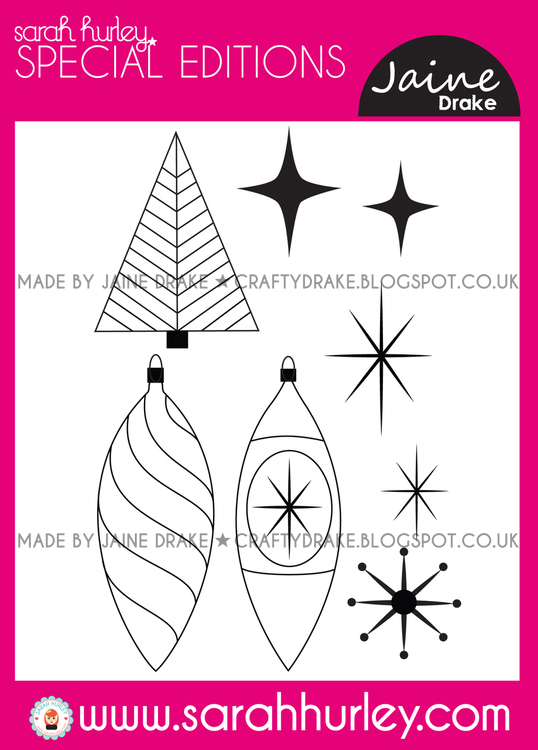 For Quickness I used patterned papers from the Kaisercraft Chase Rainbows collection which although not strictly Christmas did fit the theme really well. Stamping on patterned papers means no need for colouring in.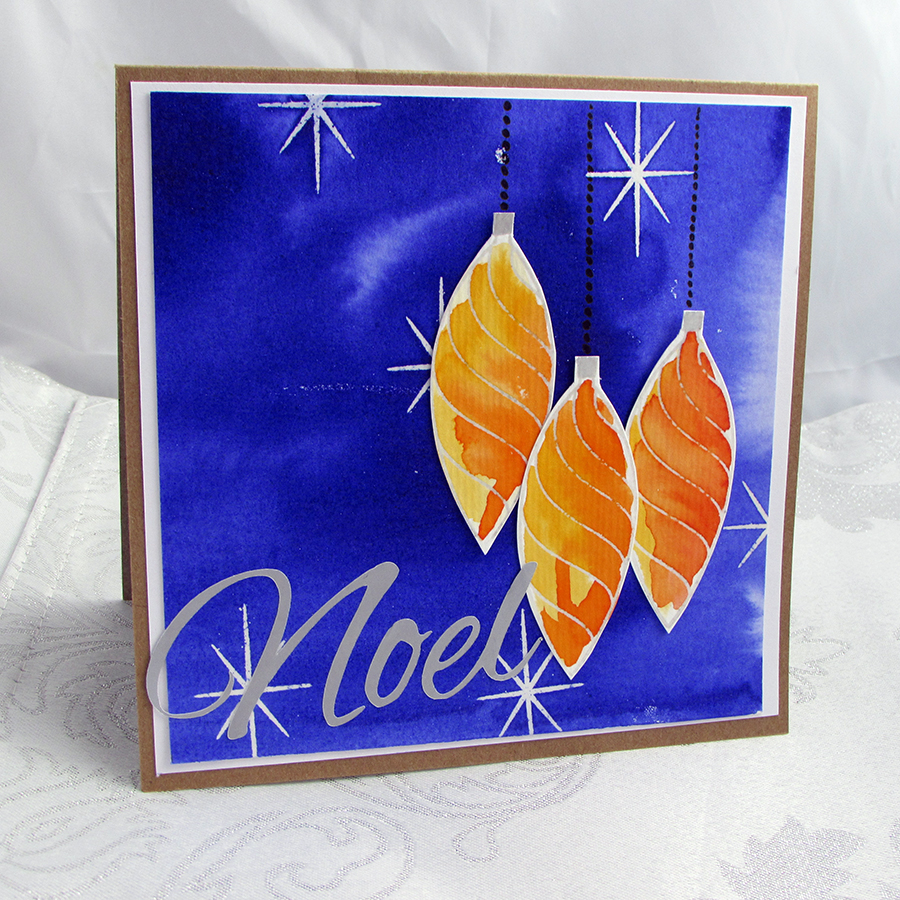 I was feeling a bit more adventurous for this one and decided to create a water colour finish.
I stamped and heat embossed the star onto water colour paper. Normally you wouldn't see this but my Versamark is really dirty!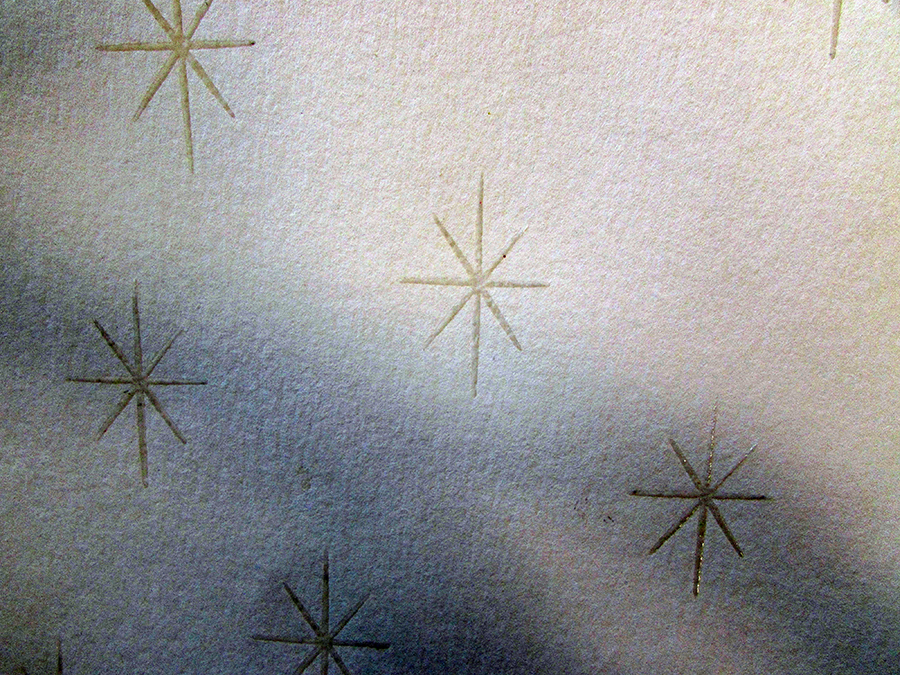 Next I thoroughly wet the paper and used Dylusions ink – After Midnight as paint. Wetting the paper first makes the ink swish around on the surface creating a beautiful cloudy effect.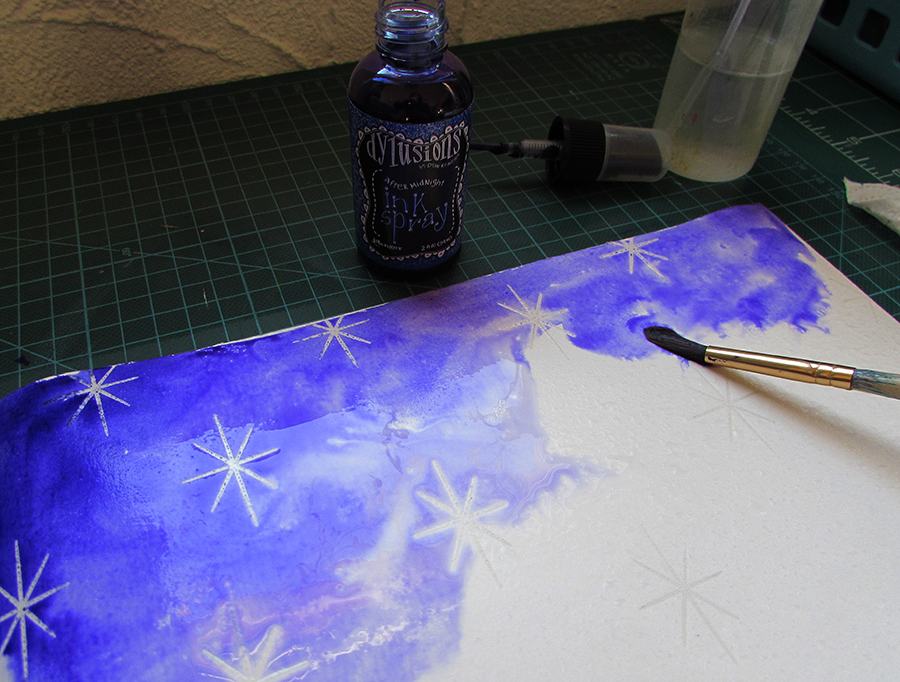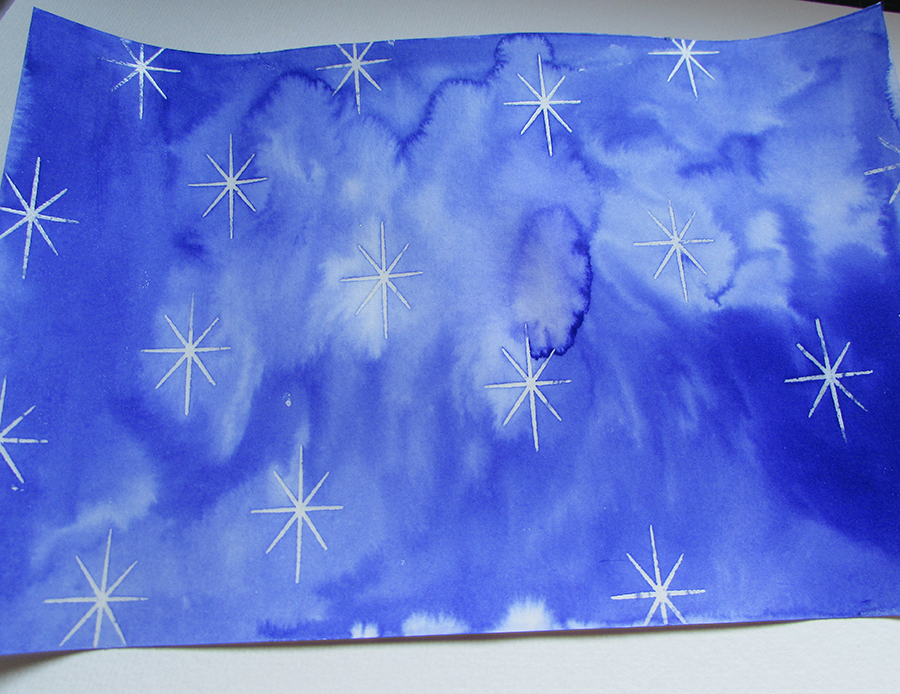 I stamped and heat embossed the baubles and painted more Dylusions spray onto them.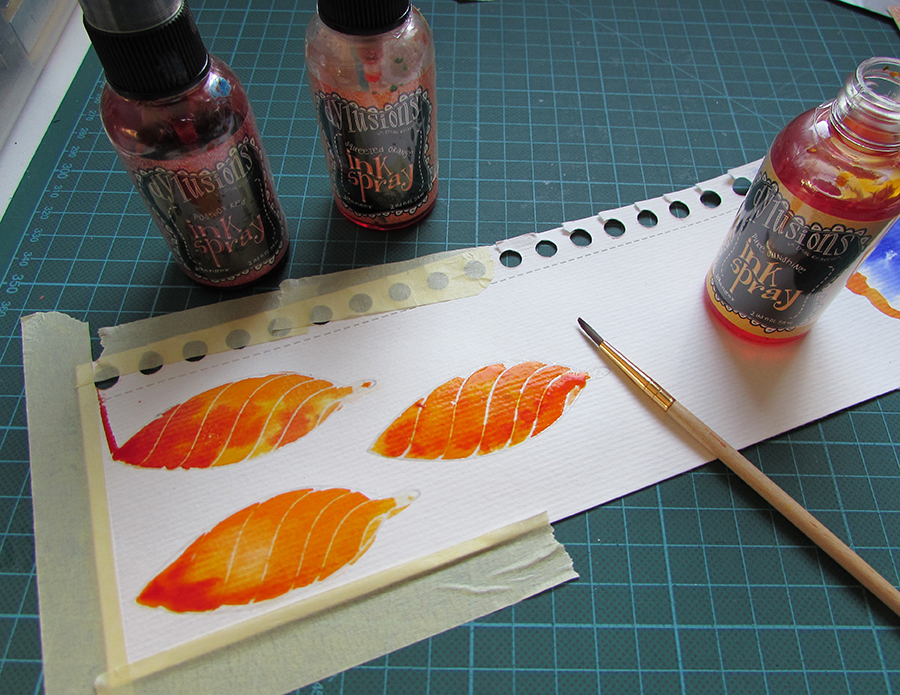 I was so happy with the colour of the background and how that turned out I thought I'd recreate it in my journal. That gave me a real 'moment' there.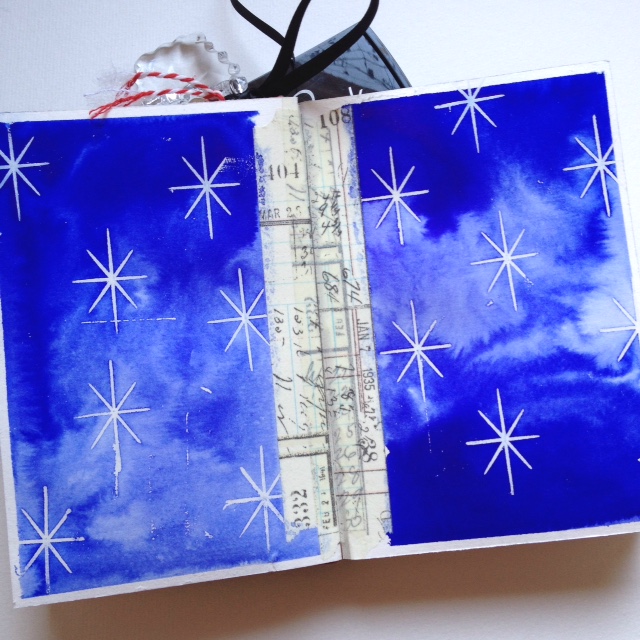 Have you made your Christmas cards this year and if so how did you make them?
Jaine x