Meet my latest obsession, this little passport sized travelers notebook. It's become my handbag companion containing my mini agenda, notebook plus two other blank books which I've yet to decide what to use for. I always had a little notebook in my bag for list writing and jotting down notes on the go but everything else was in my personal size agenda. Since buying this gorgeous turquoise and green planner from Paperchase recently and filling it with owl pretties from Paperpenandplan I didn't really want to have it thrown into the bottom of my bag to get dirty and beaten up like the old one had been so I thought I'd have a go at making my own travelers notebook style from felt.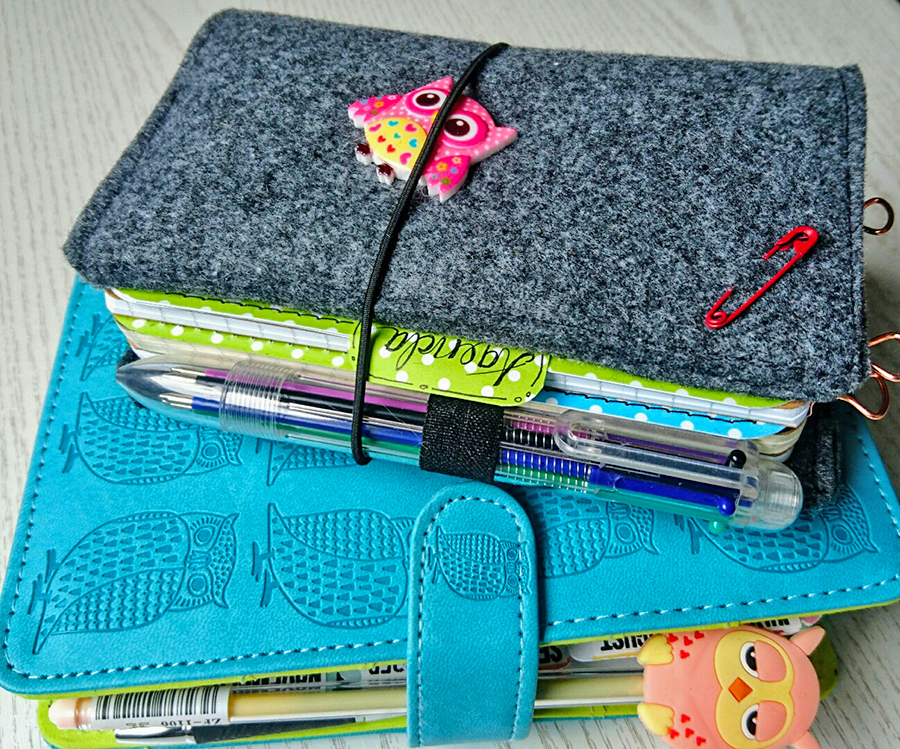 I also made a dashboard insert with a pocket using the digital papers from the March Sweet Treat box from Paperpenandplan.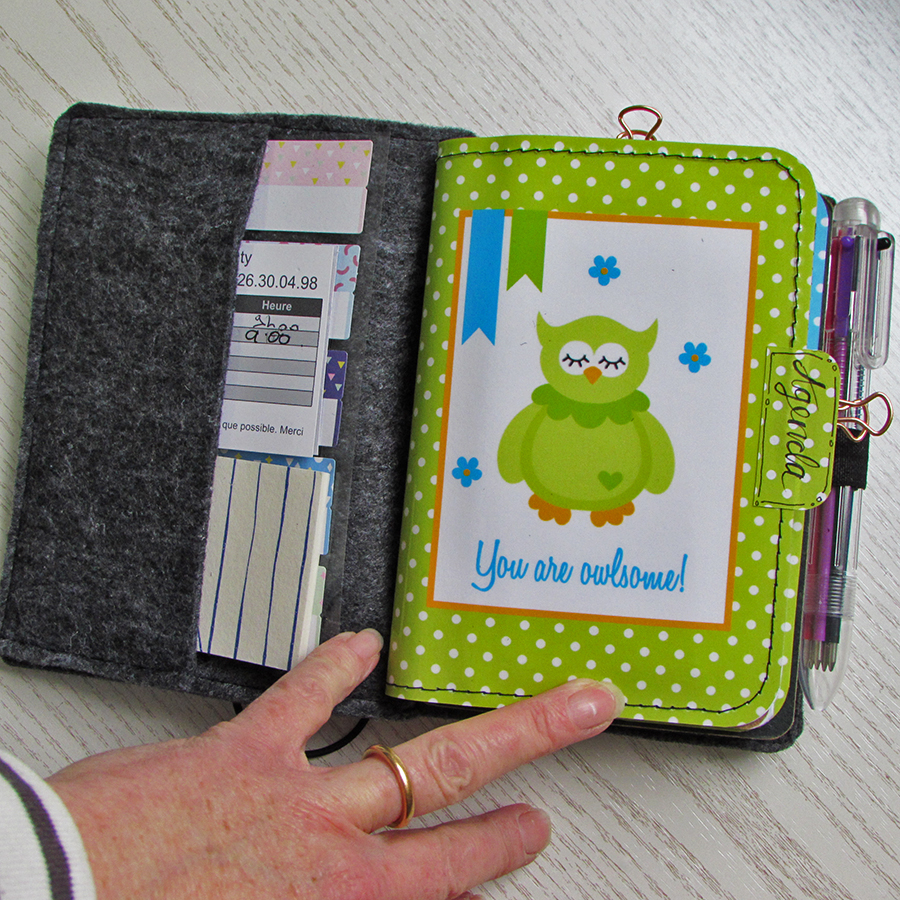 I wrapped it around one of my notebooks and the pockets are perfect for page markers and stickers.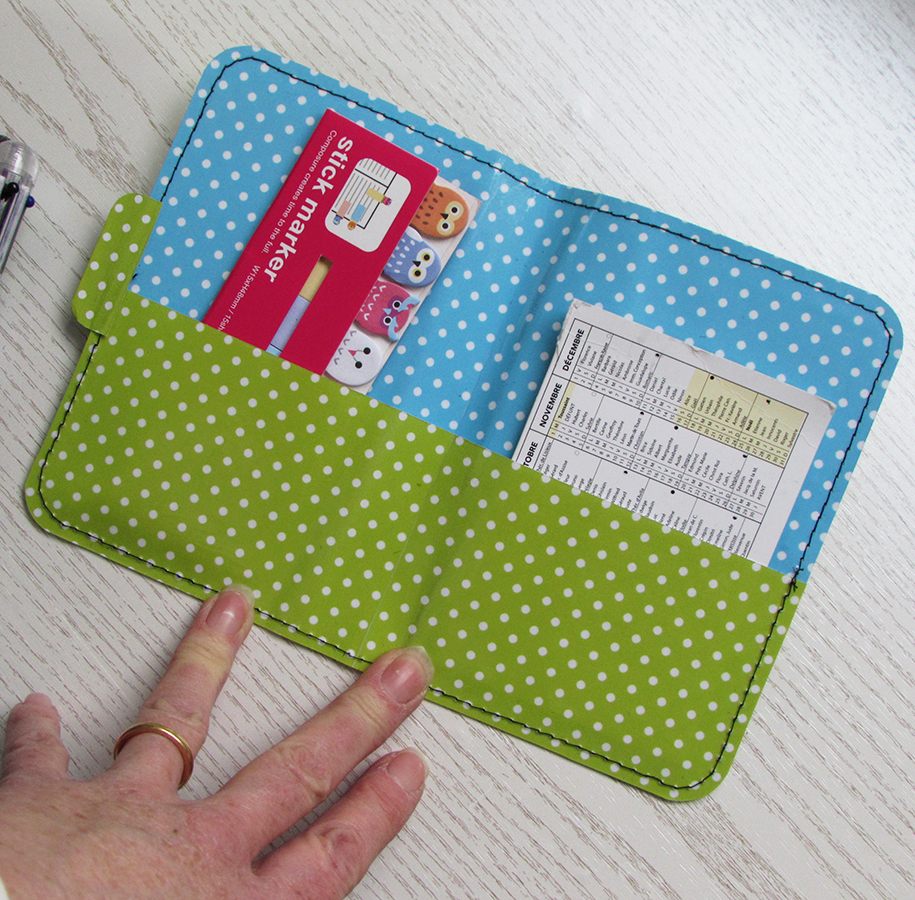 It's super easy to make your own so here's how I did it.
I have a digital image manipulating program so I was able to put the two spotty papers on one A4 sheet and drag the owl journal card on the top right hand side. If you aren't able to do that on your computer, don't worry, just print all of the pieces out separately and cut them to size.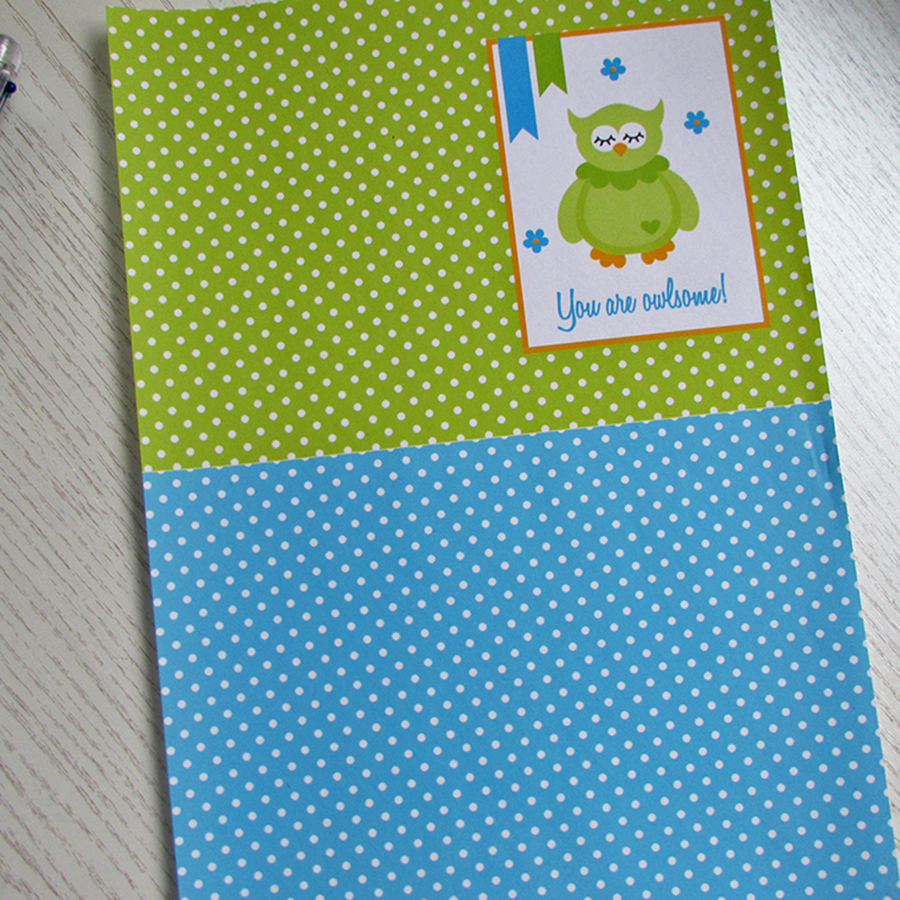 Without cutting the two halves apart, I folded them in half and glued them together. I find doing this is more accurate than trying to glue one piece on top of another separately.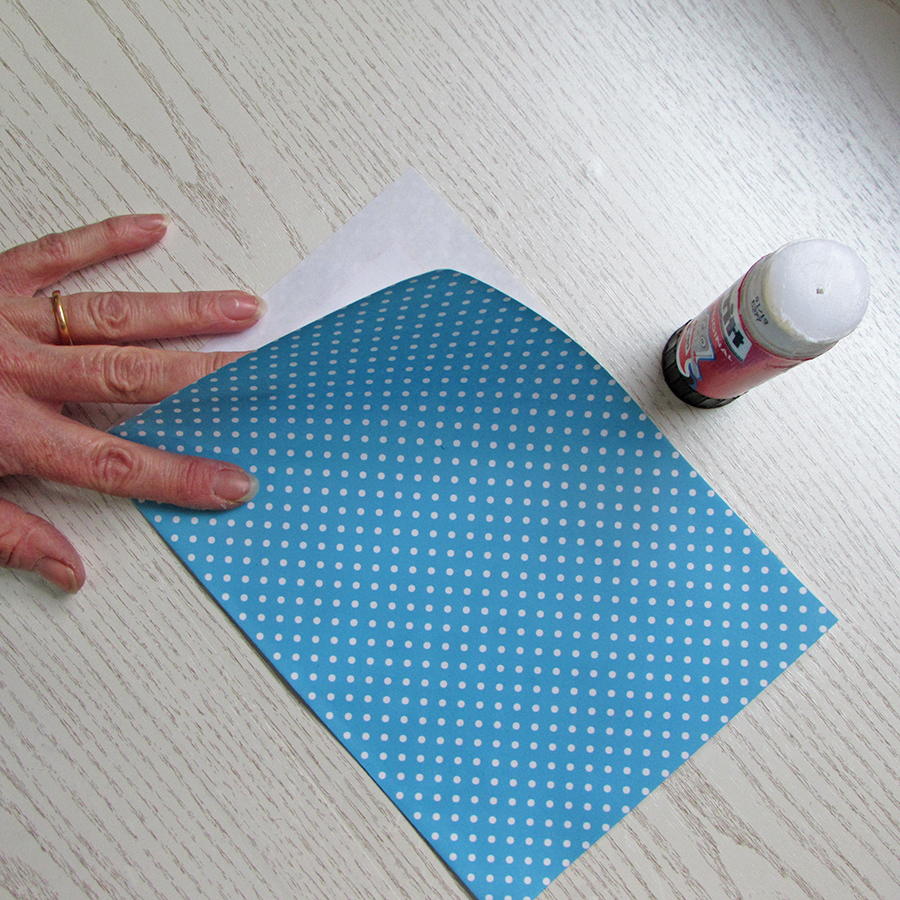 Fold your dashboard in half again widthways and trim off any overhang from the top or bottom.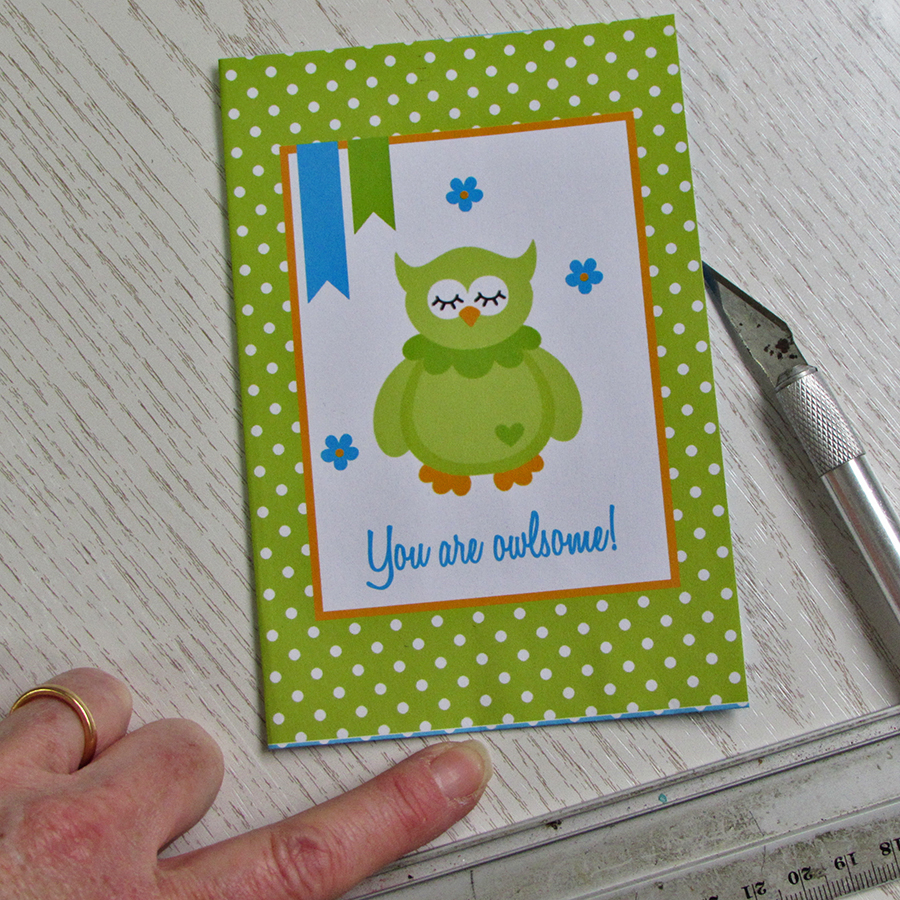 For the next step, I was going to laminate my dashboard but this is what happens when laminating goes bad!!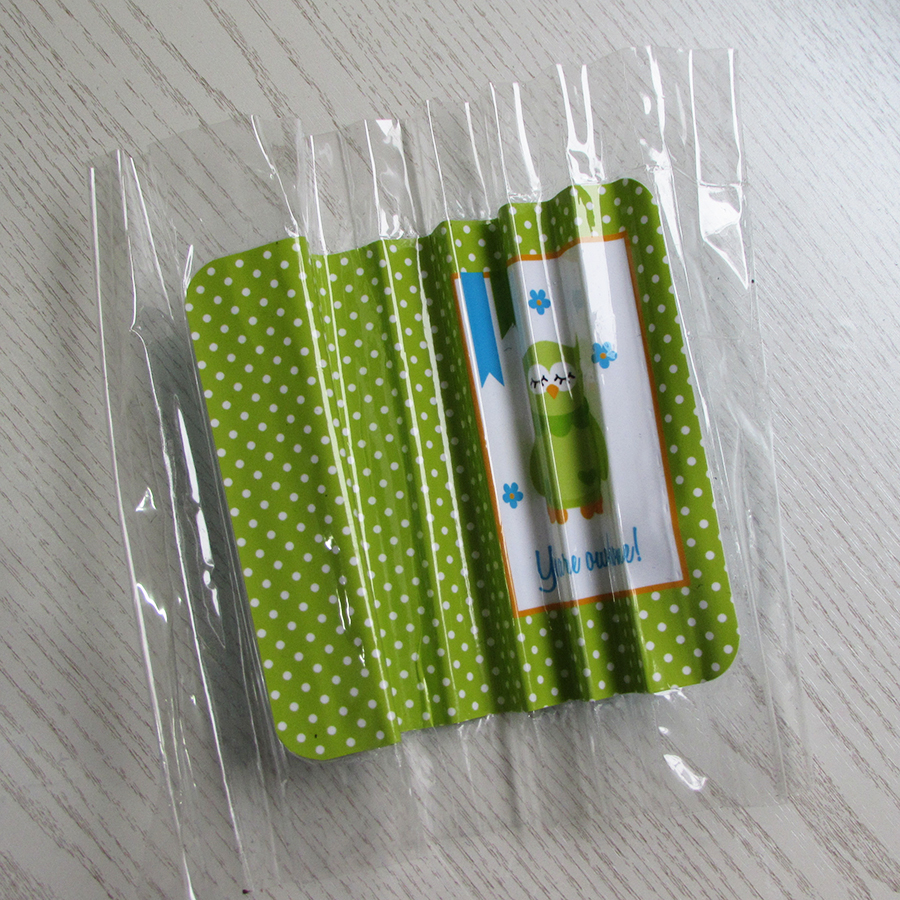 So without a laminator I resorted to using sticky plastic to cover my dashboard. I've also cut a strip from another piece of green paper to become my pocket.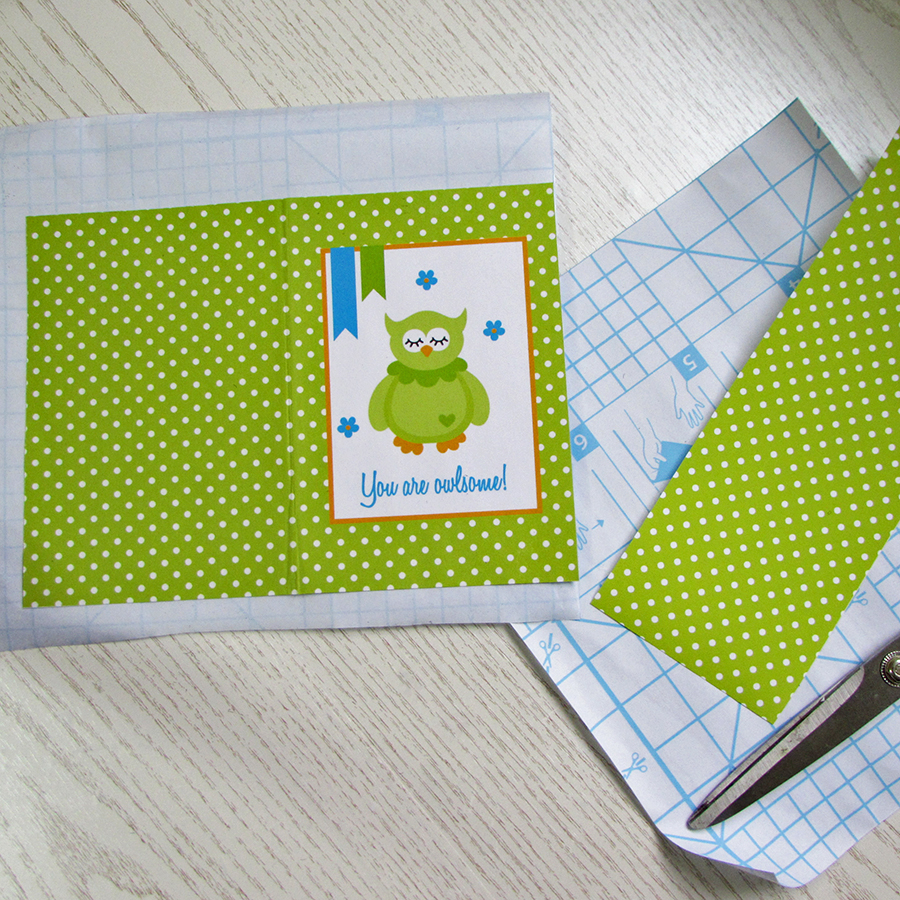 With the both sides covered with plastic I used my sewing machine to attach the pocket to the dashboard plus it just gives it a decorative finish. You could use hand stitches with embroidery thread in the same way, just pierce the holes with a paper piercer.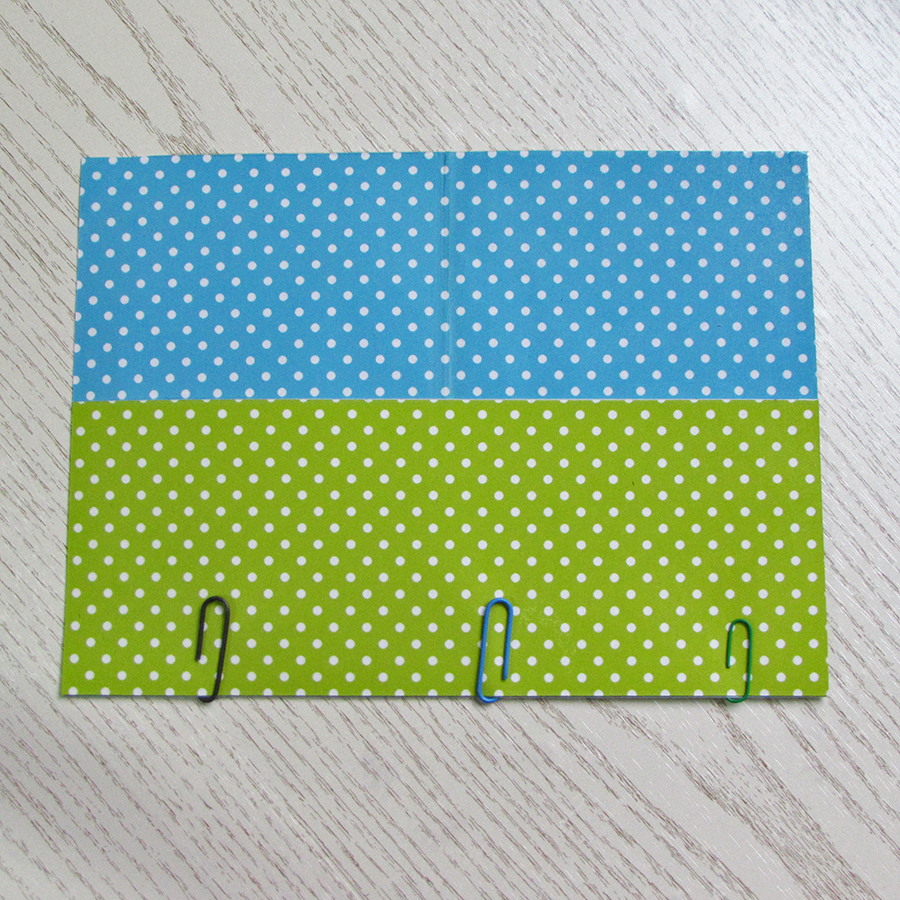 When I use my sewing machine I always use a jeans needle and go very slowly. I also rounded the corners for a neater finish.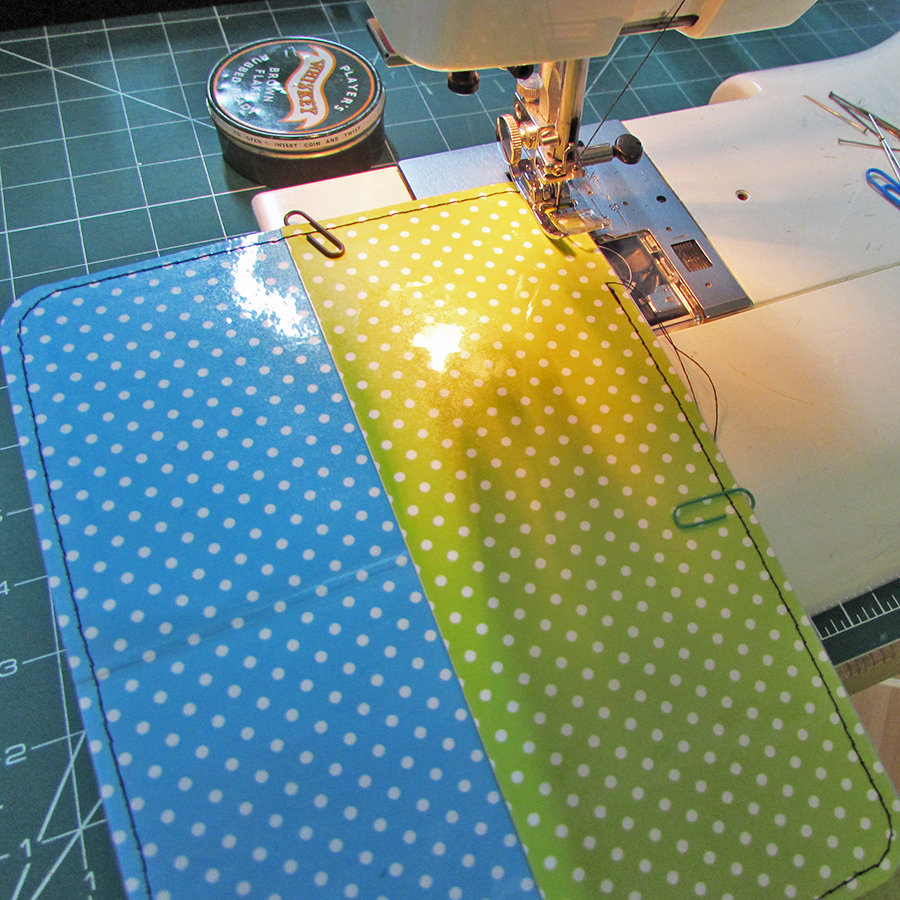 So here it is.
On the original I added a small tab with some spare green dot paper which I ended up covering too with plastic to protect it.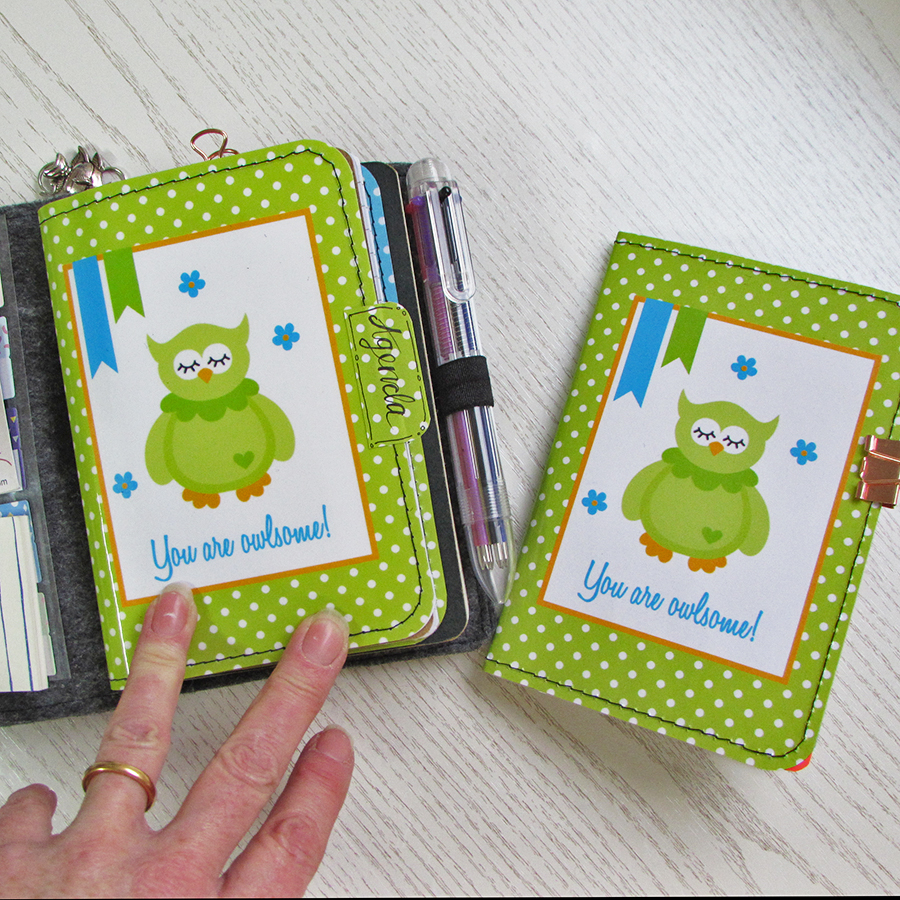 If you love my owl themed bits you can find these and goodies just like them at Paperpenandplan and if you quote JAINE10 at checkout you'll get 10% off your order.
Happy Sunday
Jaine xx