I was totally ready for February but unfortunately my computer was involved in a little accident (something heavy landed on it) and doing anything on my phone or tablet was a pain. That includes photos which when I see them now on my computer they're out of focus which is really annoying.  It's back now which is great but I'm off on a little trip to UK visiting family and friends so it's back to the tablet for a few days.
In the meantime I can show you what's been happening since I last spoke and what I've been working on.
This year I really want to create my own planner inserts by hand which means drawing and painting the monthly calendar pages in my Carpe Diem and Bullet journal. It's truly very satisfying to see a layout which I can say is totally me and not off the shelf. Of course I've still used stickers and papers as embellishments but on the whole it's all me.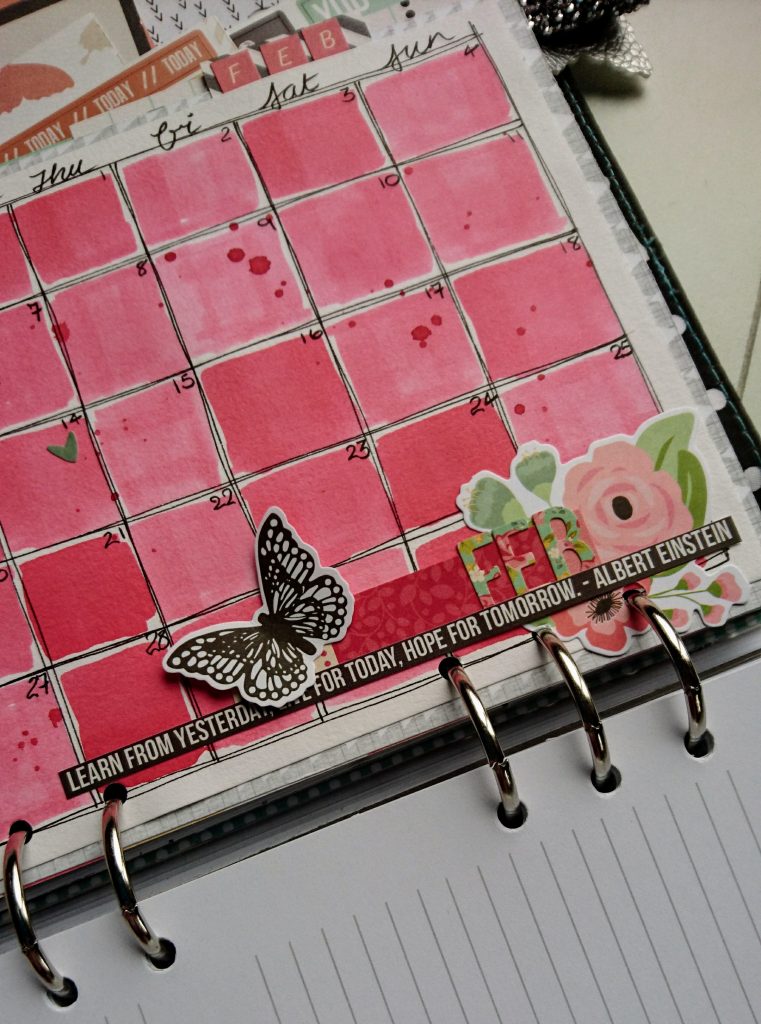 These stickers are from Paper Pen and Plan on Etsy and I just love the quote at the bottom of the page.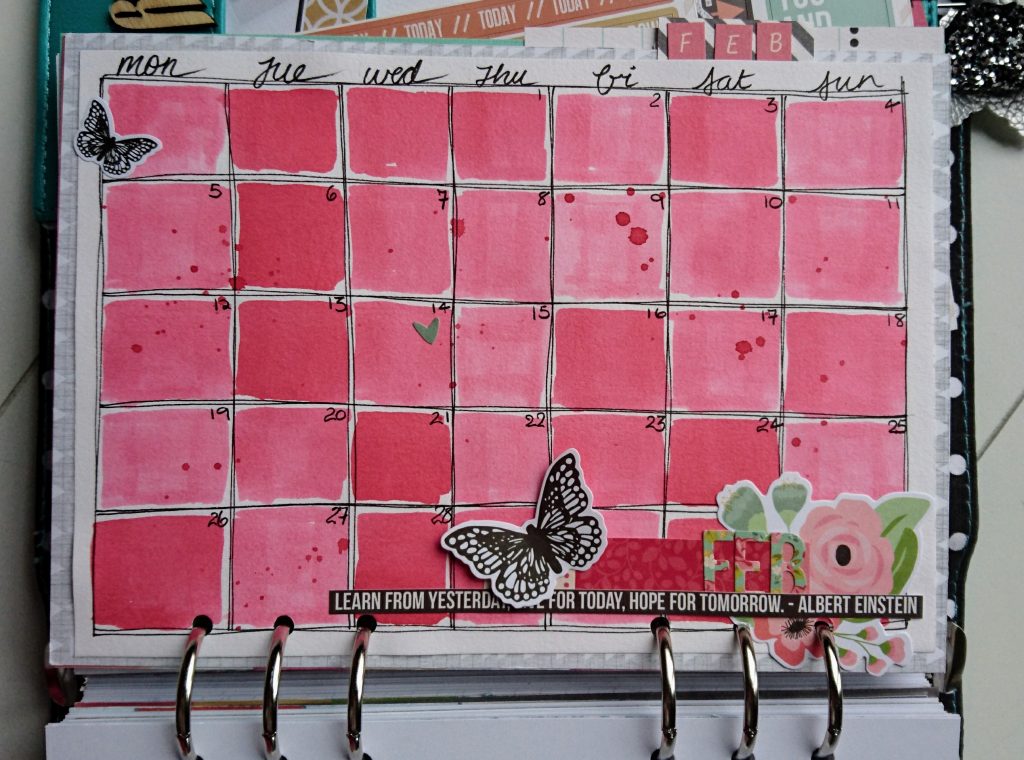 The Paper Pen and Plan group on Facebook have started a monthly sketch challenge and I've drawn up the first sketch. I created a dashboard layout also in my Carpe Diem to go with it using papers and embellishments from the February Sweet Treat box with Paper Pen and Plan.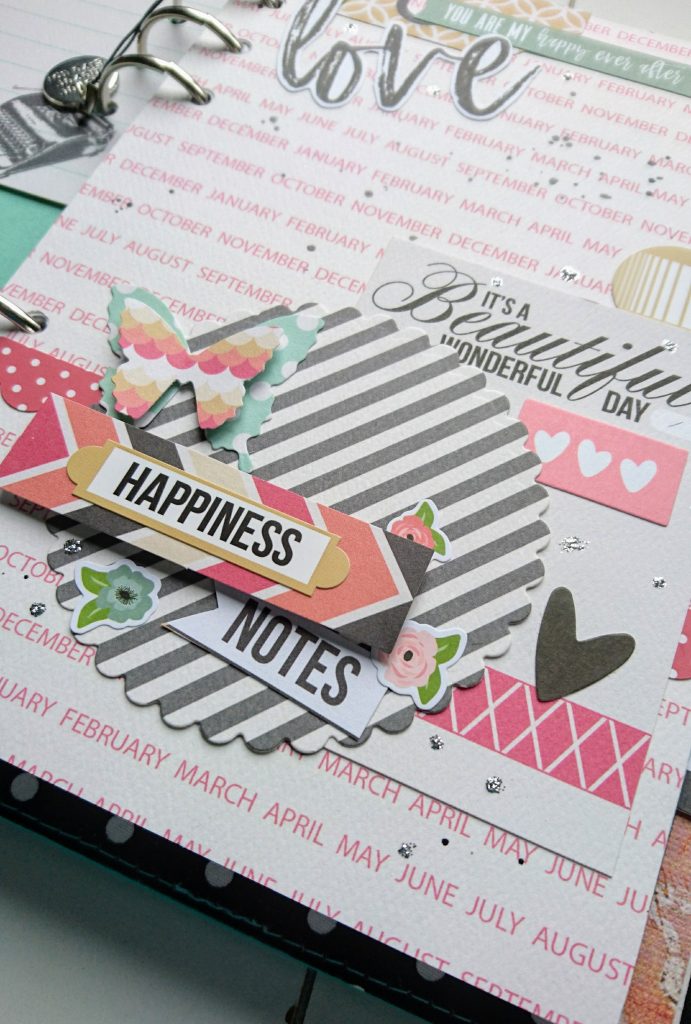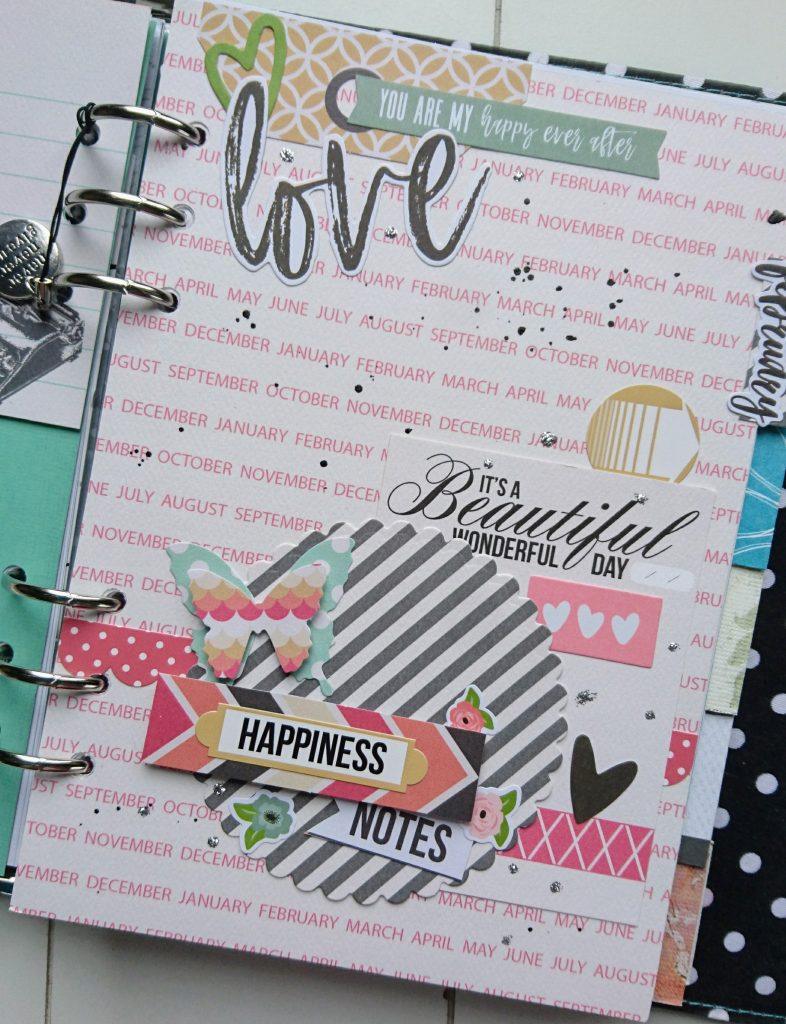 I've also started a little journal in my Travelers Notebook. The pages are very thin but with a bit of gesso on the page I can add what ever I like on top. This page uses Tattered Angels sprays from Canvas Corp like paints with some scraps of paper collaged on top.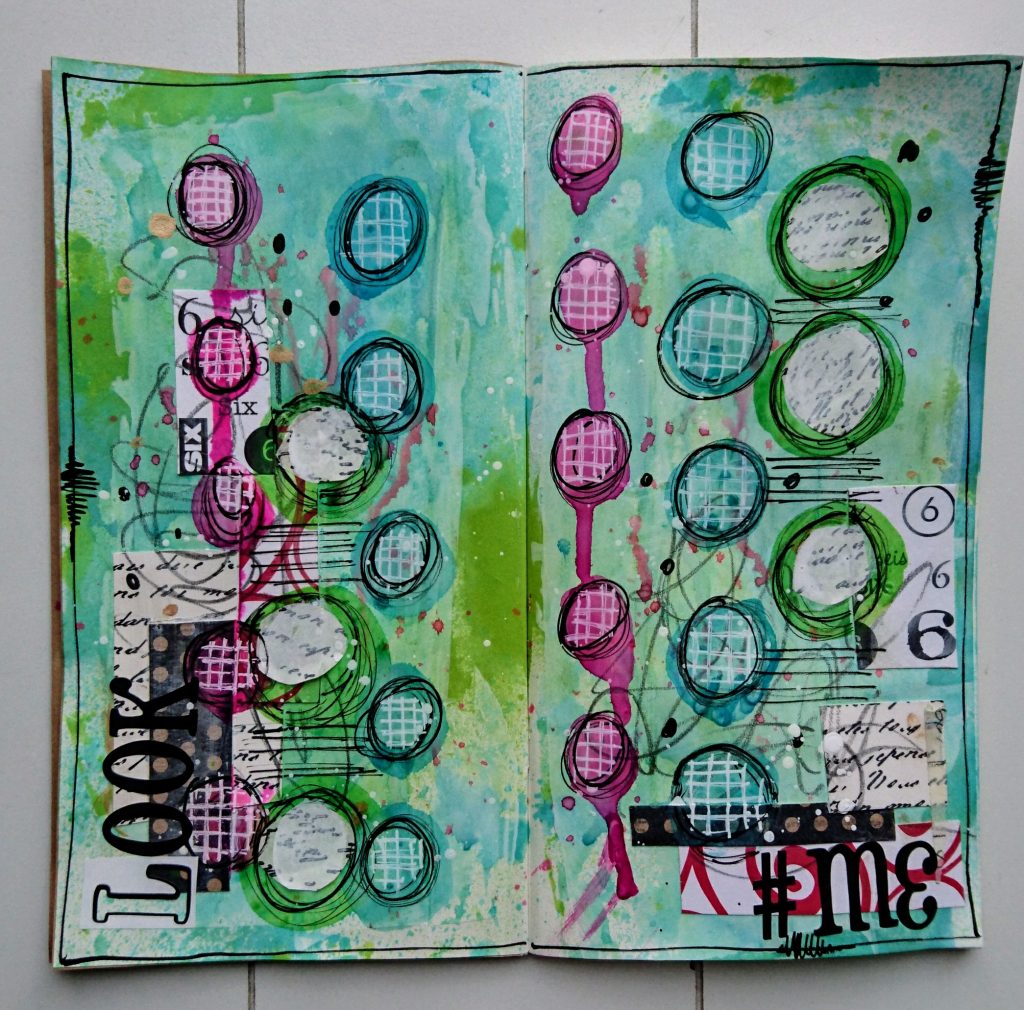 What do you do when you run out of letter stickers? Use the negatives of course.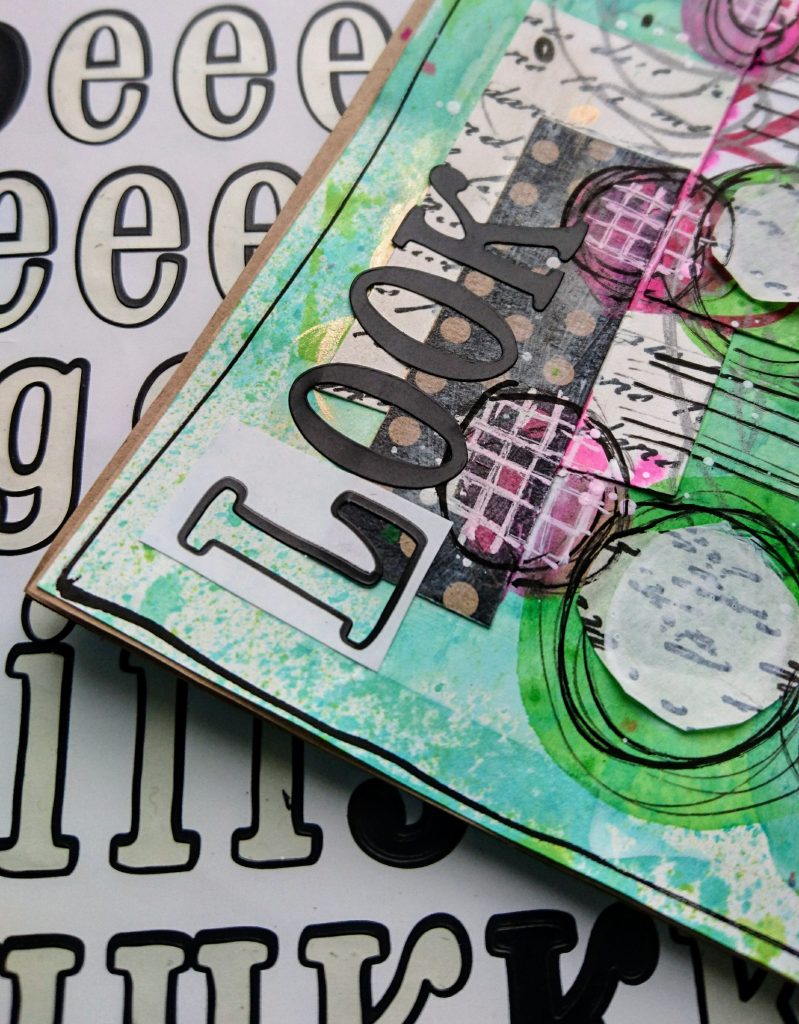 I was absolutely thrilled this month to have my stamp design on the front of the new Craft Stamper. I'm hoping to spot it in the news agents when I'm back home so I can scoff.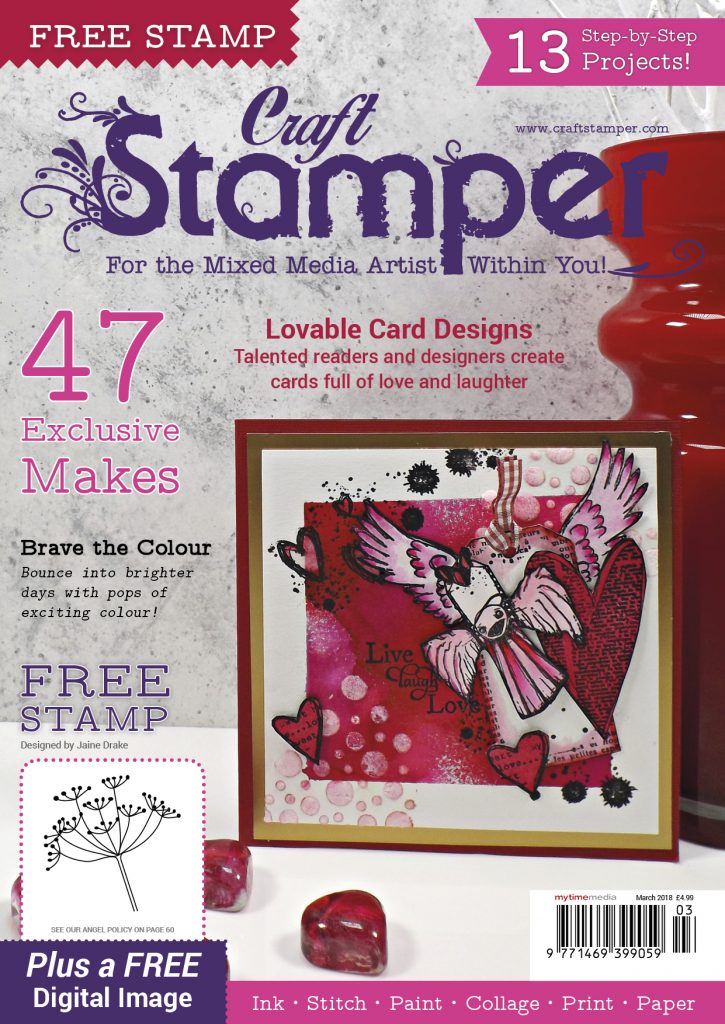 This is a little close up of the projects I made using the stamp.
Well that's all for now. Have a very good weekend and I hope the weather isn't too horrid where you are.
Jaine xx