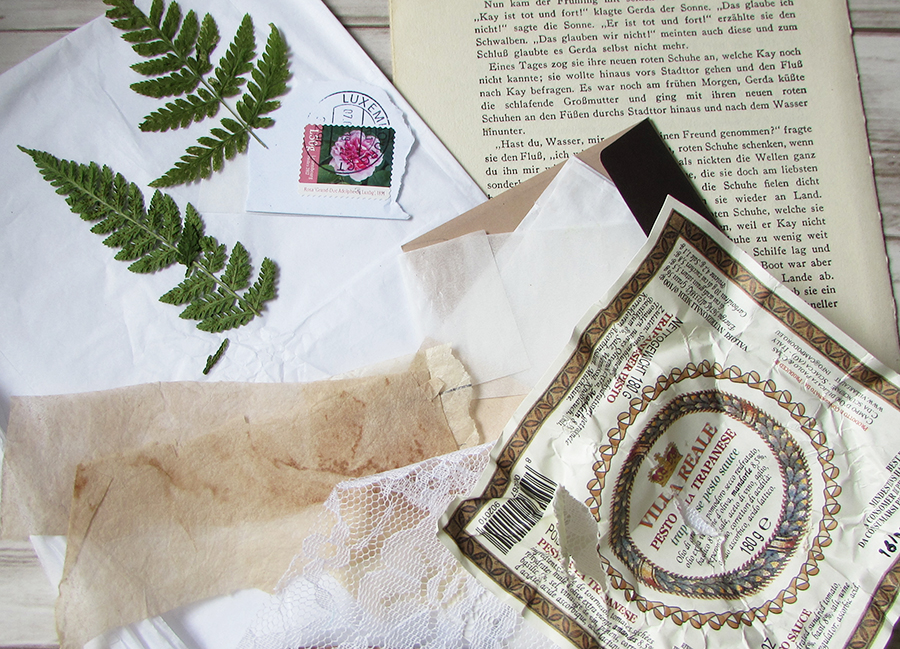 I was very fortunate to be able to give another workshop to the ladies of the Mosaik group recently, where we explored collage art using paper and fabrics. It was a requested theme so I definitely felt the pressure to deliver what they'd asked for.  The ladies embraced the theme whole heartedly and threw themselves into creating collages with found objects and pressed leaves and flowers. The results were beautiful.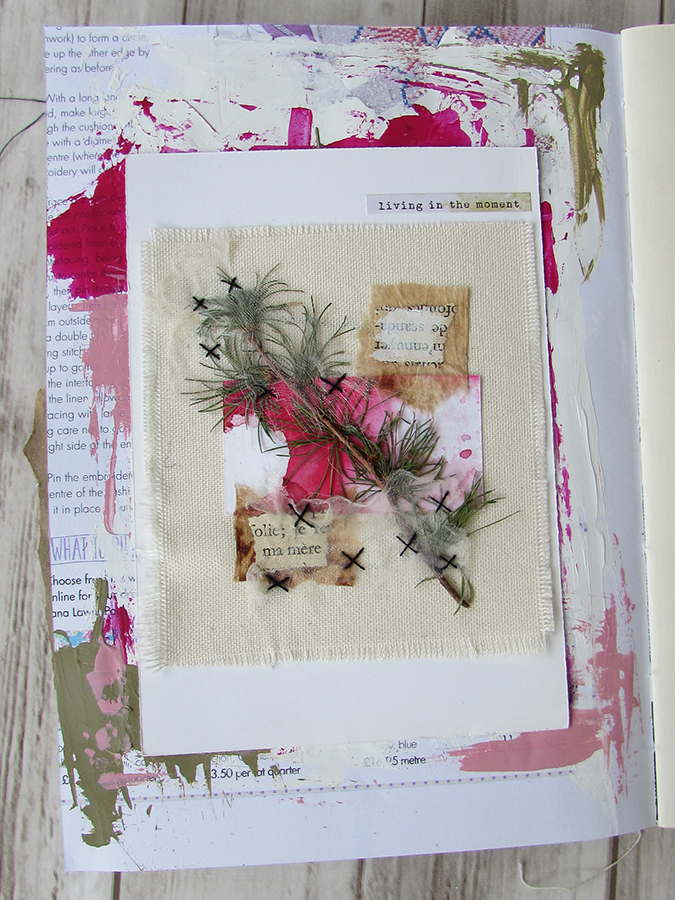 I used tea bags, book page, some paint and organza as well as a little hand sewing.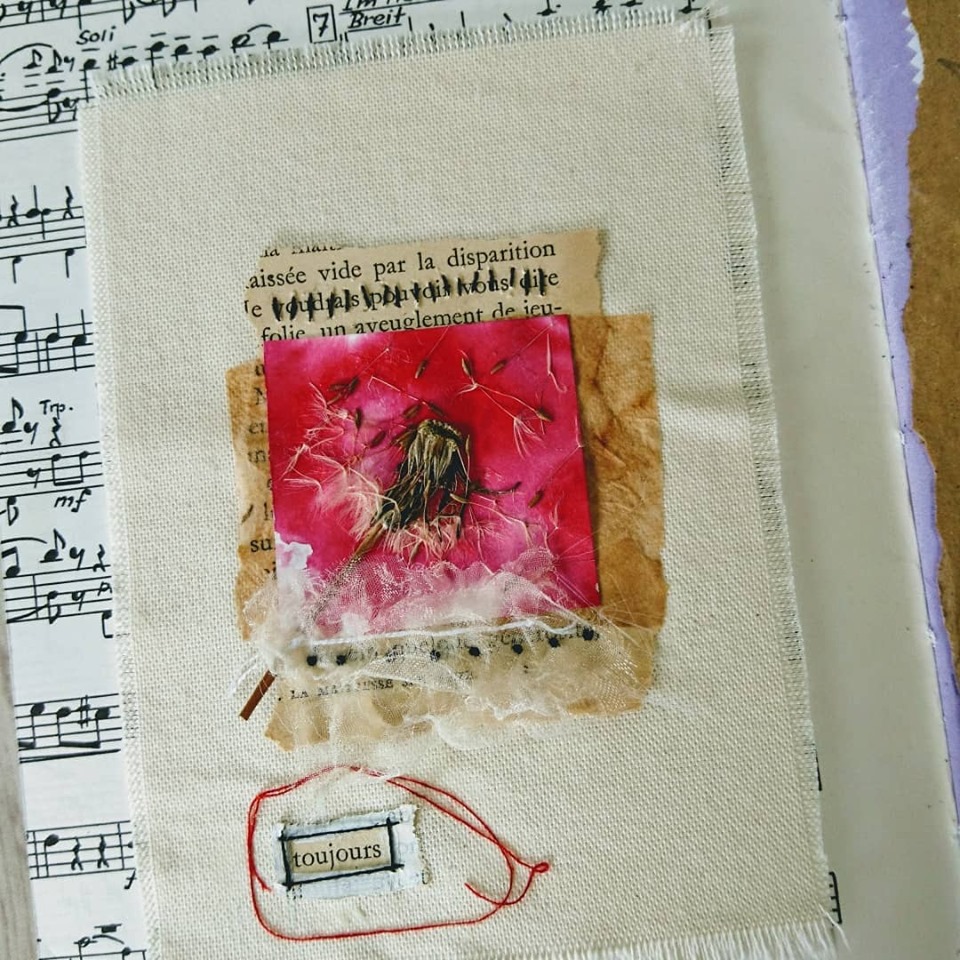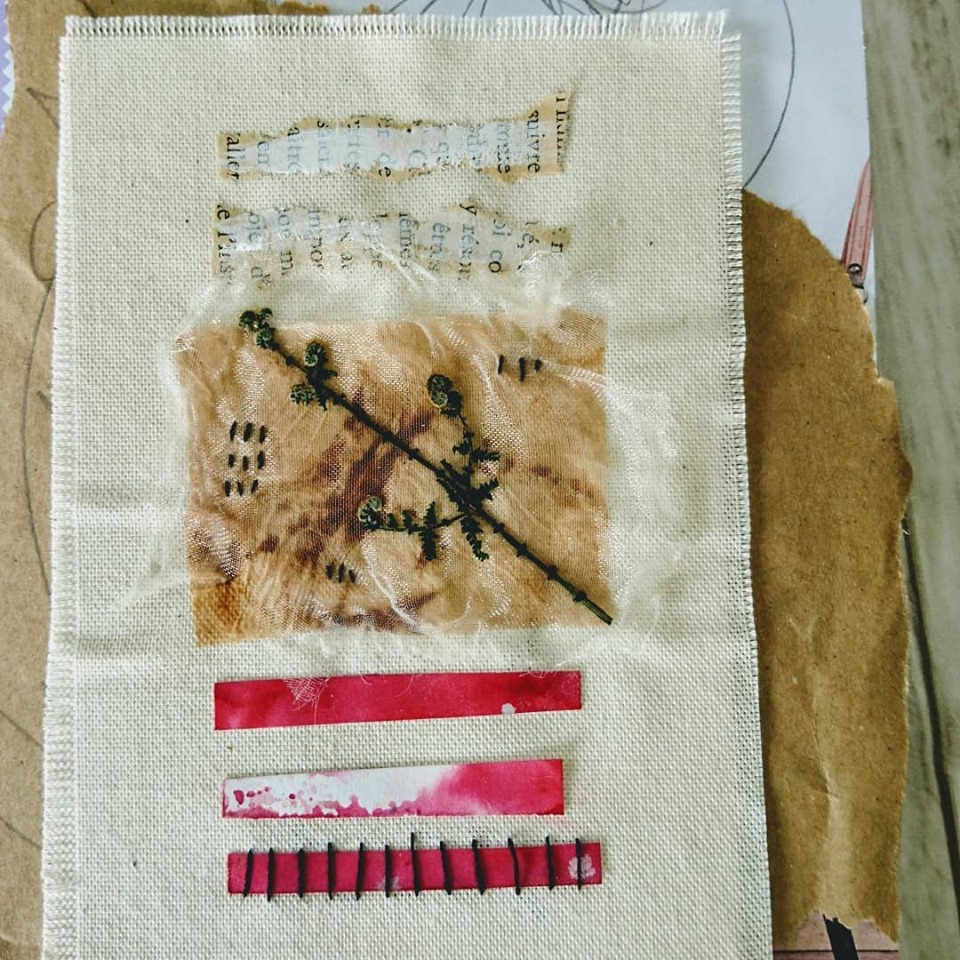 These three I added to my junk journal which I think I'll be using for collages from now on. Why not keep your own junk journal of collages or just to press flowers and leaves, it's a lovely way to treasure the memory of a favourite walk or garden plant. Dried tea bags too can be beautiful in a background, adding a little vintage feel on a page. I use the smallest bits of paper sometimes as a tiny splash of colour can really lift a collage.
I hope you have a go for yourself as it's great fun to do and so easy.
Have a good weekend
Jaine x