"Messy Fun Friday" is the phrase adopted by my good friend Clare Brown after we spent the morning creating a journal page together via What's App. We had such a good time creating together and getting messy it was almost as good as having her with me in the studio. Almost. We had such a laugh it made me think about perhaps making a video of my process in future.
For now though I'll re-wind a bit to a couple of days ago when I sketched out this page in my journal.
At this point I was just really playing with the image and not really thinking too much about the finished page.
I went over everything with my Micron pen and really defined all those sketchy lines.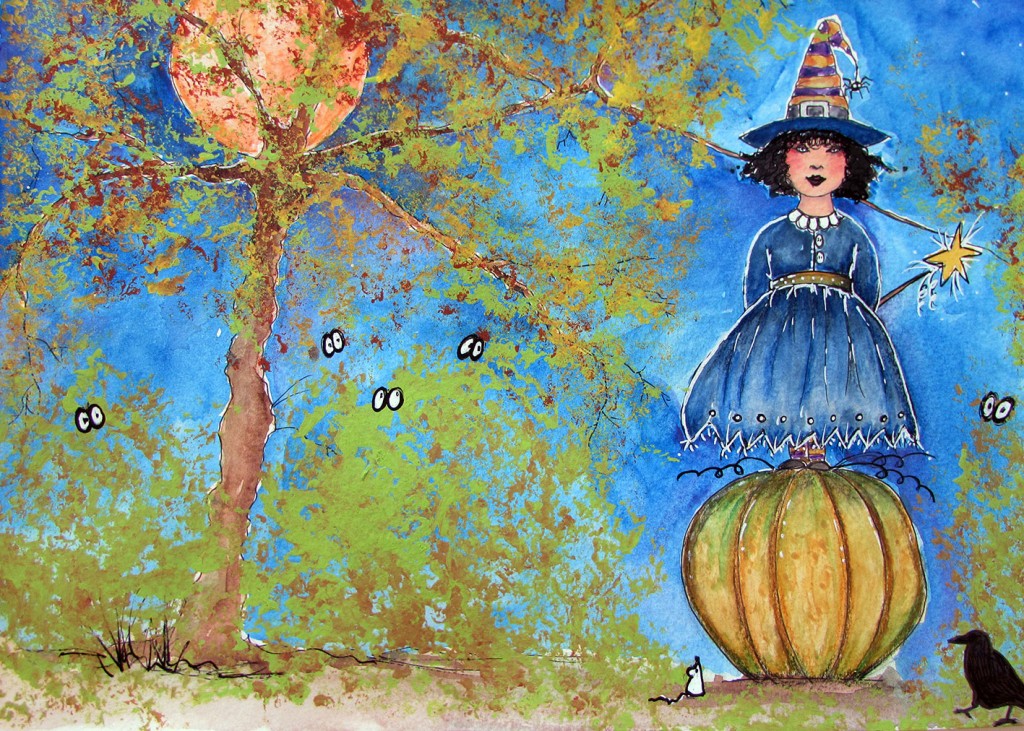 Here's how it looked after some water colour and acrylic paint. I could have stopped there but I wanted to take it further soooo……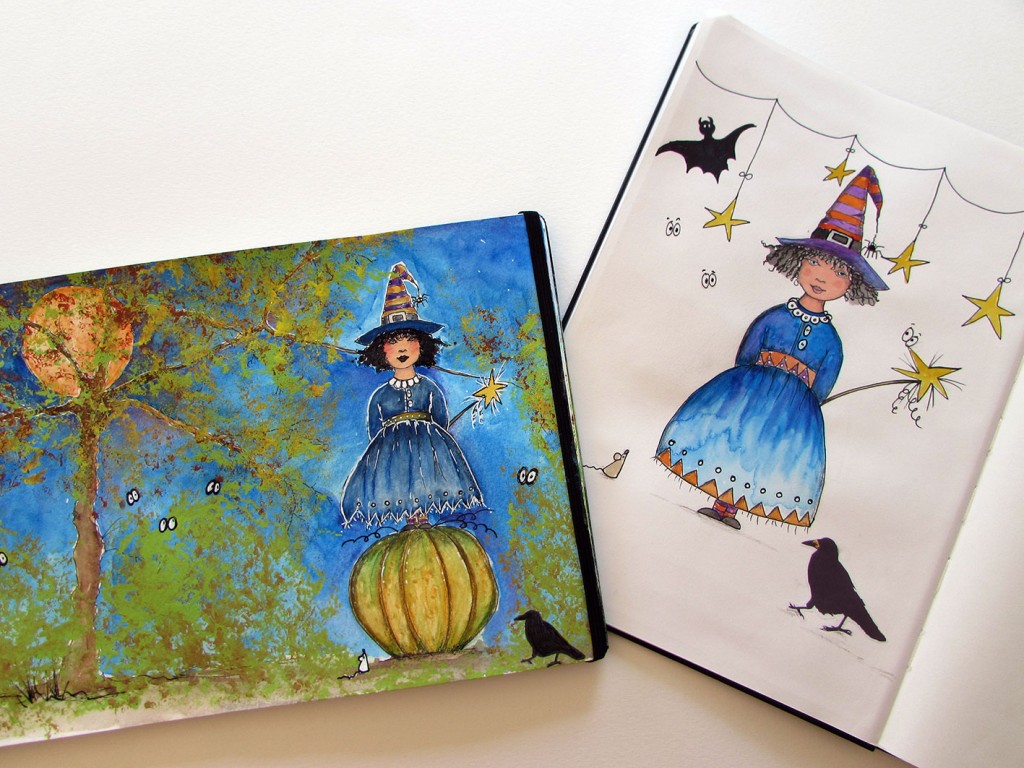 I scanned her into the computer and tidied her up a bit to print out and use again and again. Which is how we got to where we are today.
After I'd created my background with Clare I used it to glue my new image onto along with a few other bits I'd created to go with her.
I hope you liked that little peek into how my twisted mind works. Happy October and I'll be off now to clean up after this morning. Thanks Clare for a brilliant morning of fun.
Have a good weekend
Jaine x