Last week was all about getting out of a colour rut, this week has been about getting out of a media rut.
This is the first page of my new Strathmore journal and I really wanted to tone things down a bit and create something a bit simpler. A few water colours, pens and nothing else.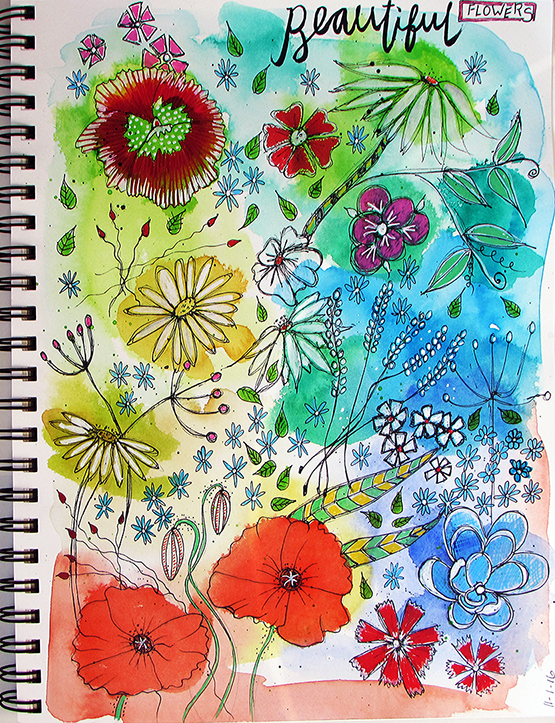 It was just doodling over water colour paint really then a bit more colour added later with Posca pens.
I can't say for sure how long this simple approach will last before I'll be itching to slap on some texture, but for now I'm happy.
Jaine x