Welcome to Messy Monday.  Messy Monday, what the heck is that?
For a while now I've been creating on a Monday and offering a few tips on background techniques and a general how-to or rather how-I go about creating pages.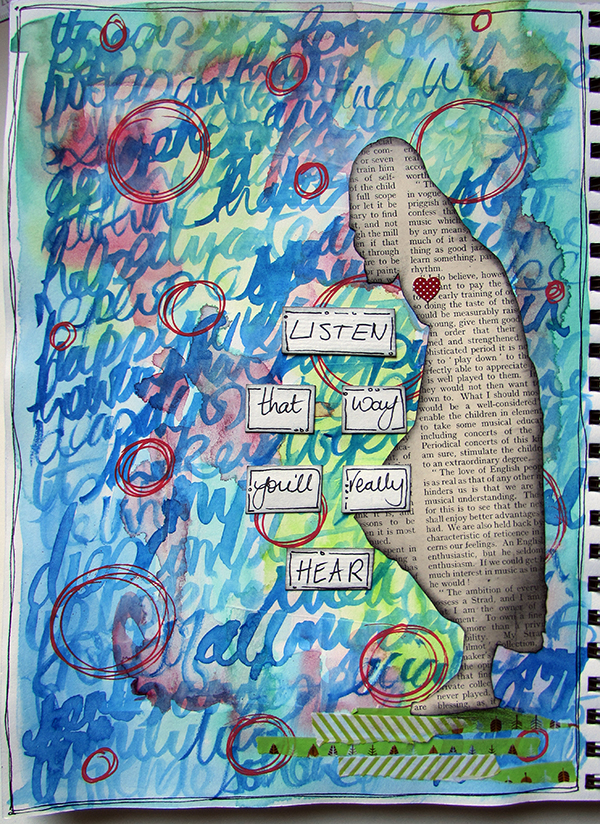 I thought it might be a fun idea to get other people involved in Messy Monday so  what I'll try to do is show a technique or a medium and hopefully do some sort of a tutorial perhaps and then throw open a challenge to go with it so you can join me.
This week I'm still working in my Strathmore journal and this time I did gesso the page a bit just to see if it would make much difference to the result. To be truthful it didn't make much difference at all except my water colours took longer to dry.
One thing which I find really difficult to look at and I know I'm not alone here, is my own handwriting. I am trying to teach myself brush script but basically I avoid using it where at all possible. So imagine a whole page of hand writing – eeeek!!  This year is all about pushing me out of my comfort zone to coin a phrase so I think this problem has to be tackled full on really.
I'm still using water colours for now so I painted the whole page first with a few colours wet on wet then took a paintbrush and just wrote across the page without taking the brush off the page (except to load with paint of course). I tried not to think too much about what I was putting down so it's a good thing you can't really read my drivel. I just filled the page with what ever was in my head.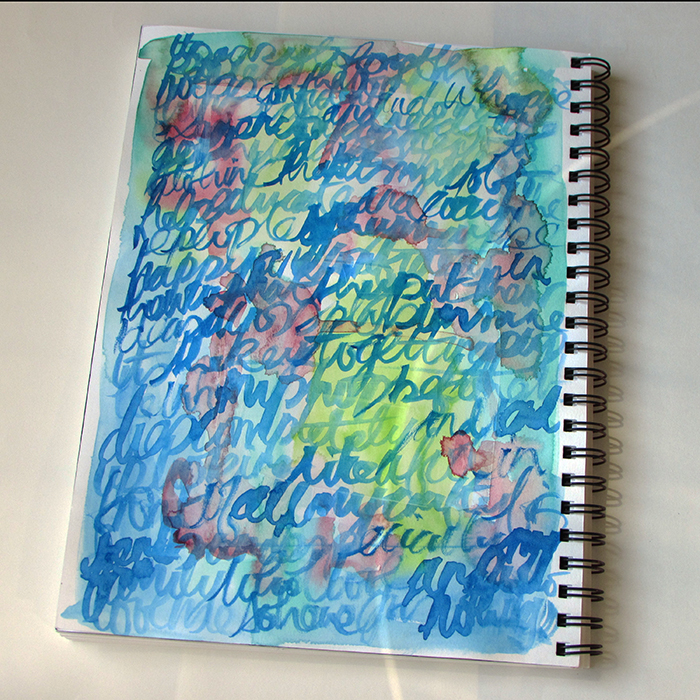 Once I'd finished and it had dried I took a bright red Posca pen and scribbled circles over the page.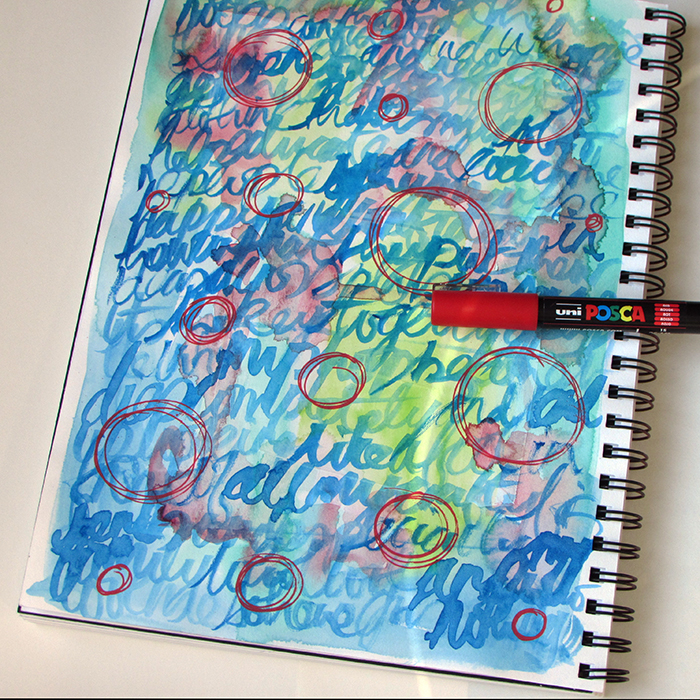 To finish off I added one of my favourite things, a silhouette and my hand writing again to make the phrase.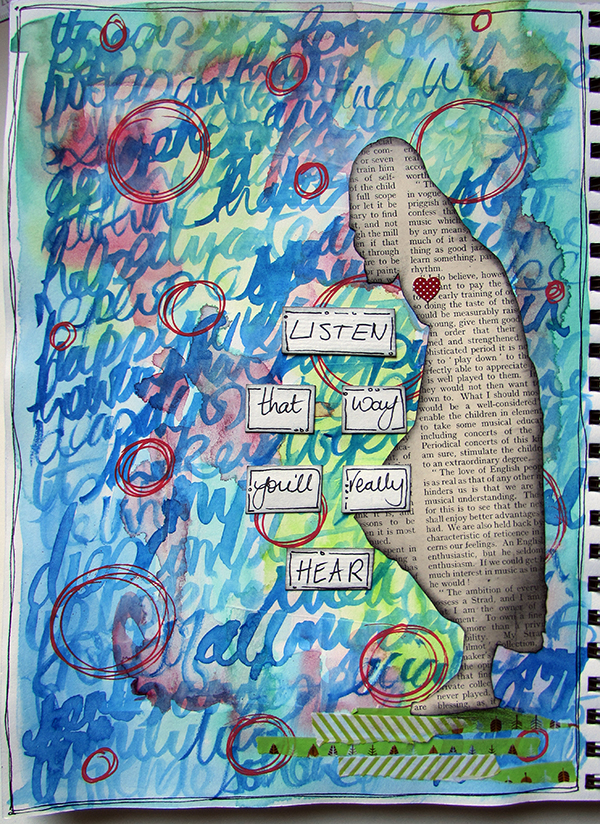 On this Messy Monday I think we should all embrace our handwriting. You might create a secret pocket and prefer to hide your journaling away in it, you might write inside a shape. Maybe you love your writing and you're really good at brush script.
What ever you do, journal, planner page, card making, let me know if you're joining me on Messy Monday by leaving me a comment here or on my facebook page – the link is at the top and I'd love to see how you get on.
Happy Monday
Jaine x