Ok so I'm not actually posting this on Friday but a day late on Saturday. I've a good reason but the day just whizzed by in a blur as I've been preparing for a Christmas workshop in a couple of weeks.
I'll be teaching the group how to use Mega flakes by Indigoblu which I love love love using plus we'll put together a few cards for Christmas. I'll also show them some techniques with Distress Inks to create a few backgrounds which I know they'll love.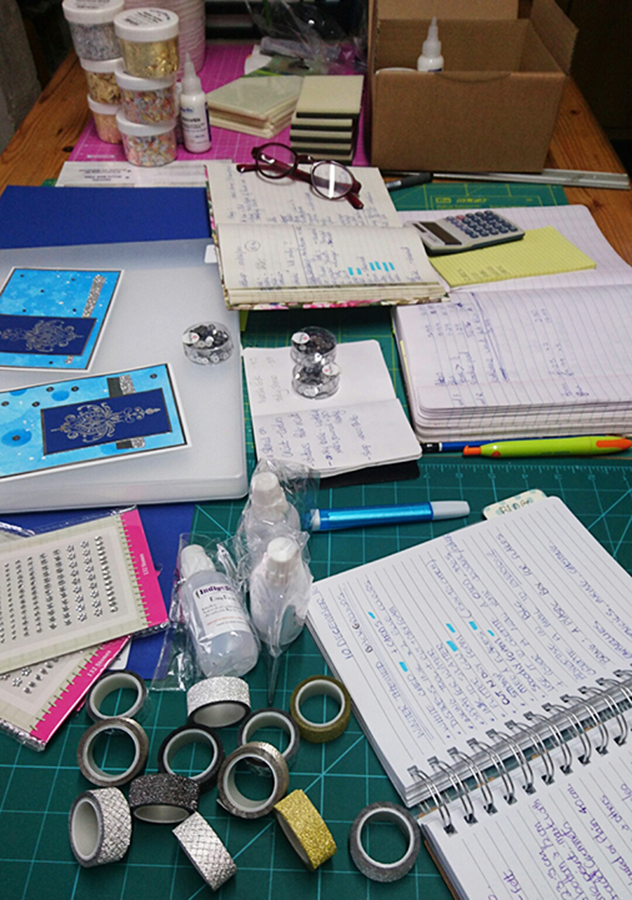 For the moment my table looks like this as I sort out the kits. There's plenty of sparkle going on here.
Hopefully I can get to update my planners this weekend too and start preparations for next year.
Happy Saturday everyone.
Jaine