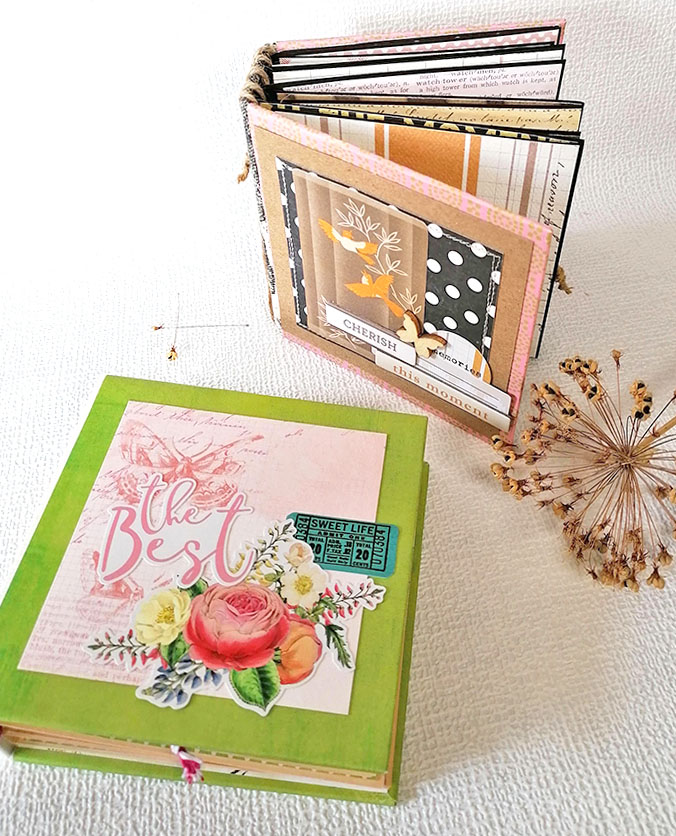 It's been a while since I last made a mini album. A tidy and organize of my basement studio revealed some pretty papers which in truth I'd been squirrelling. All crafters have those special things they want to save for a special project but then when the special project comes up it's always an opportunity to buy something brand spanking new!
With the Summer coming to an end and Autumn making itself known, I've realised I need to get a move on if I'm going to have a stock of albums ready for sale. Those 'special' papers were just what I needed to kickstart me into album production again. Coupled with some equally special papers which arrived from Paper Pen and Plan recently I think they look super cute.
Both of these albums have the same basic structure of 12x12x4cm hard covers with flaps and pages inside to lift, open or pull out creating a possibility to add an amazing 26 photos.
I love making these interactive albums and just can't decide which size is my favourite. If you'd like to buy one of these albums, any others from the shop or have something made to order you can visit my shop here just click on this link.
Have a great weekend and I'll see you here next week.
Jaine xx