Despite the on going clear out in the basement, my work table still looks like a bomb has gone off on top of it. It's littered with projects I'm working on which you'll get to see soon along with some new craft materials I found last weekend at Expo Creativ in Luxembourg, exciting stuff. I visited Lux Expo with friends taking public transport to get there for a change. Honestly, I have no idea why I don't do it more often. It's so cheap and painless and in March it'll be free too so it's a bit of a no brainer! We were pleasantly surprised to discover a few new craft stands as well as some familiar faces. We have to continue to support this local event even though it's tiny in comparison with Frankfurt or Dortmund. It's still the only event of its kind in the country. Lena keeps telling me I need to have a stand there too, maybe one day!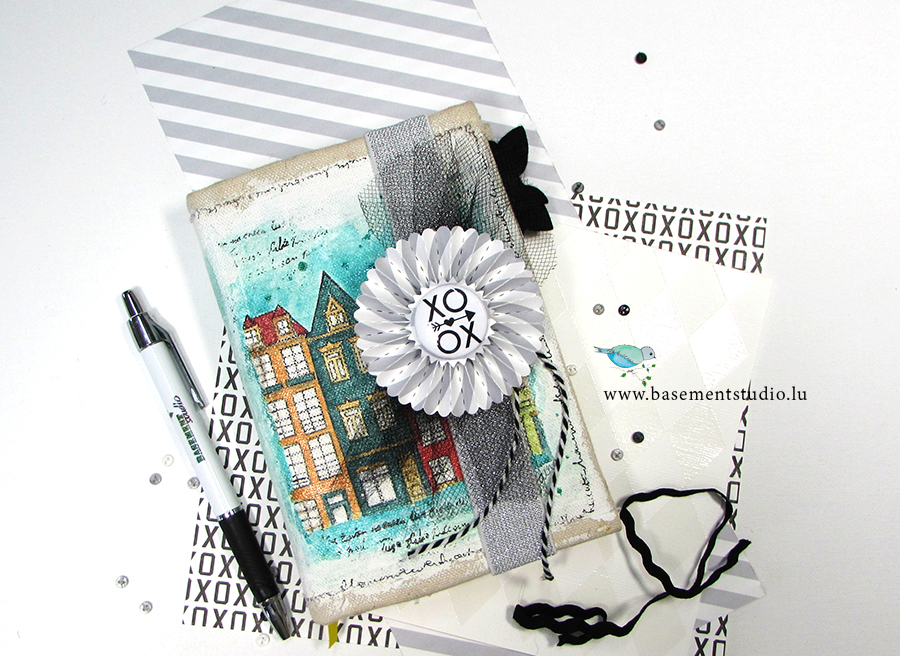 I'm continuing to use my A6 bullet journal this year, it's the only one I regularly kept up in 2019. I'm using one called Scribbles That Matter which I found on line and it's great. I don't get any bleed through with my pens and I'm mostly using a Micron pen for my doodles. This little one won't be used with watercolour paints as it's for carrying around with me and on the go planning so has to be functional and practical. It does come with a nifty pen holder but I'm reusing my hand painted cover so the holder gets lost inside, but I'm sure I can knock something up if I need it.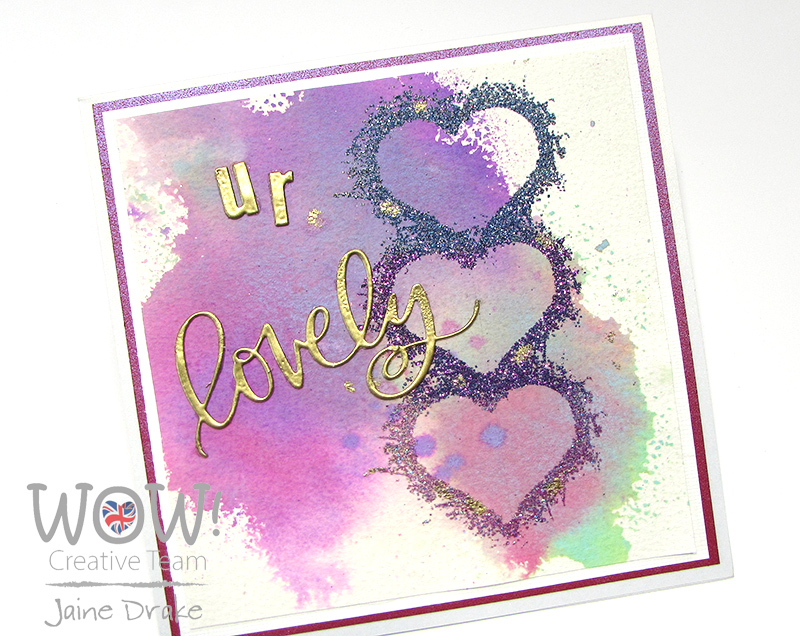 January kicked off with the first Facebook challenge of the year on the WOW! Facebook page. The new theme is Love, Valentine, Wedding etc so it was a brilliant opportunity to create some hearts. I'm not an obviously, all pink and red hearts sort of person so jumped at the chance to try out some new colour combinations coming up with these two cards. I simply can't decide which of the purple colours I like best, Royal Crush or Persian Indigo, they're equally gorgeous. Photography isn't my strong point and I really wish you could see how wonderful they are. I love that little splash of colour on the top one created by simply dipping a piece of watercolour paper into Distress Oxide inks on my craft mat. It's a technique I love.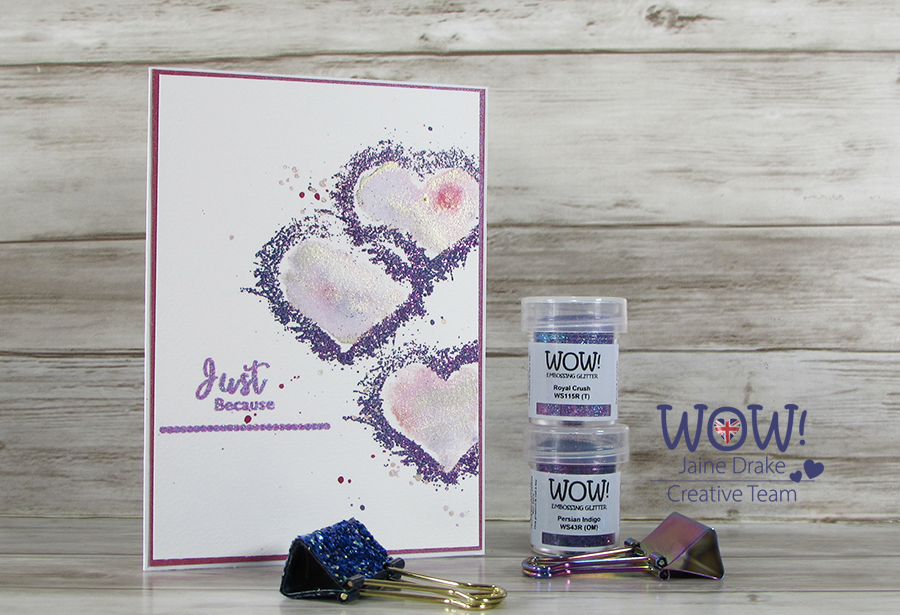 Have a great weekend I hope it's a crafty one and I'll speak soon.
Jaine xx