Last week was a particularly draining week emotionally but this week I'm ready to pick myself up, leave that behind and move on. Signs of Spring are all around now and the weather too is giving us some really lovely days to get out and tidy the garden. It's nice to see the covers come off the furniture at last and we've even cranked up the bbq.
It was so nice to open my journal again this week after what has been a long few weeks. I didn't realize how much I'd missed it until I started laying down some papers and glue.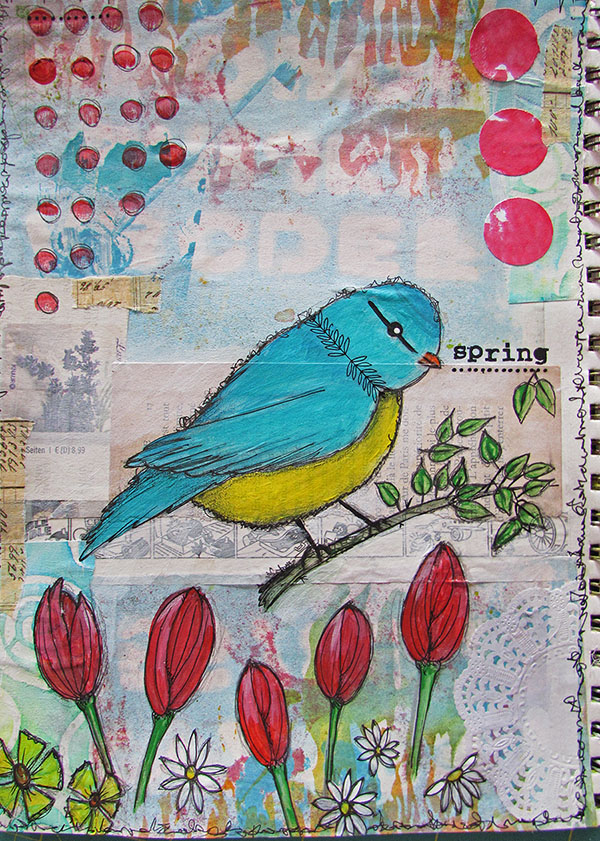 Many of the collaged papers are from my mop-up sheets left over from paint and ink projects. They made an instant background for my birdie drawing of course inspired by what's on the other side of my window.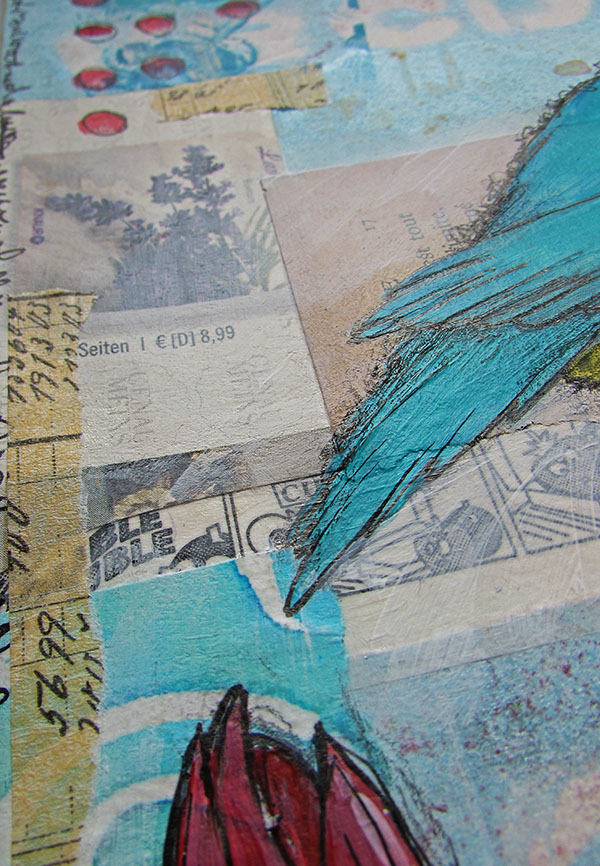 I used Tattered Angels High Impact paints from Canvas Corp to paint in my bird and add colour to the flowers and leaves. The colours are so vibrant, I love these paints.
Onwards and upwards as they say.
Jaine x