We spent this weekend in the garden weeding, digging and getting rid of cubic metres of moss from everywhere. It was truly exhausting, but I'm satisfied we did a brilliant job and it'll surely pay off when the summer comes.
It's lovely too to be able to draw inspiration (literally) from the garden and for my Messy Monday journal entry this week I did just that. I went out and took a few pics of the Spring flowers, then sketched one or two in my sketch book. My favourite was the pot of primroses which I thought I'd transfer to my journal.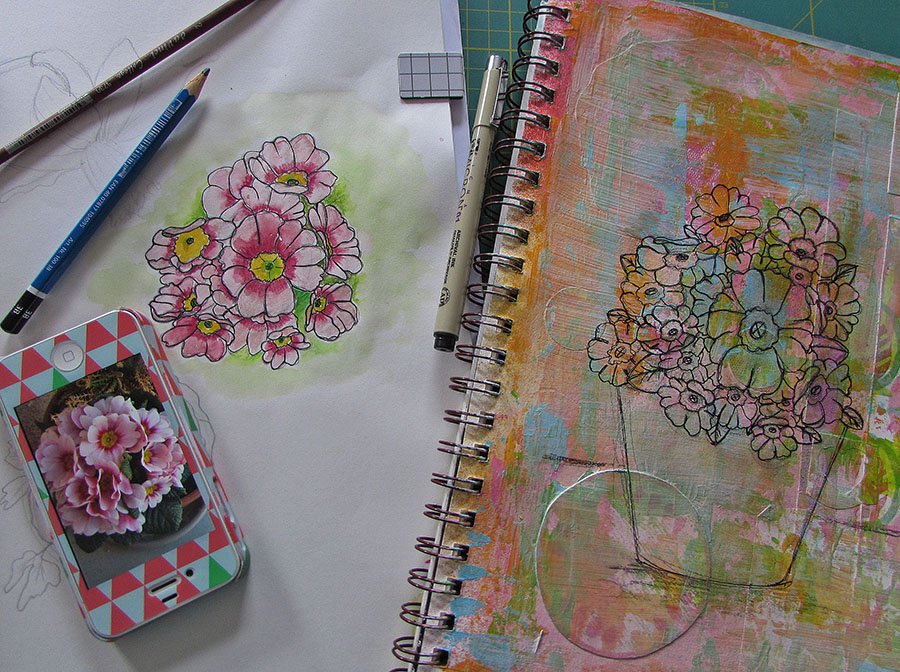 I started with a messy background with some collage and acrylic paint, knocking it back a bit with gesso. Once I'd drawn and painted in my flowers, I brought the colour back again.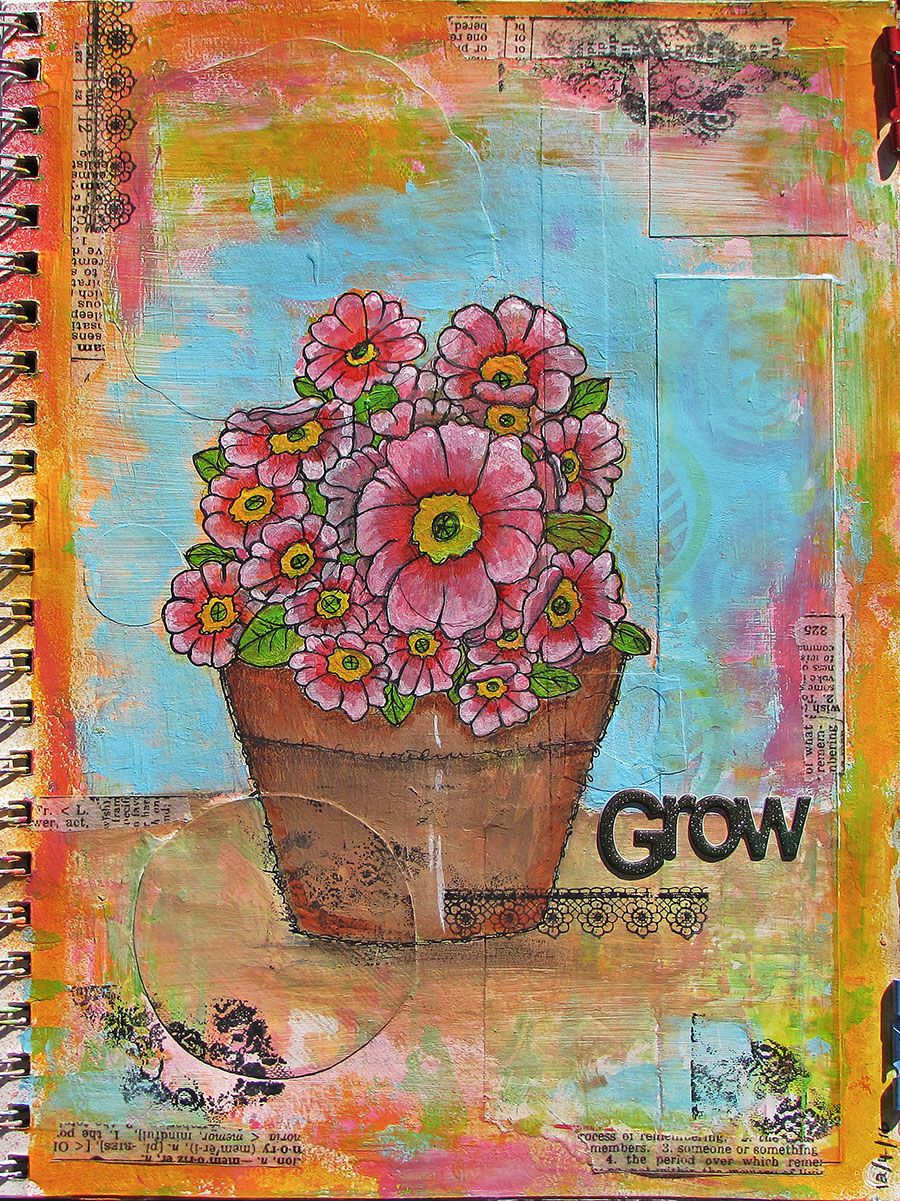 Have a good week folks.
Jaine x