July is here and the weather is just glorious for the moment. I'm working outside as much as possible on our little shady terrace which has a wonderful view of the garden and endless inspiration for sketching, painting and planning.
I must have had a summer vibe going on when I made up this mini album. I'll be taking part in a small hand craft market coming up in September so I need to build up some stock for my table. I'll be selling photo albums and felt creations for starters. I've lots of other ideas in my head but it remains to be seen if I actually get around to making them a reality.
It's also my piece for the WOW Facebook Challenge this month where the new theme is Embossing Glitter.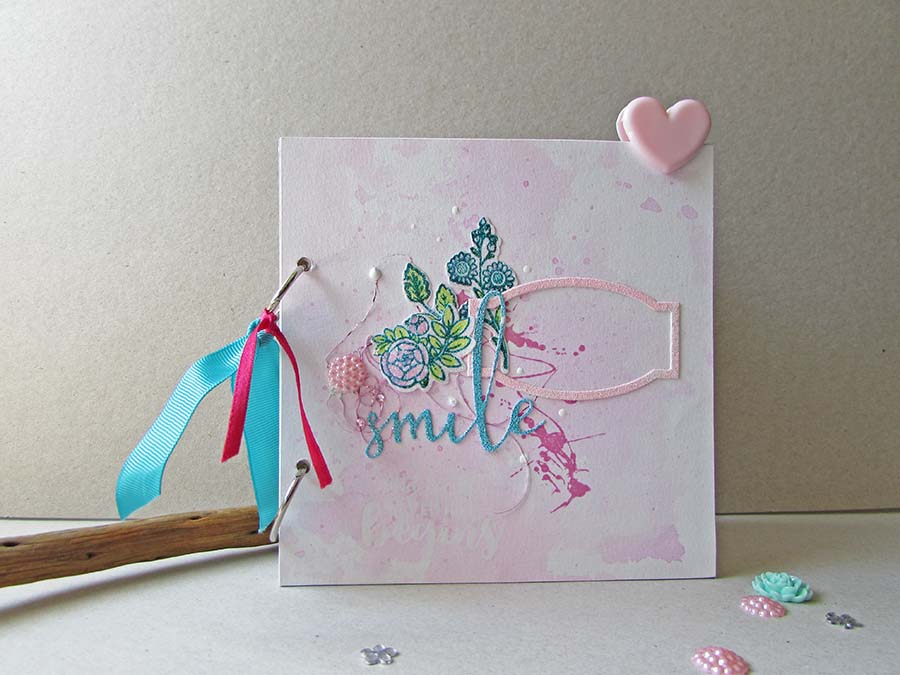 I used some Catherine Pooler ink to colour wash my background and the same ink to stamp the splatters with.  The gorgeous flowers are from the same Honey Bee stamp set, Zen Floral which I used a couple of weeks ago and  after colouring them with more Catherine Pooler ink I used Clear Embossing Glitter to add the sparkle. I think the blue is a good balance to the pink stopping it from becoming too sickly sweet if you know what I mean. I'm thinking it would look so cute personalized with a name on the front. I'll have to make one up to see how it looks.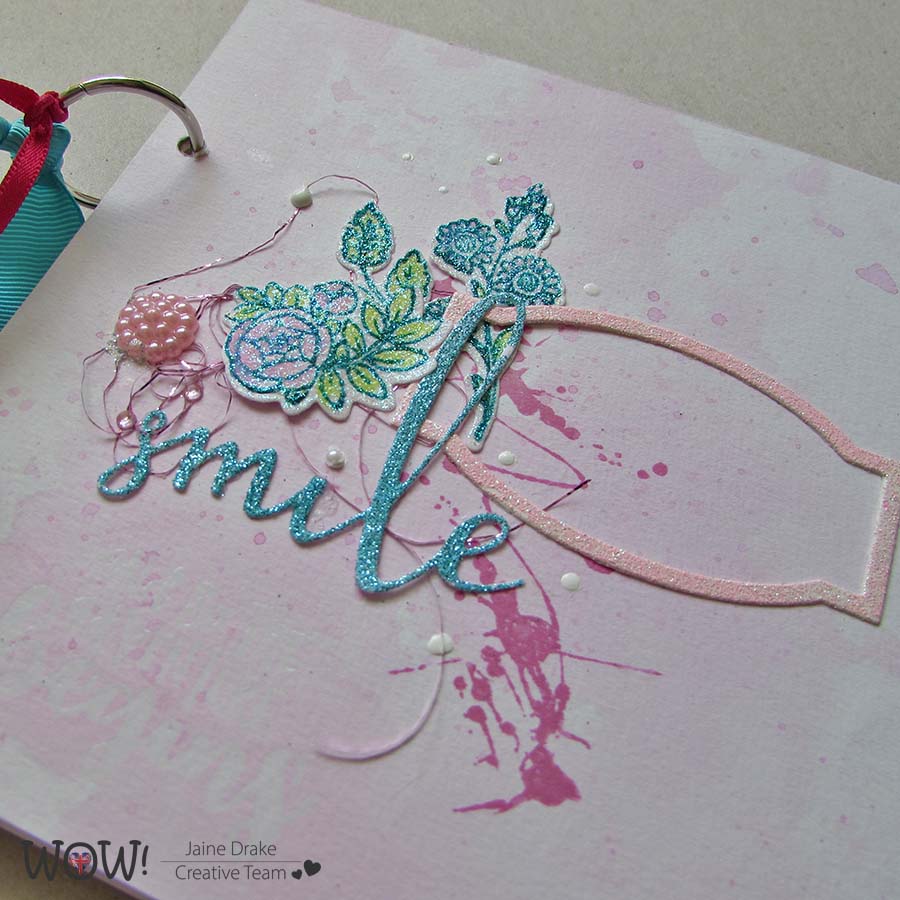 I did stamp a resist at the bottom which is very difficult to capture with the camera as it's very subtle and just gives the background something a little bit extra special.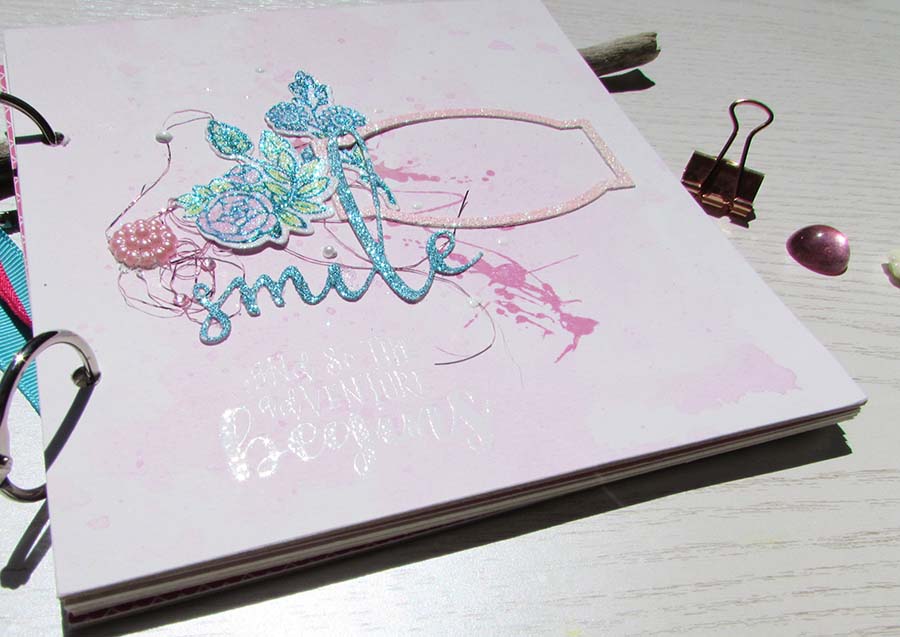 You can join the WOW facebook challenge yourself in the WOW Embossing Powder Fans page or simply hang out there and take a look at the inspiring art work there.
Have a good week, It's a busy one here for me and I hope I'll be able to spend a large part of it outside again.
Lots of love
Jaine xx