Even though I really didn't want to let my Summer journal go I know it's time and I have to be realistic and welcome the season in.
Decorating my Autumn planner was just the start I was looking for to get me in the mood.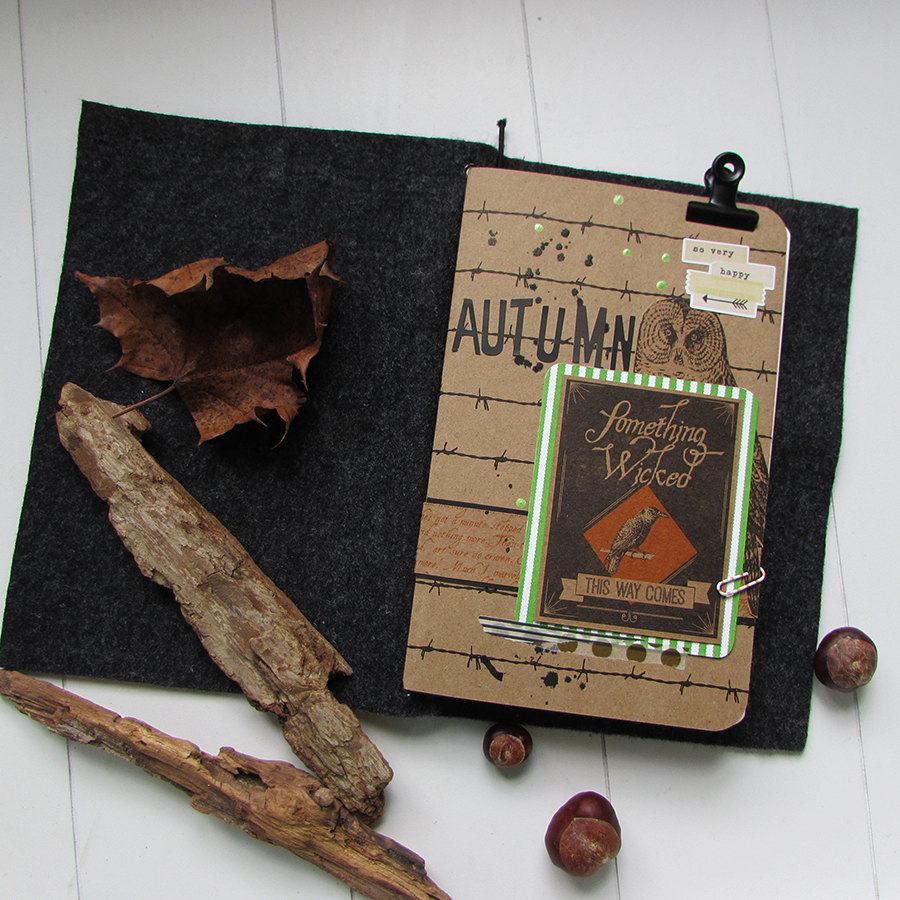 My Autumn planner cover is a piece of grey felt which gives me an instant warm and cozy feel. The journal inside is a simple Moleskine but covered with perfect Canvas Corp papers  
I love the Kraft and black and I think the pop of green just lifts it slightly. A few stickers, some washi tape and a splattering of ink finish it off and I'm ready to go.
Next time I'll show you inside my Summer travel journal.
Jaine x