I'm so late in posting this but seriously there aren't enough days in the week at the moment. It's been a couple of weeks now since I got back from Stitches trade show in the UK. It was an absolutely amazing time because this year I actually had my very own little part of the NEC which was all mine. It was all thanks to CHA UK who for the very first time opened up their stand to include us designer members and give us a place to showcase our work to the world.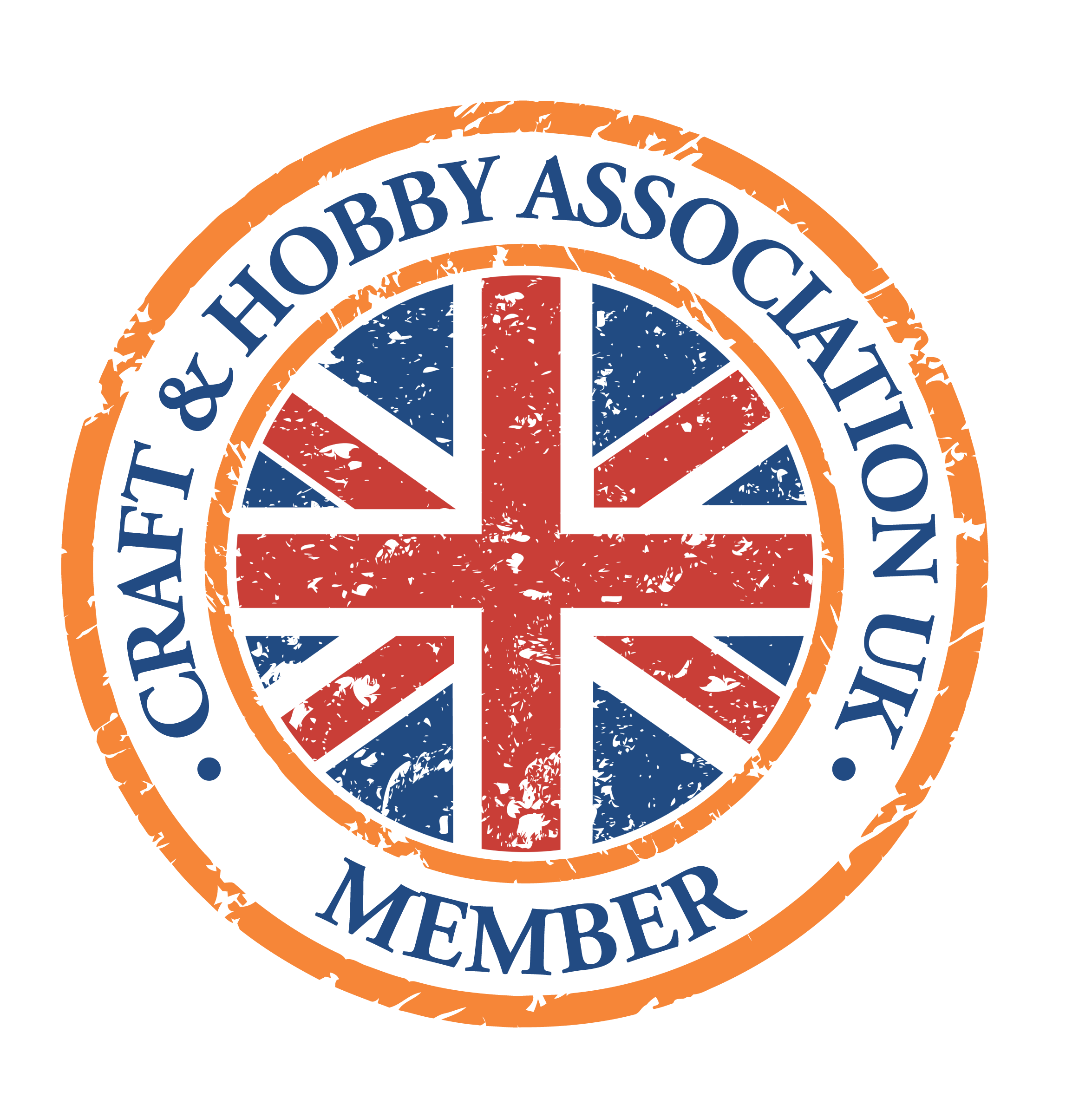 This was my little ole stand.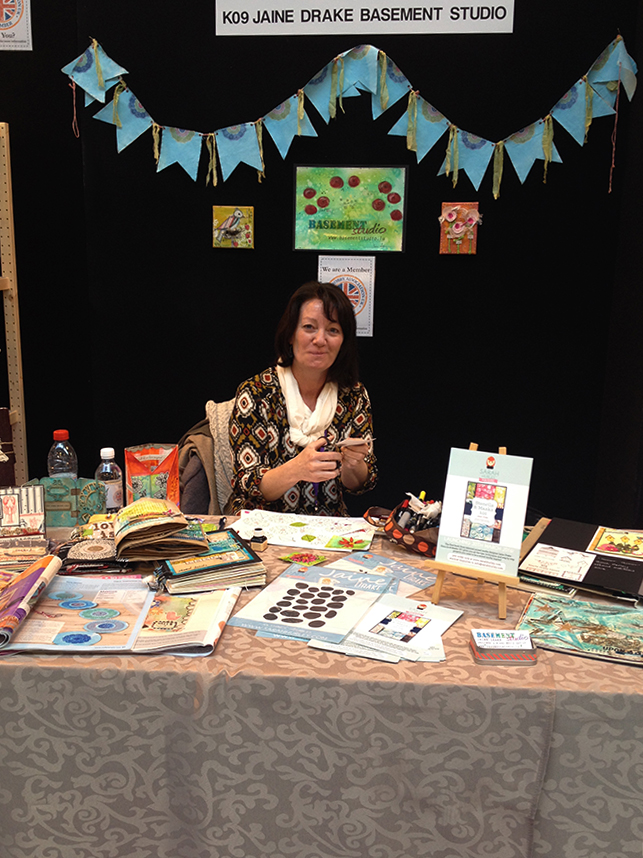 I had a spot in the window at the entrance where I decided to show my new releases.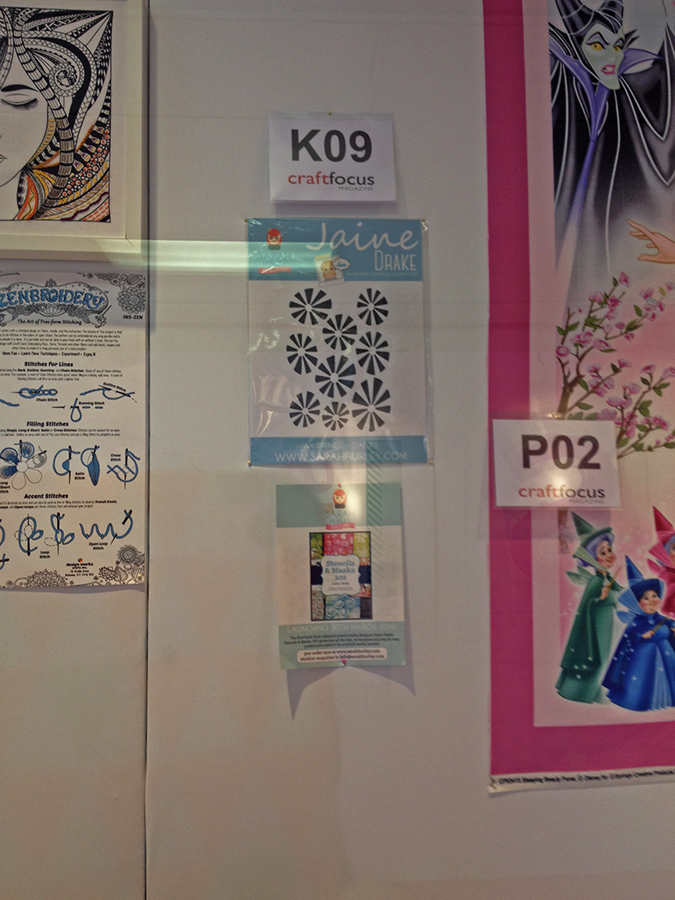 This is what it's all about…….. More about that later 🙂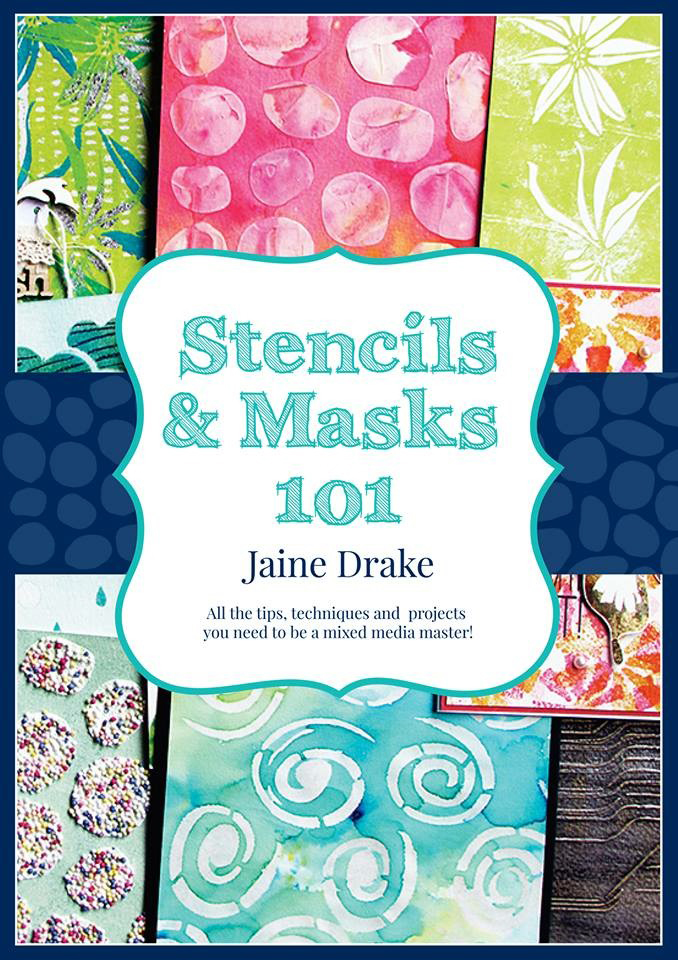 Here's Clare's table.
Me and Trish Latimer on the Traplet stand trying to look serious and failing! I spent a bit of time demonstrating there which turned out to be great fun.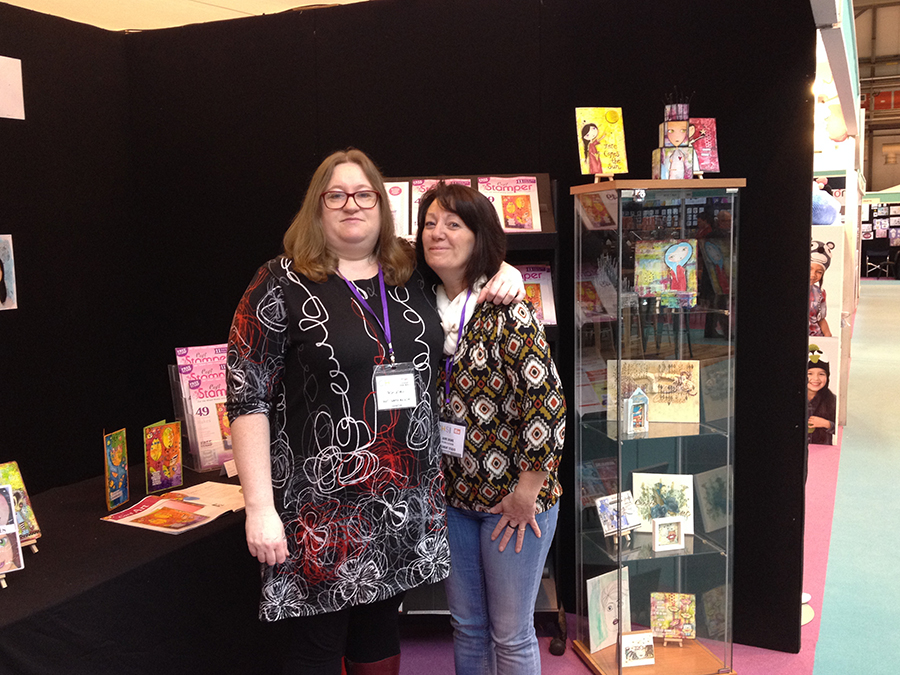 I was so pleased to see this crazy friend, Anita who I hadn't seen in…oo…20 years!! I met up with so many lovely lovely people I'm just sorry I didn't whip my phone out and take selfies with them all – I'm really shy like that.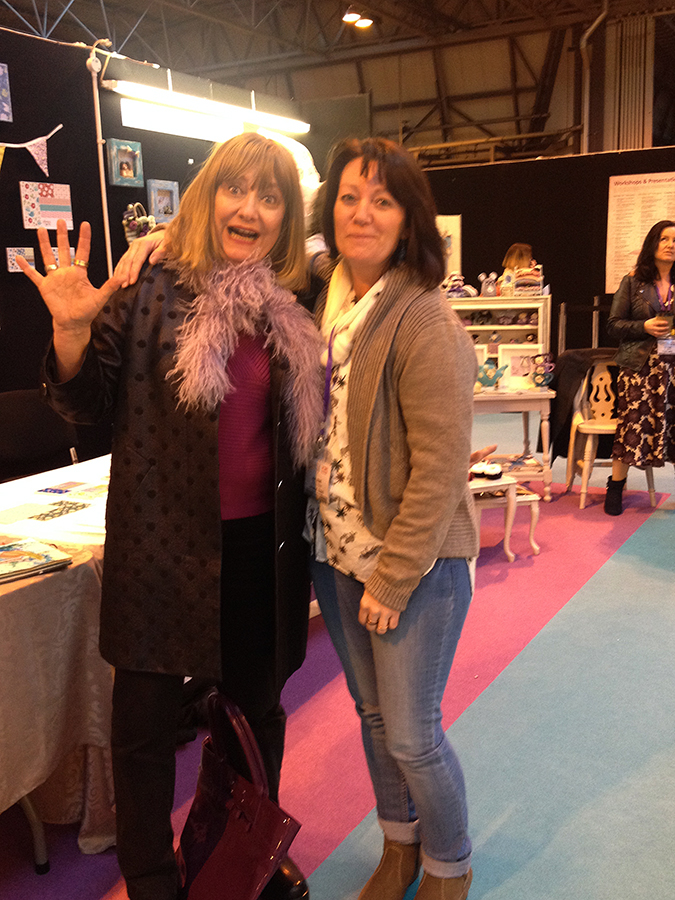 Here I am with the man himself, Mr Tim Holtz trying not to look all fangirly and silly.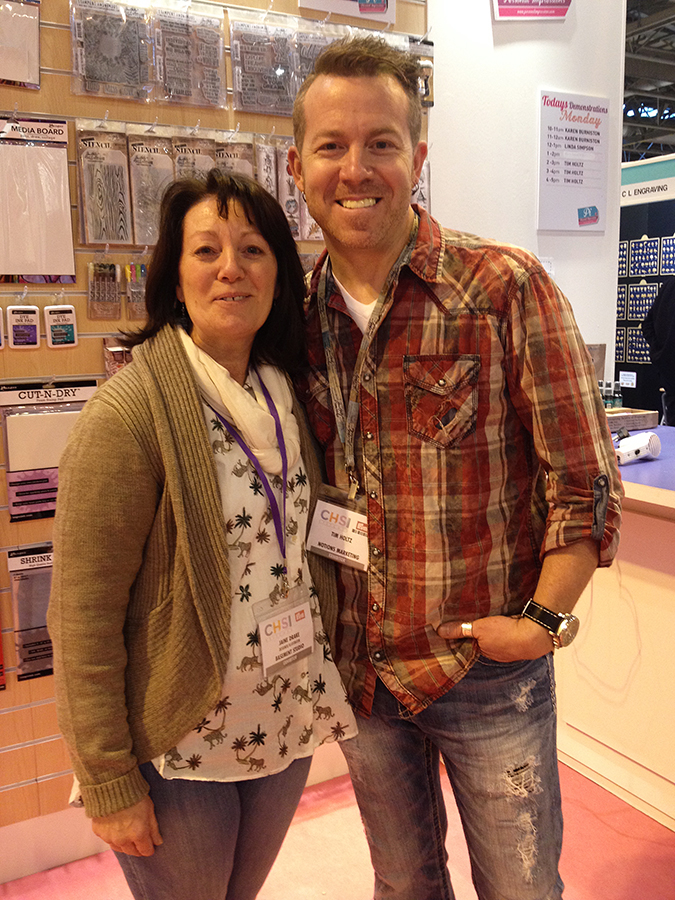 Clare and I had a masterclass with Ken Oliver. What a lovely man. I love the new Colorburst colours.
Dawn Bibby of the Craft Channel came to our corner for a chat.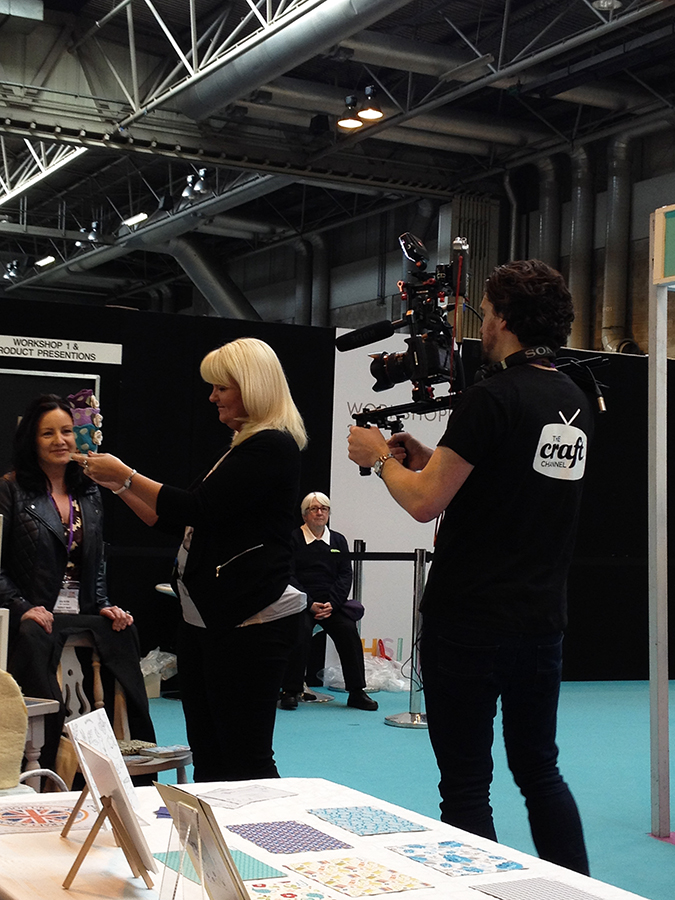 A debriefing with Craig after the show.
A massive thanks goes to CHA UK for organizing it and to all of the other designers who took part.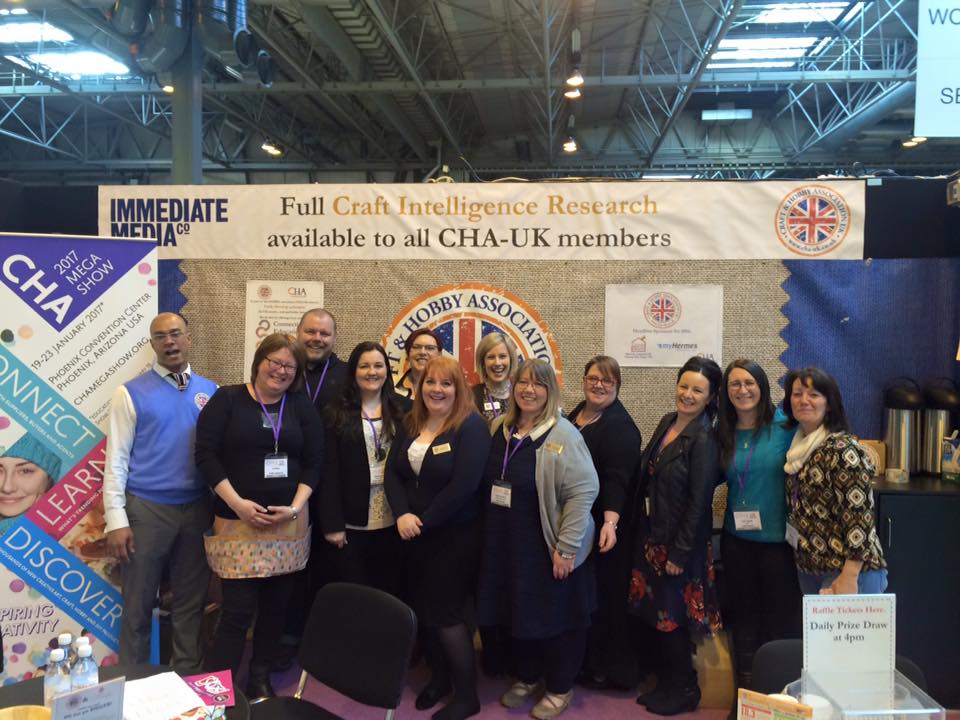 I look forward to next year.
Jaine x