Happy Friday and hello spring? The end of February was glorious where we are, warm, sunny and dry. I think we got a little carried away with ourselves and started to imagine outdoor activities and ice-cream! I know, I'm guilty of pushing the woolly pullies to the back of the wardrobe.
However, March came in and whoops!! Stormy, wet and cold weather was back. My wardrobe is a mess, as the woollies have been dragged over the spring garments and scarves pulled out from under thin tops. Ah well, it was a bit bonkers to be honest not to mention worrying.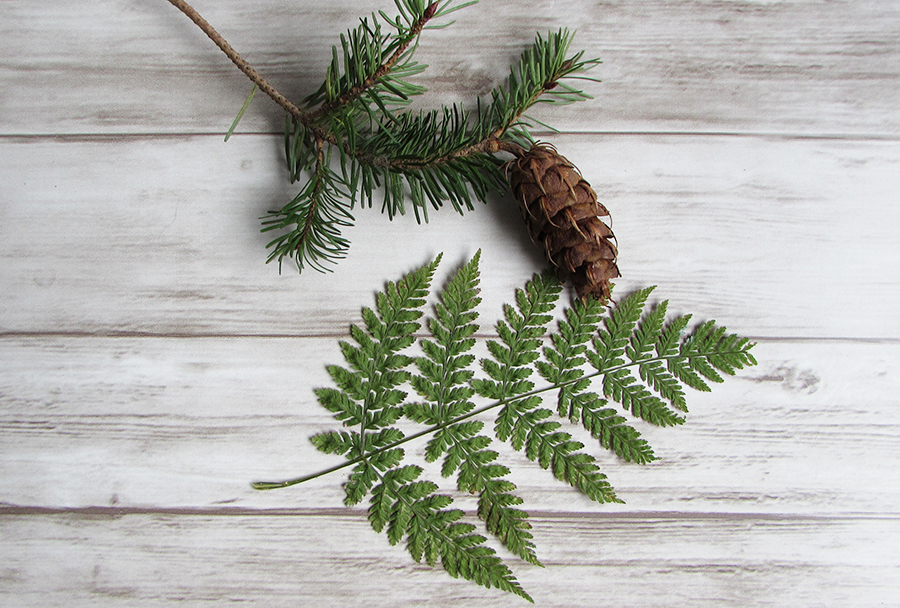 My morning walks with Cooper are a good opportunity to watch the season change however and gather some inspiration along the way.  The pine branch above will find its way into my sketch book and may even be used next Christmas.  The fern will be used in a print I think and already I've added a small piece in my Simple Stories planner layout. I touched it with a brayer and a little white ink to tone it down and help it blend into the page better.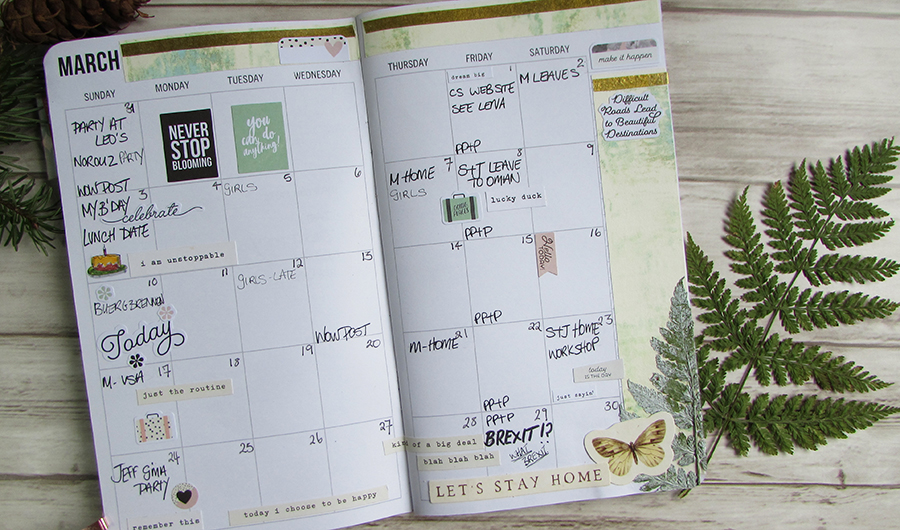 It fitted perfectly with my spring like theme for March and the Simple Stories Spring Farmhouse collection ephemera from Paper Pen and Plan.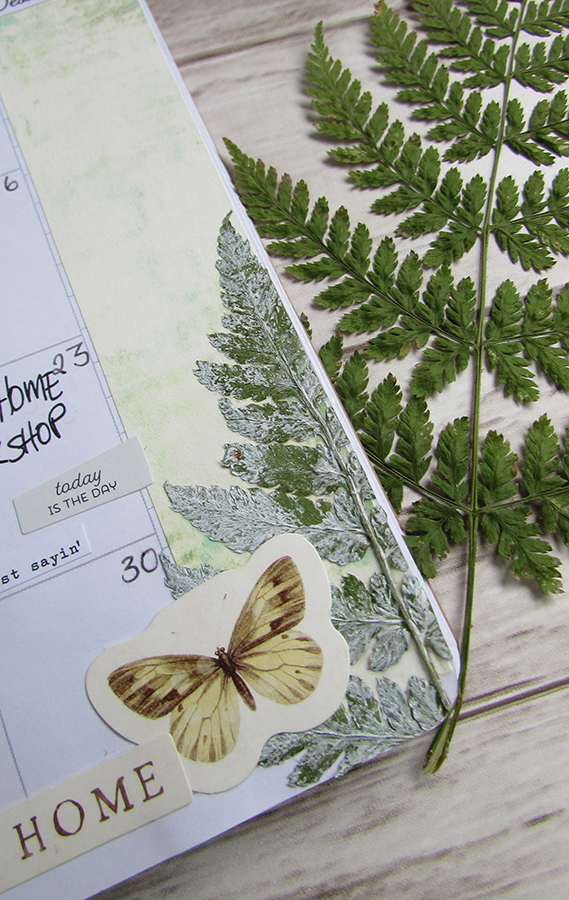 I also used a little on my WOW! Embossing Powder Facebook challenge piece. This month the challenge is all about foils and I was desparate to use mine in an abstract way. I love abstract backgrounds and using them this way over a smooshed ink layer was so much fun.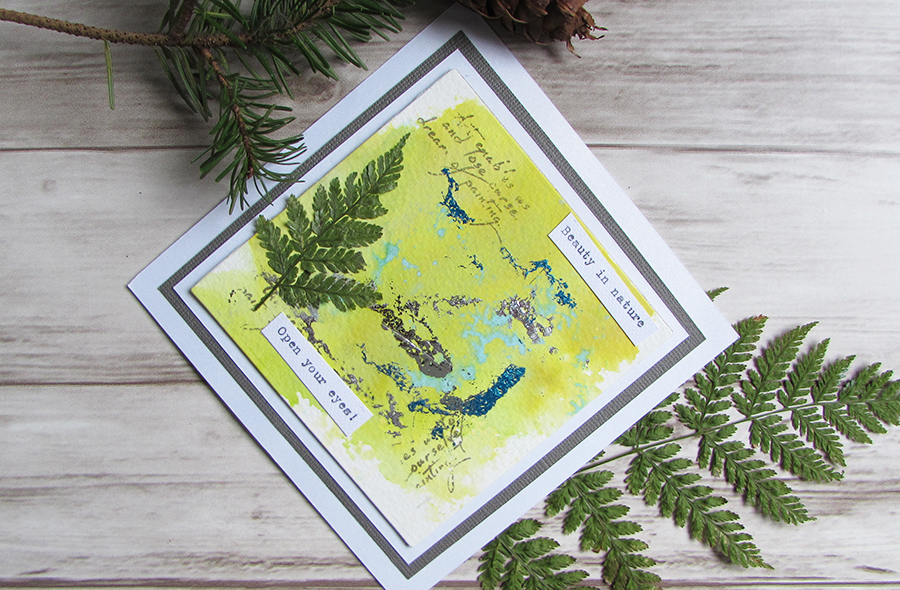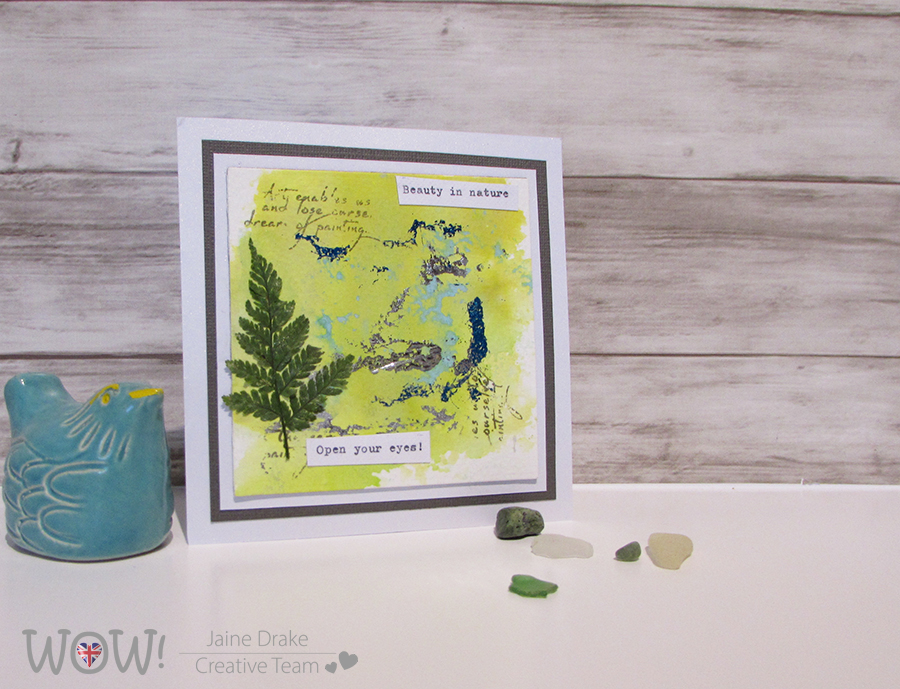 I'm declaring March Nature Inspiration month just because I can! Why not try including a little nature in your work?
Have a good weekend
Jaine x