I don't know how many of you keep a December journal? It becomes more popular every season. I love the idea of it and love the preparation but I don't think I've ever managed to make it past day twelve. Well actually that's not true I think I managed to finish one once but I didn't get around to it until Easter! Sigh!! In the past I've made travelers notebooks, an altered book, junk journals, ringbound, you name it I've tried it!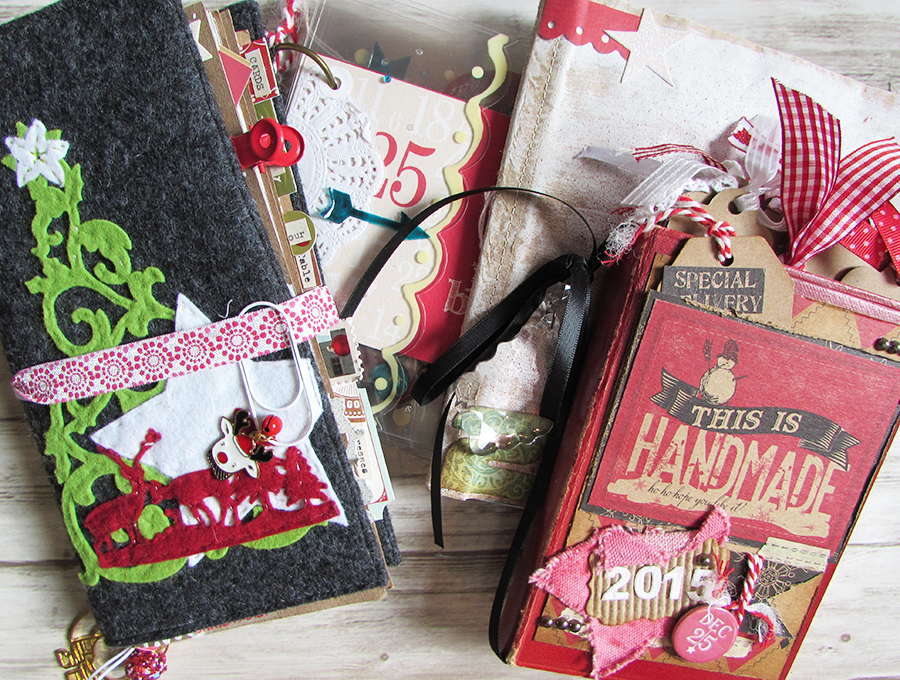 If there's one thing I've learned from this past year it's that the passport sized Misty Rose travelers notebook is the planner which I keep using regularly and seem to have no problem filling out. This made me think that perhaps this size would be perfect as a December journal this year.
With this in mind I made myself an insert, well actually it's one which I already had – a mixed media insert for my Misty Rose by Prima and sold by Paper Pen and Plan. I simply covered it with paper from the November Sweet Treat Box by Paper Pen and Plan as well as a few stickers from a collection kit I bought from them last year.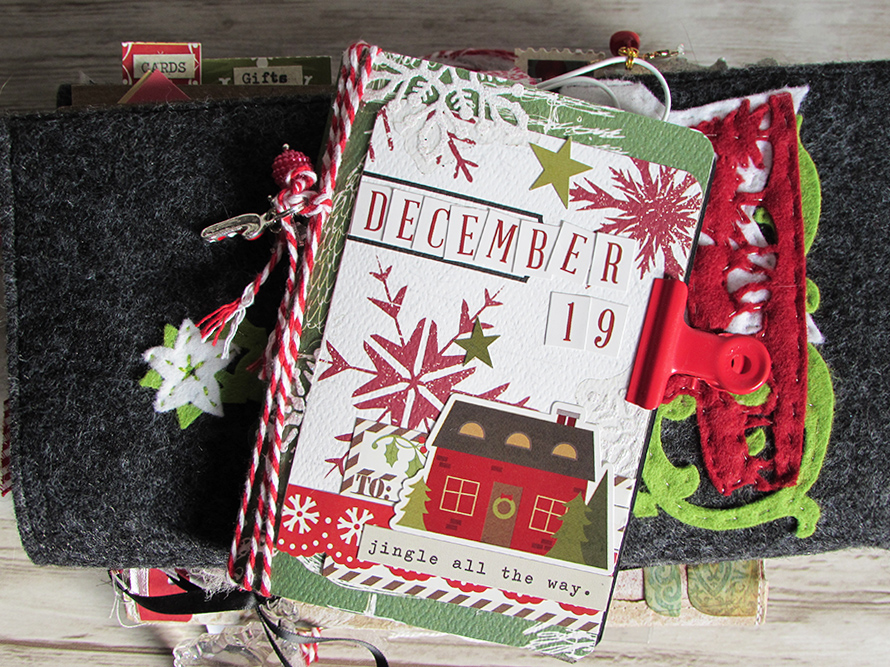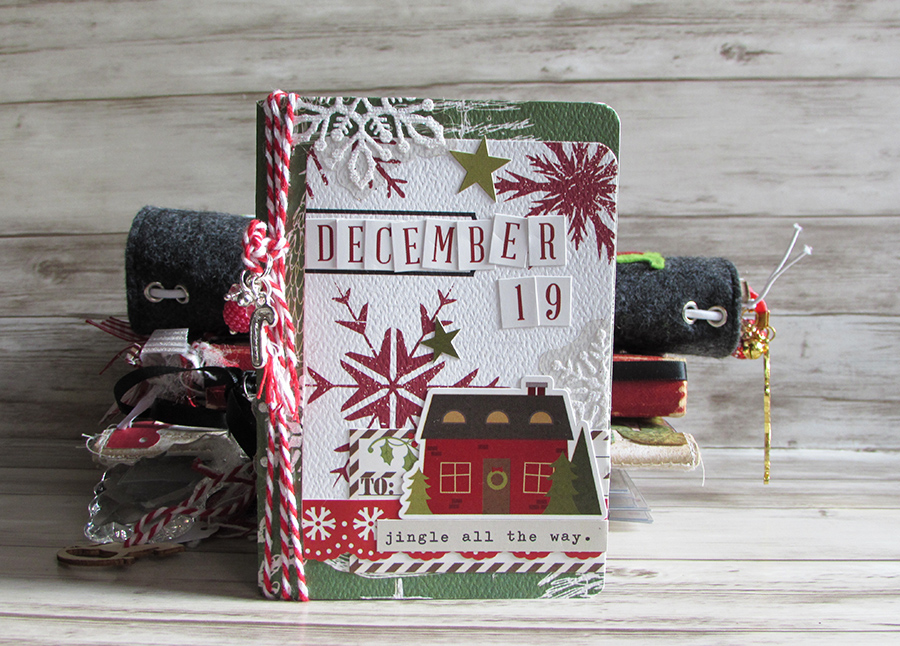 I seriously hope that this is going to be easier to fill than previous books! Anyway It'll look good in my bag plus if I'm out and about it'll come with me seeing as it's in my travelers notebook cover.
The Misty Rose travelers notebook and inserts can be found at www.etsy.com/shop/paperpenandplan as well as lots of other planner and Christmas goodies.
Jaine xx