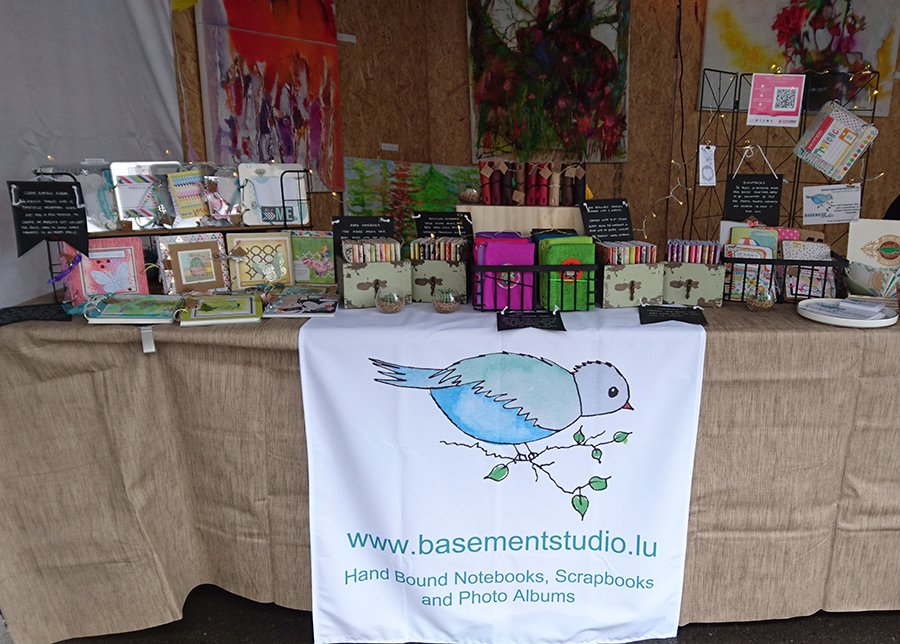 Wow what a great weekend at KUKI in Kehlen! Given that the weather was all doom and gloom, we were prepared for the worst, but in the end we only had one small shower and the rest of the day was gloriously sunny.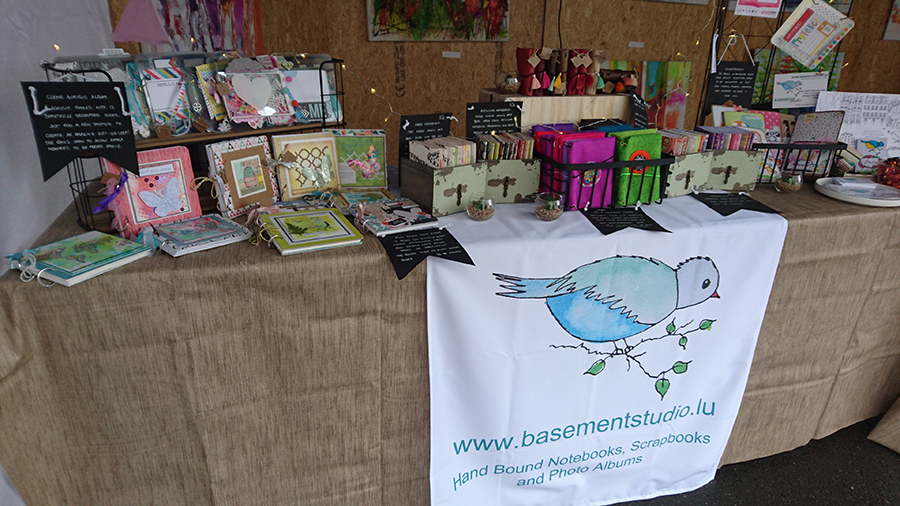 I thoroughly enjoyed it and had tonnes of positive feedback. A huge thanks to all the family and friends who came to support me, it means such a lot. Now its all steam ahead to the next one in September.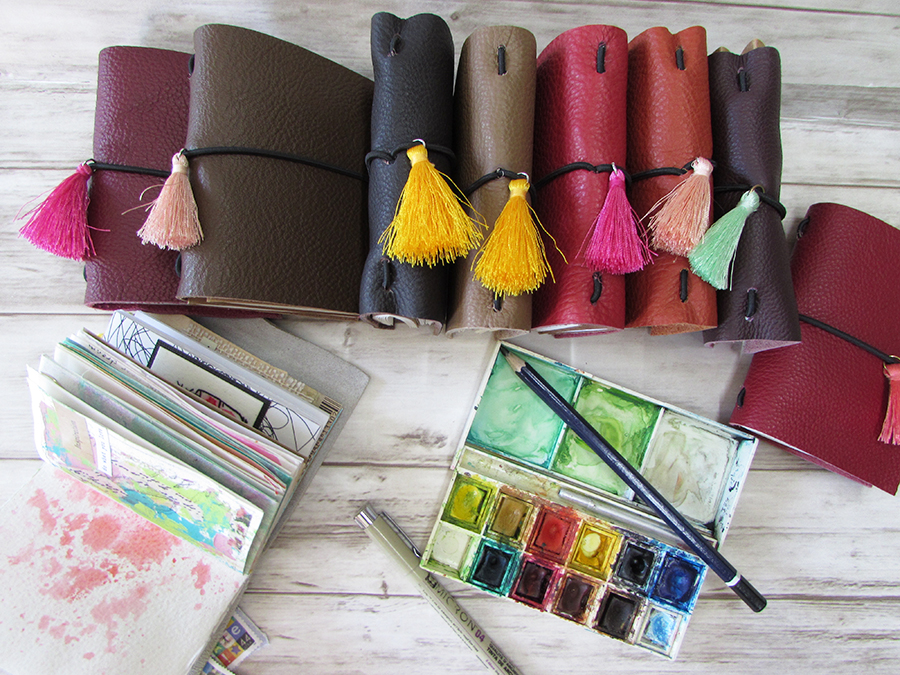 I was pleasantly surprised to discover my best sellers were my tiny travelers notebooks which were a bit of a last minute addition just to see how they'd go!
Along with the aged and recycled notebooks which were also popular. I'll have to get the tea out again for some more tea staining.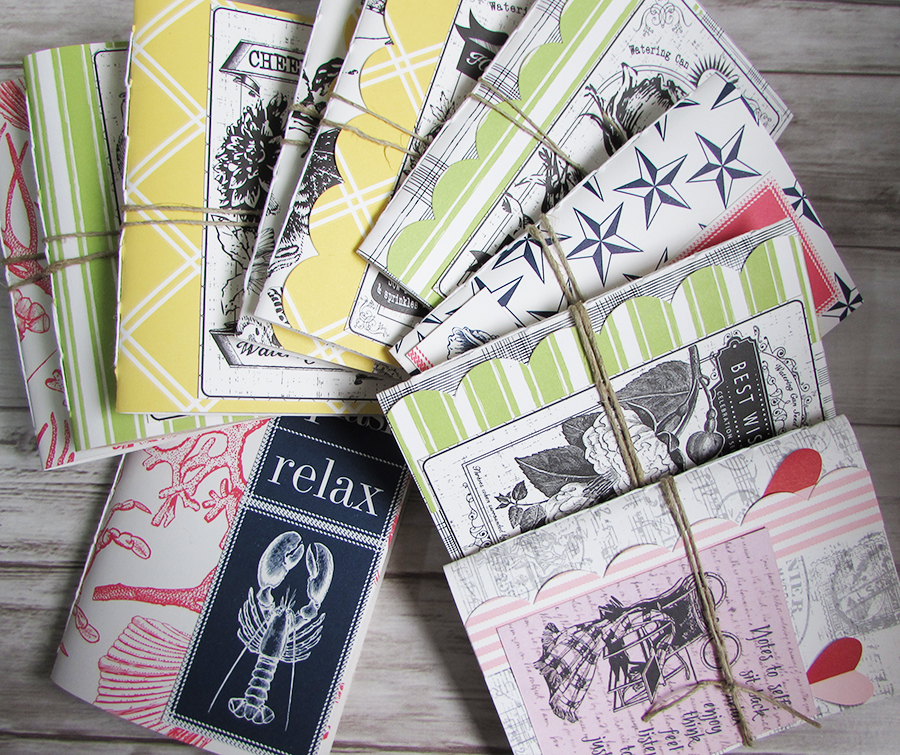 I'm concentrating on a new workshop coming up at the beginning of June which is all about collage art and creating small collages to the members of Mosaik. More about that later.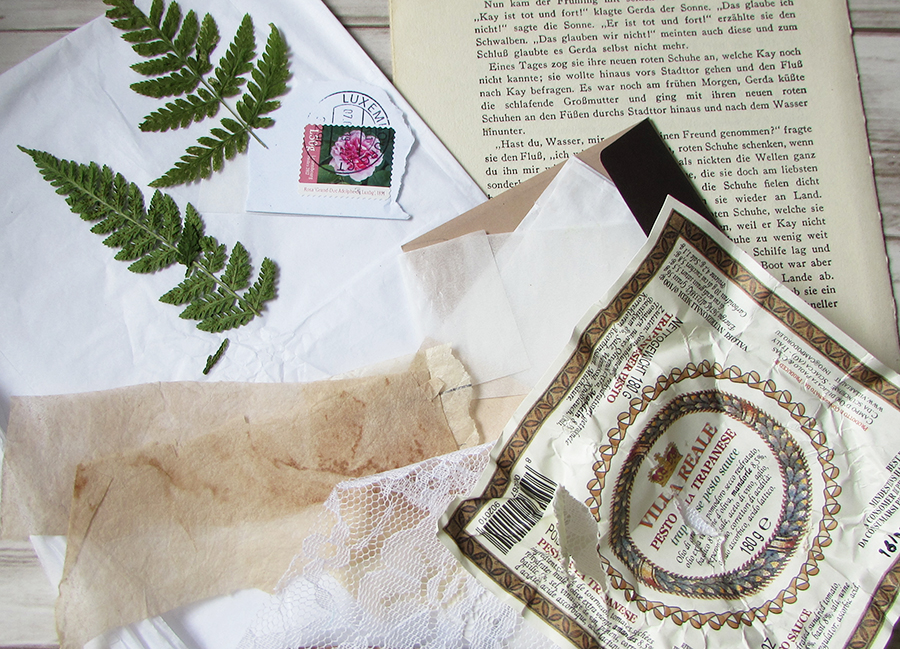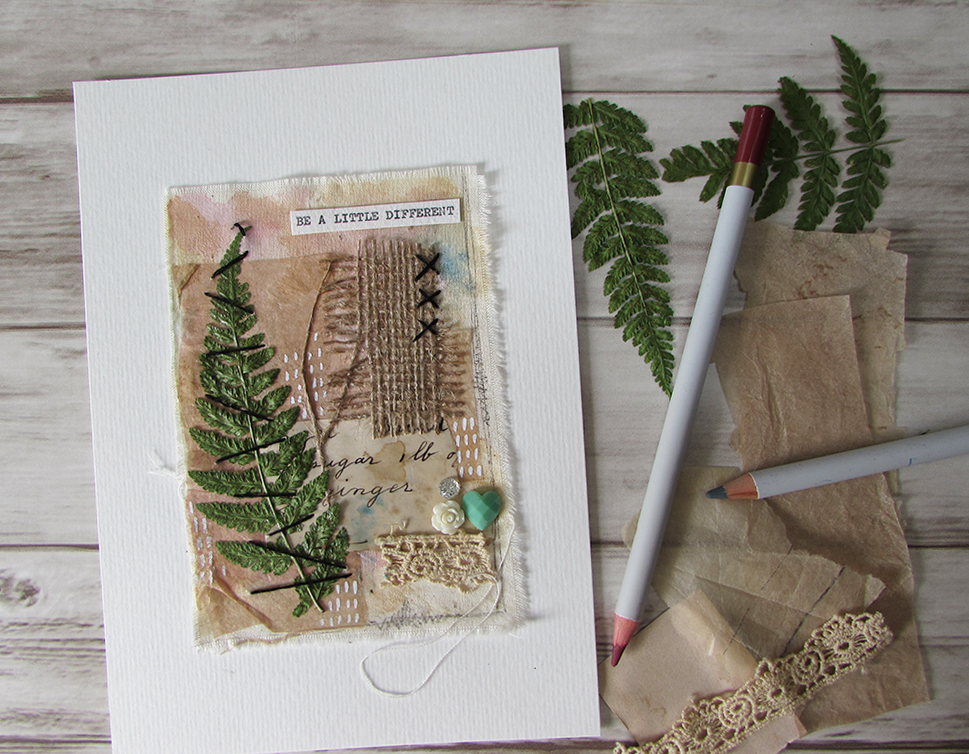 Have a good week.
Jaine xx