Well, almost back anyway. Clare and I had a bit of a session making Travelers Notebook inserts but sadly Clare had a paper cutter crisis and ended up binning it for something else. She promises to get back to it next week so I'll hold her to that.
I turned it into a tutorial for Clare to follow next week and anyone else who wants to know how to hand sew a binding.  This is the finished booklet. I think uit looks quite smart. I used a piece of Canvas Corp paper called Bikes And Baskets for my cover.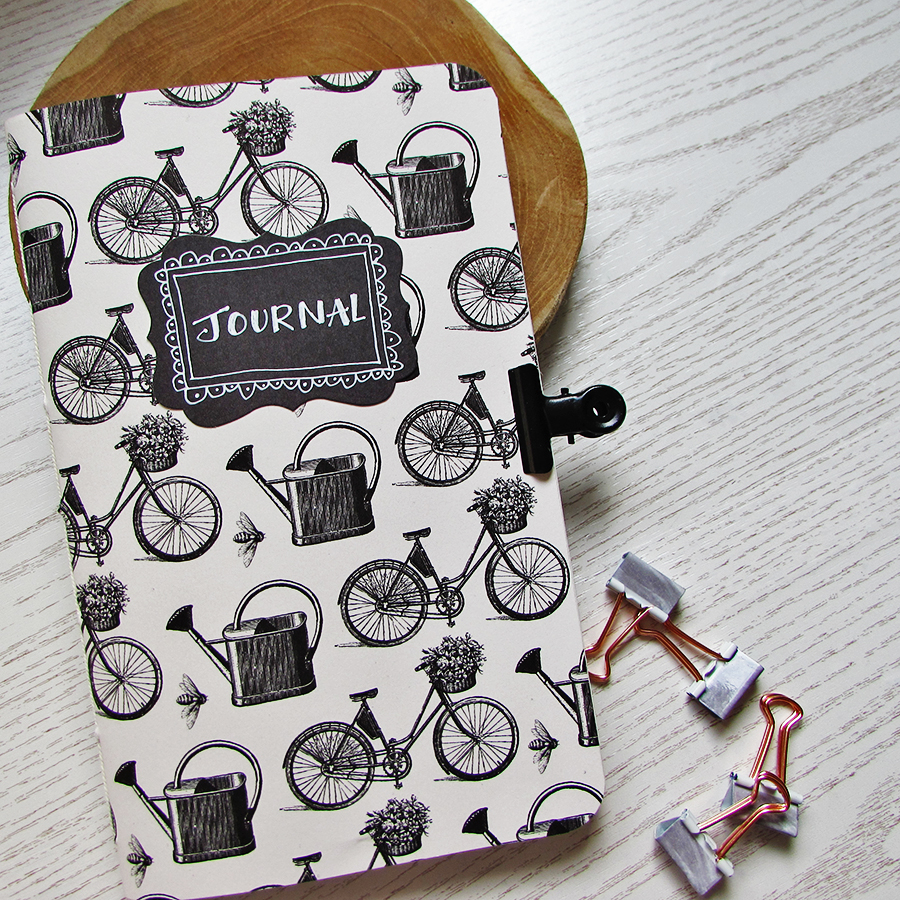 To make my notebook you'll need a piece of scrapbook paper for the cover and I used 14 sheets of A4 watercolour paper at 125gsm.  I find this perfectly adequate for what I want to do with my journal, any thicker and it's hard to fold. You'll also need a knife and ruler, pencil, cotton thread and a needle.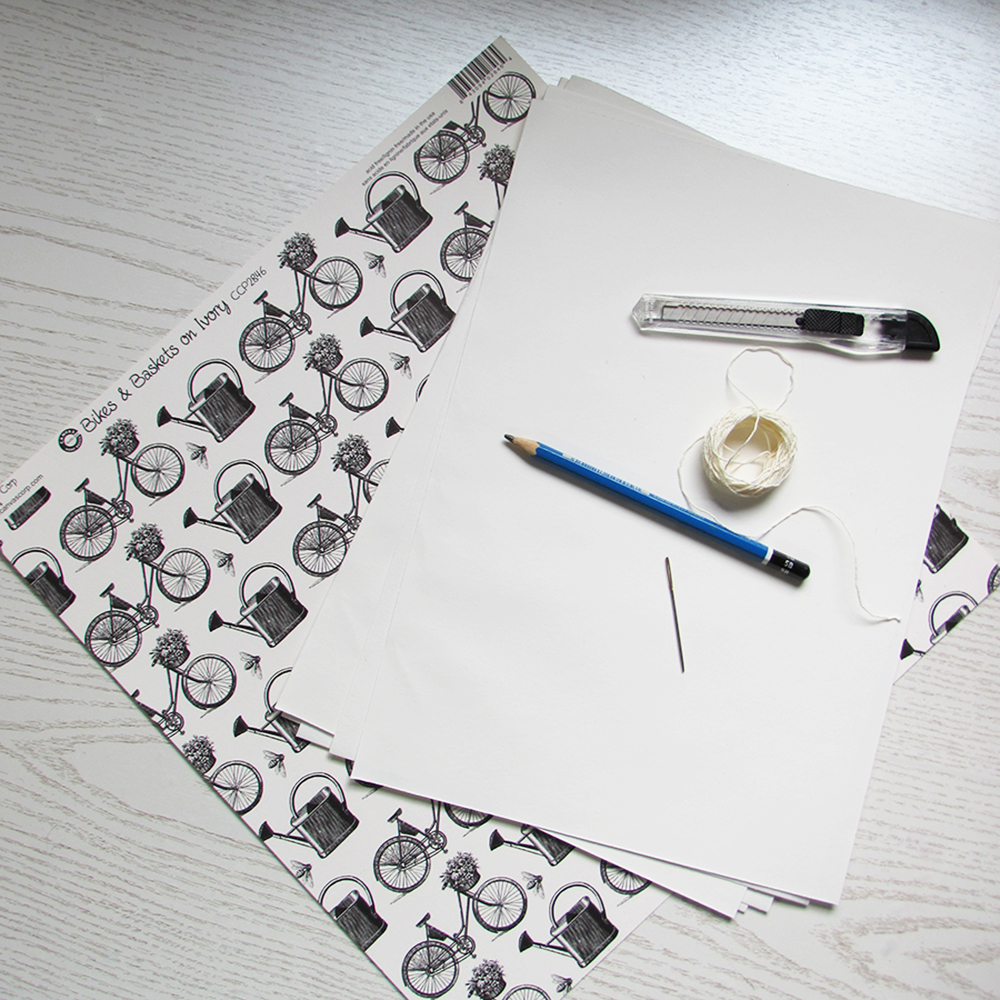 Fold all of your papers in half and place them all inside one another.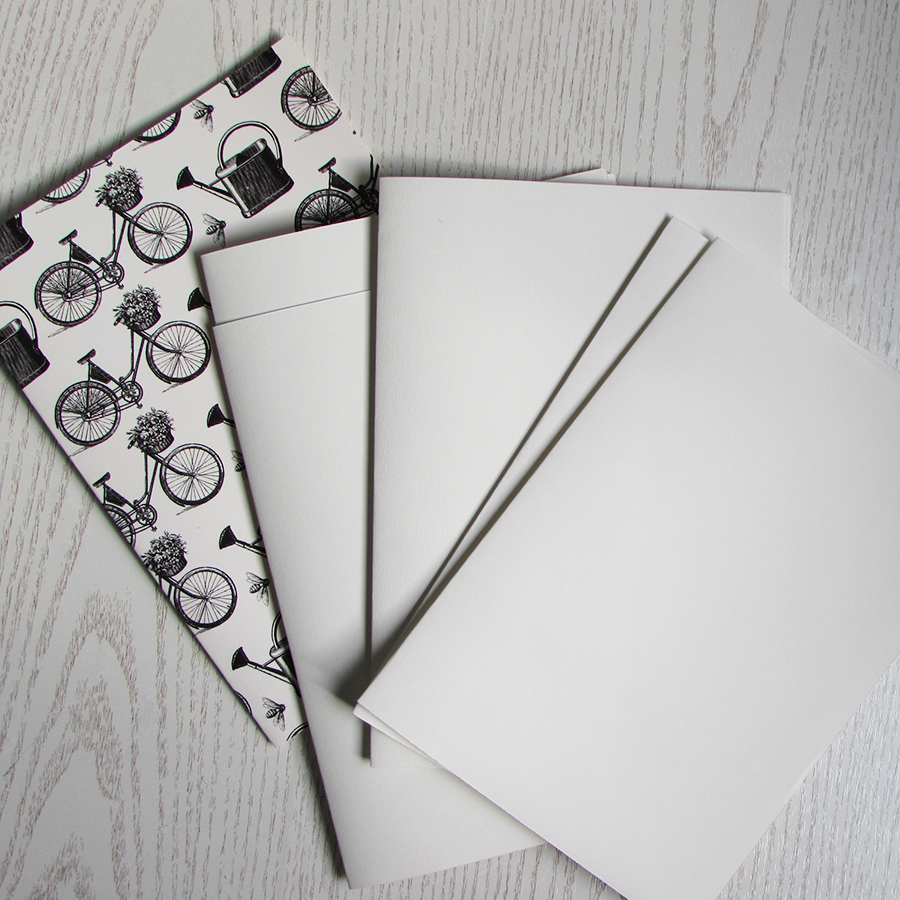 It's easier if you make a stitching template before you make your holes, you can use this again and again. I used a 7 hole stitching method (you always want to have an odd number of stitching holes). Find the middle of the page then make three marks either side of the centre hole at 3cm, 6cm and 9cm.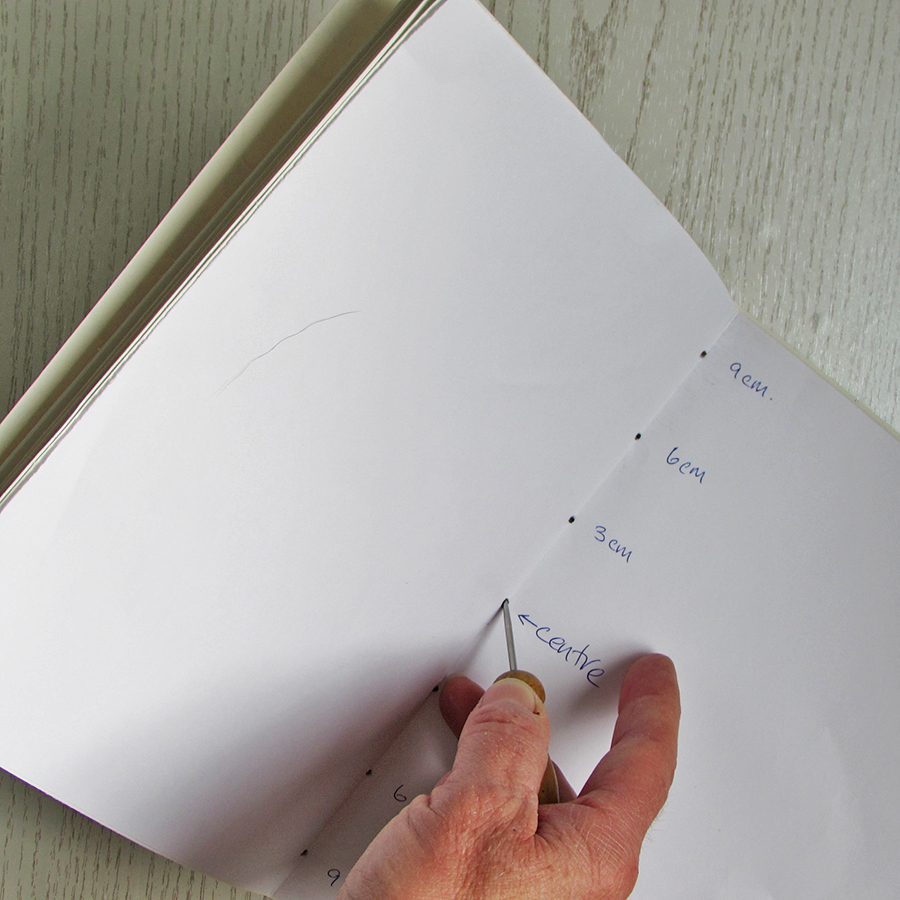 This is my stitching chart if you can follow it. So basically starting with the centre hole stitch from inside to out leaving a small tail of thread on the inside. then it's back up through hole number 2 and out through 3 etc until you're back in at number 6 where you jump over the middle hole and go out through 7. Continue going in and out until you're back in the centre hole again.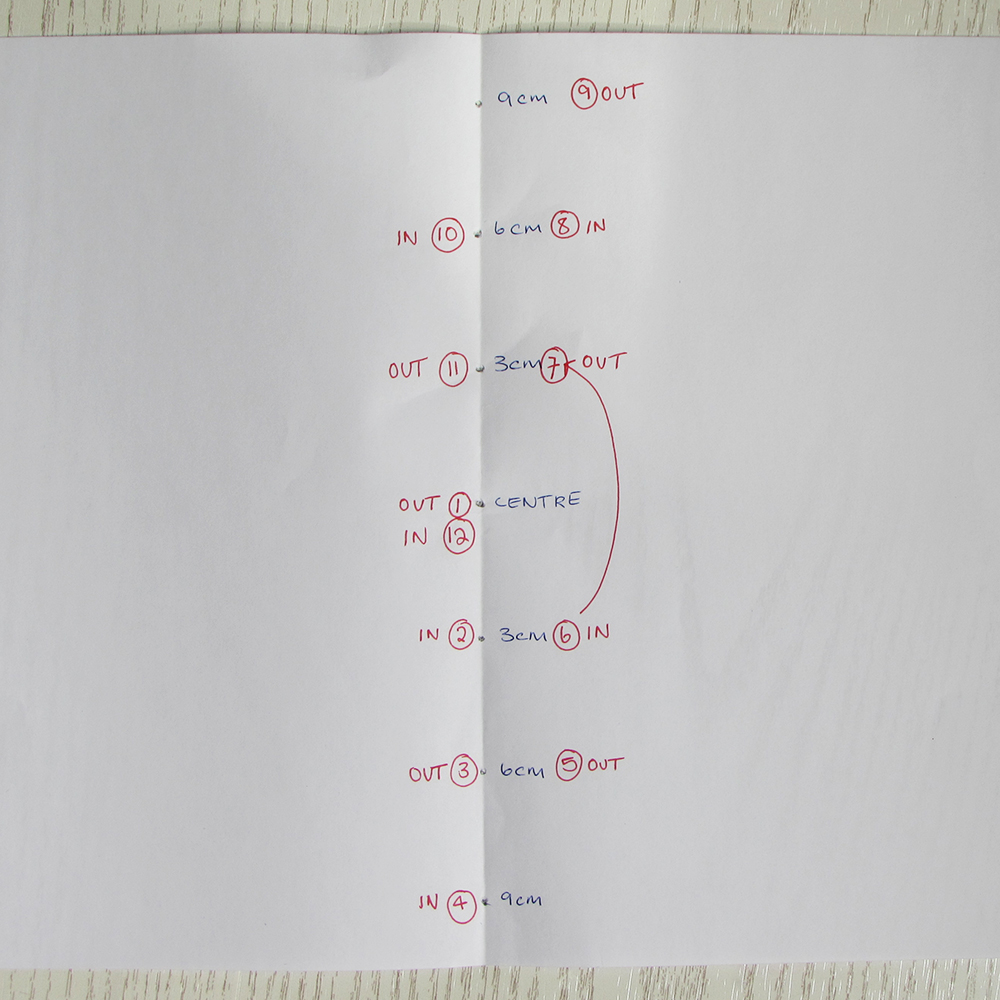 If that's a bit confusing here are the picture steps.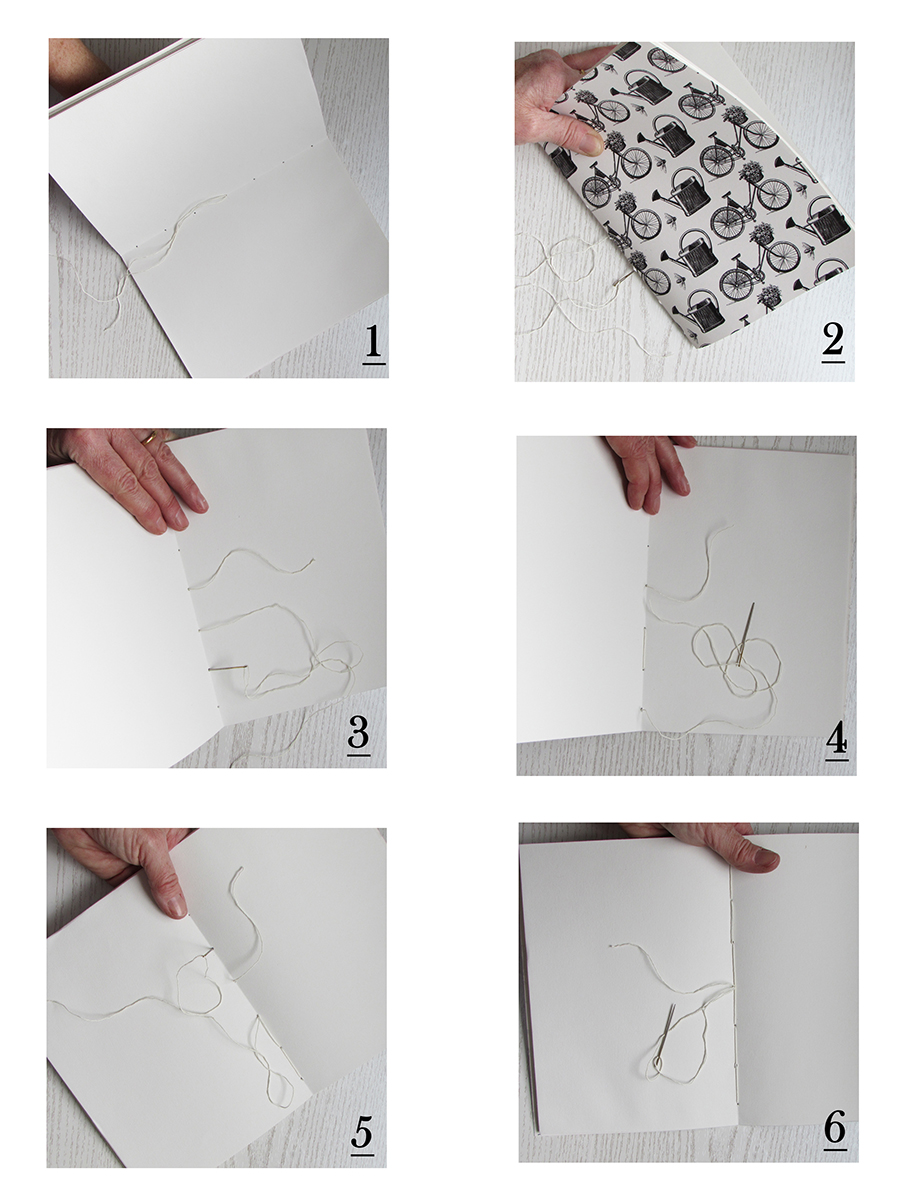 When you've finished sewing, trim the sides and round the corners and you're done.
I'll be back again on Friday from the Studio.
Have a good week
Jaine xx