Wow, December 1st has arrived and it's time to start bombarding social media with Christmas makes!! My work table looks like a bomb has exploded in my studio, seriously!! I have to vacuum the floor every day to pick up the glitter before the animals tread it through the house on their paws!
Last weekend I hosted a workshop for the Mozaik ladies where we made a Winter themed canvas. We had a wonderful day and I have to say it's the first time everyone actually finished a project from start to finish so I'm hugely proud of all of them.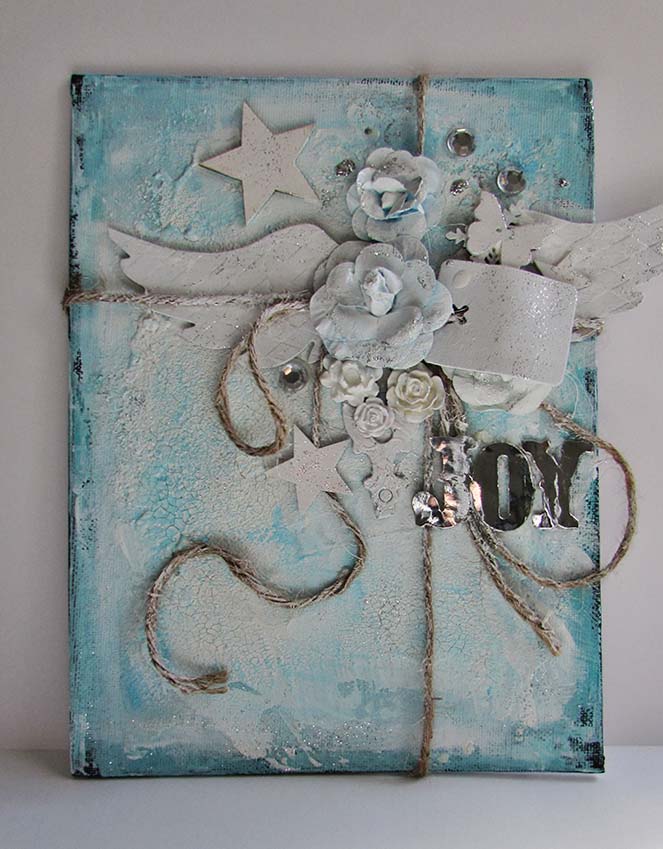 I've been promising the ladies for quite some time now a mixed media canvas project and for one reason or another we've never quite taken it on. So I was determined this time to go for it and throw all sorts of materials and techniques at them and they really embraced the theme. Every one of them produced something wonderful which made me very happy.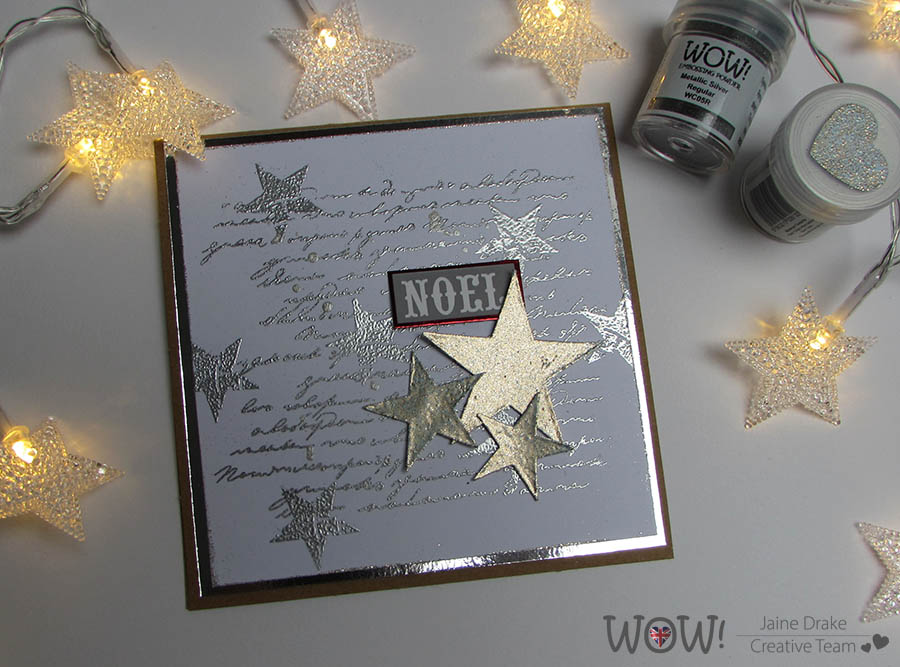 As it's the first of the month, that means a new WOW! Embossing Powders Facebook Challenge and the final theme of the year is Silver and Gold.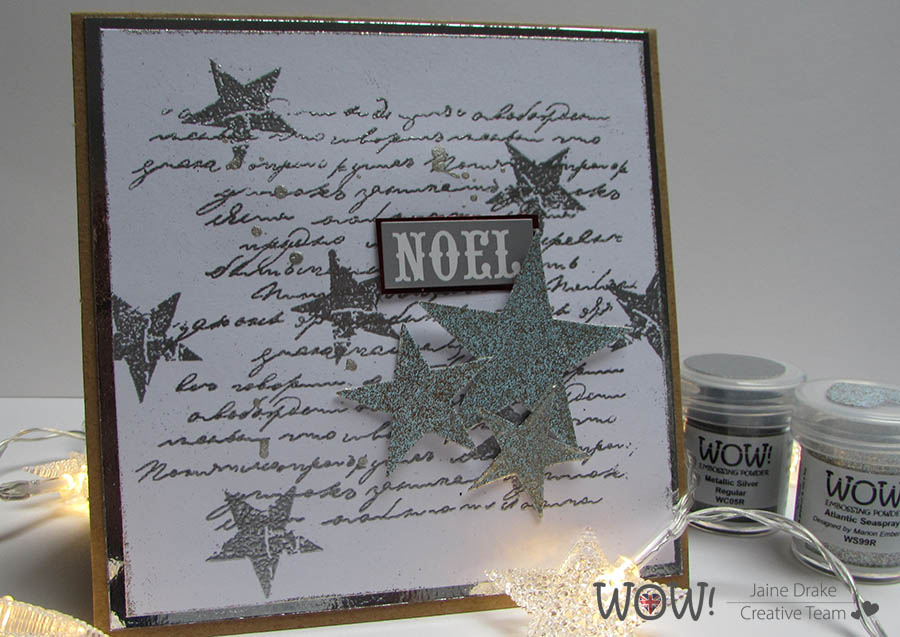 I brought out my favourite stamps, which I use every year without fail (everyone has their favourites), the script stamp is from IndigoBlu and the star is a wood mounted one from Stampers Anonymous and paired them with Metallic Silver and Atlantic Seaspray Embossing Powder from WOW!.
Right now I'm crafting myself silly preparing for a Christmas Market where I'll have a small stand.
Have a good weekend and I'll be back soon.

Jaine x